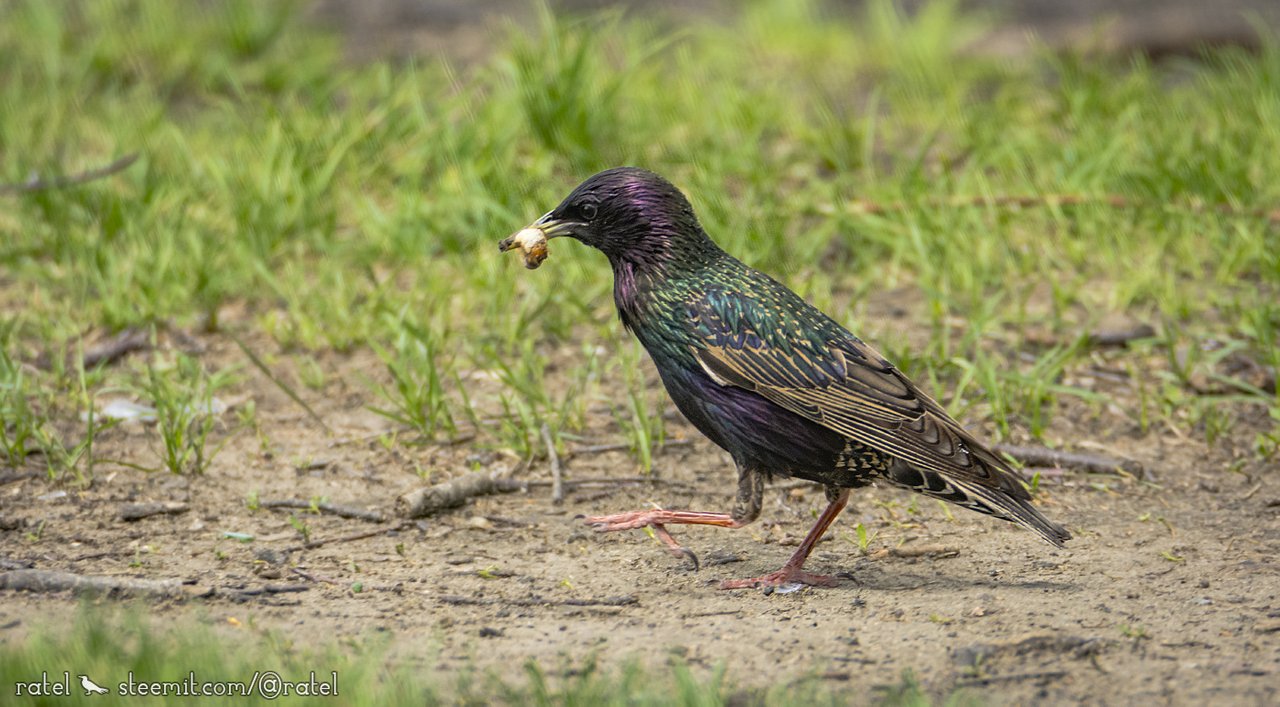 🔶The common starling (Sturnus vulgaris)
Starlings are rather rare birds in our vicinity. Most likely this is due to the fact that they do not really like noise and civilization. They prefer silence, so most often they can be seen in villages or on the very outskirts of the city, away from city noise.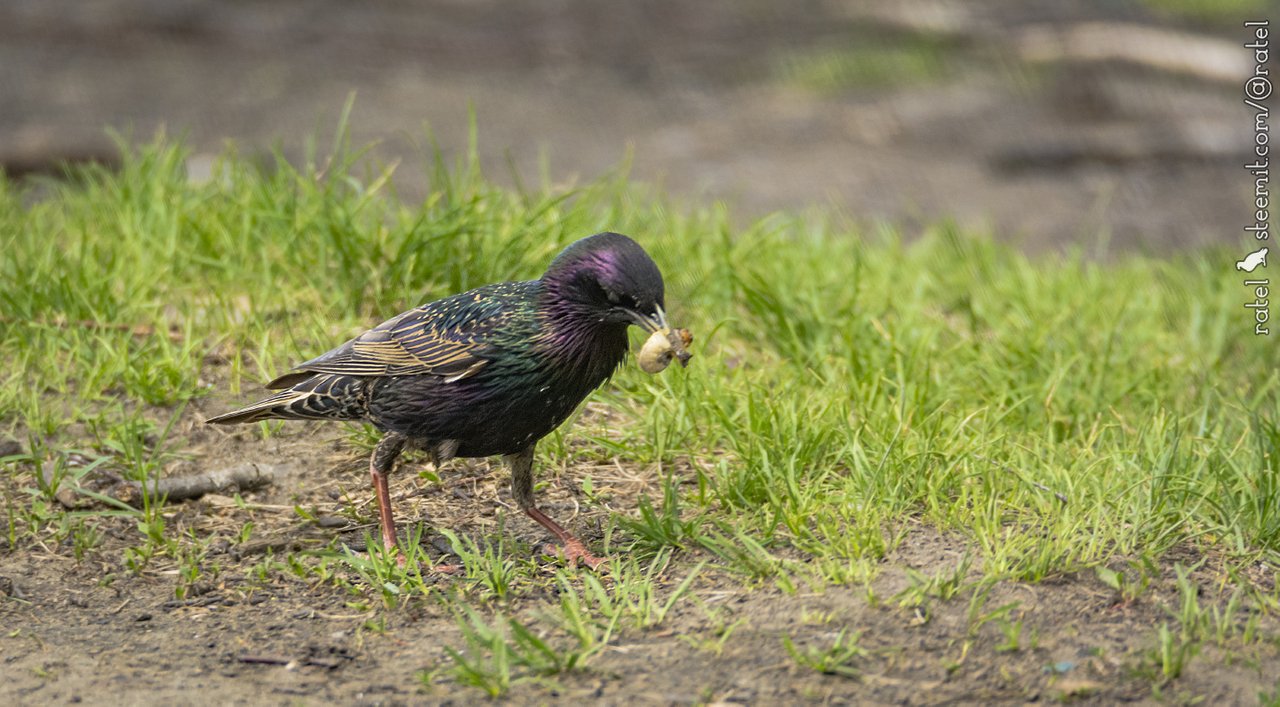 In these photos, this starling, not noticing me, wandered the earth and looked for food.
And he was very lucky. He found some fat caterpillars. It was very funny to watch how he collected several pieces of them in his beak and did not stop there, continued to search for more. When they no longer fit in his beak, he laid them on the ground, took out a new caterpillar and tried to take the rest.