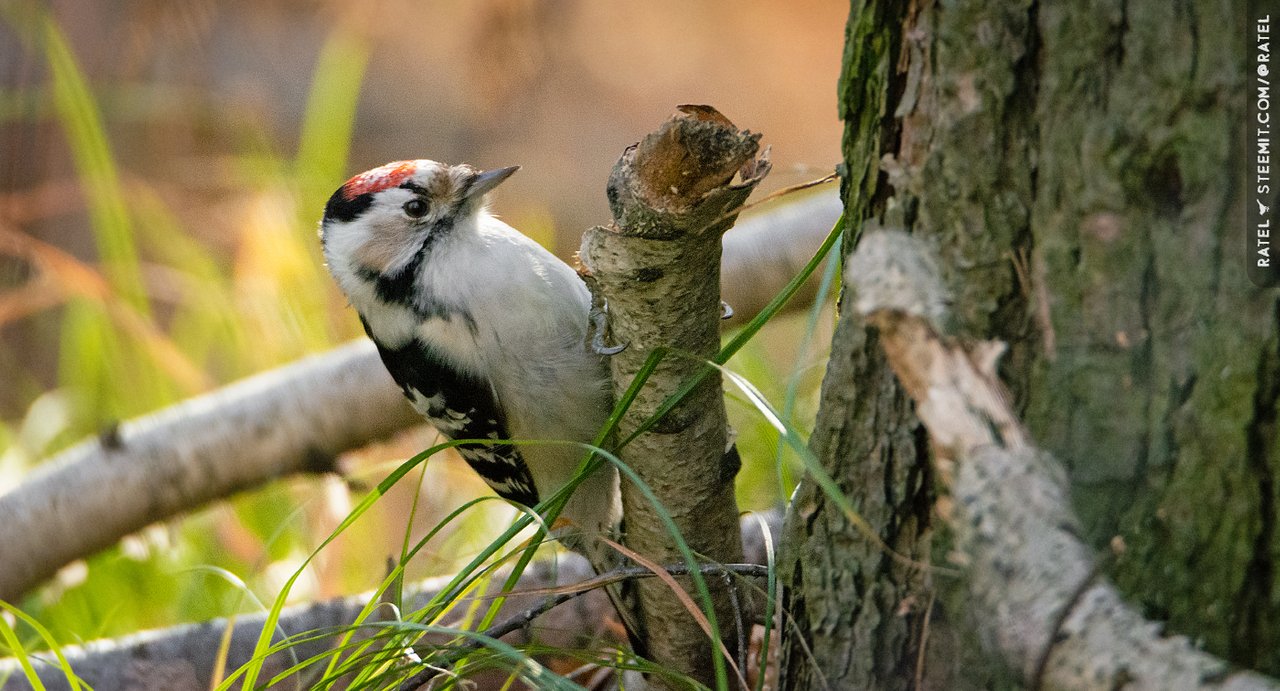 🔶The lesser spotted woodpecker (Dryobates minor)
It is a cute little woodpecker that is about the size of a tit or a sparrow.
While I was resting sitting on a fallen tree, a mixed flock of birds of many tits, nuthatches, and several species of woodpeckers flew past me.
They explored the trees noisily. Woodpeckers examined the bark of trees for hidden insects, while the rest of the birds looked for seeds among fallen leaves and on branches.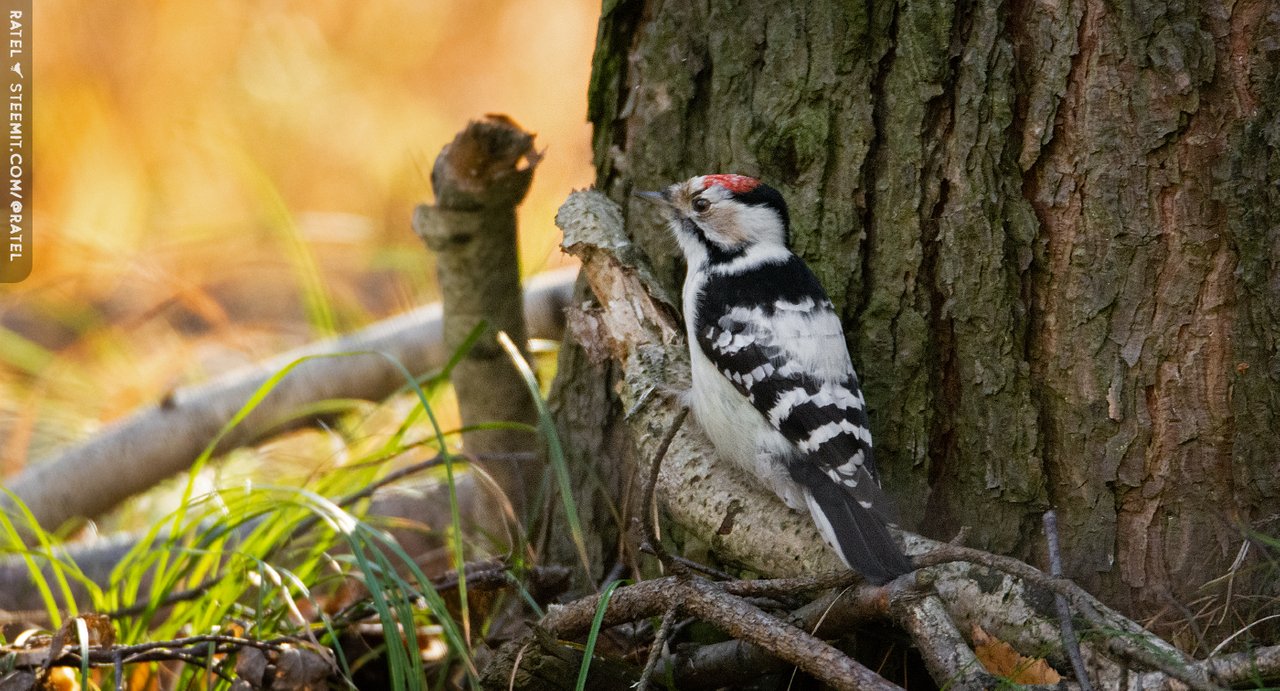 This little friend became interested in the broken branches of the tree I was sitting on.
This is his typical behavior. He is not able to peck on the thick bark of a tree, his beak is not adapted for this, therefore this species of woodpeckers examines and peck branches on trees.