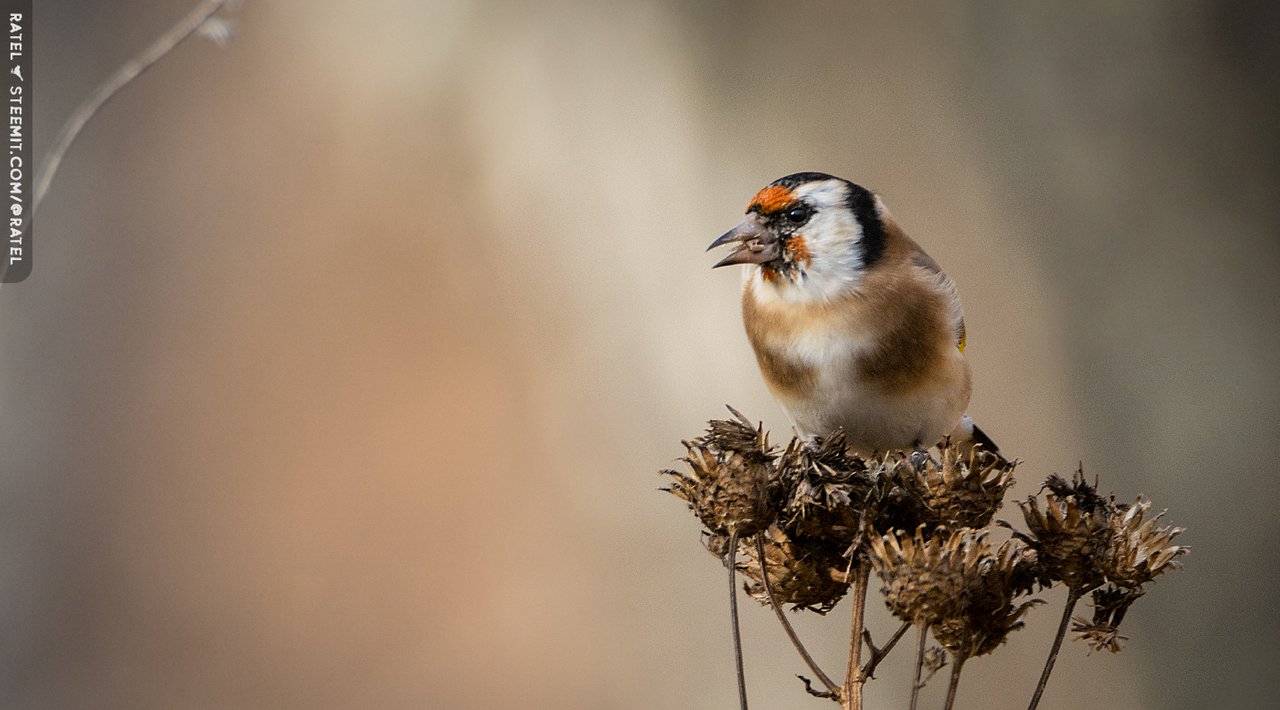 🔶The European goldfinch or simply the goldfinch (Carduelis carduelis)
And again the last photos from the series. Slowly, photos of 2018 are beginning to end.
In autumn it is difficult to photograph a single goldfinch, because by this time they are already flying in flocks. They sit on thickets of burdock and thistle and feast on their seeds. The bird sits and eats carefully and leisurely. To be honest, this is the first time I've seen this. Usually birds are constantly waiting for something and therefore they are always spinning, getting nervous, ready to fly away at the slightest sound.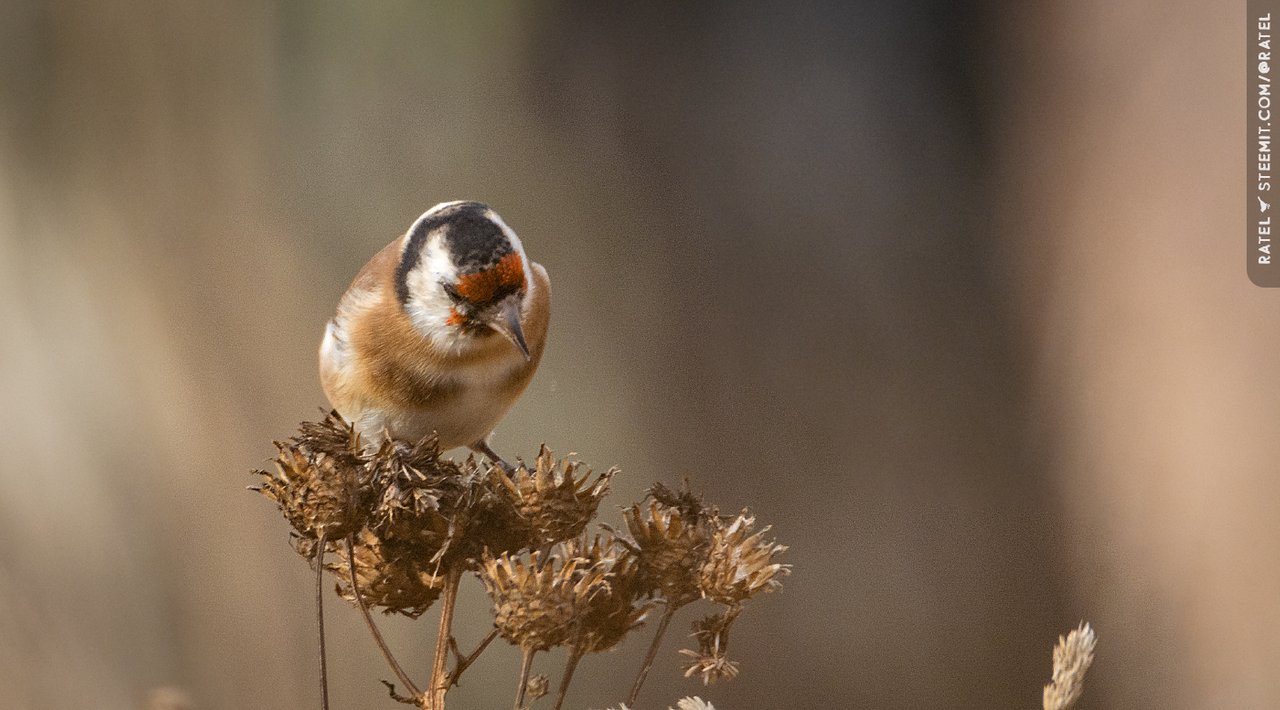 Goldfinches live in light forests, on the edges, and avoid solid woodlands.
My favorite forest, which is not far from my house, is both deciduous and coniferous (mixed), and there are hills, and dense thickets, and a river, and a swamp, and edges, and open places like meadows. In general, you can meet a variety of birds here. Including goldfinches, but only in special places. As I said, in open places.