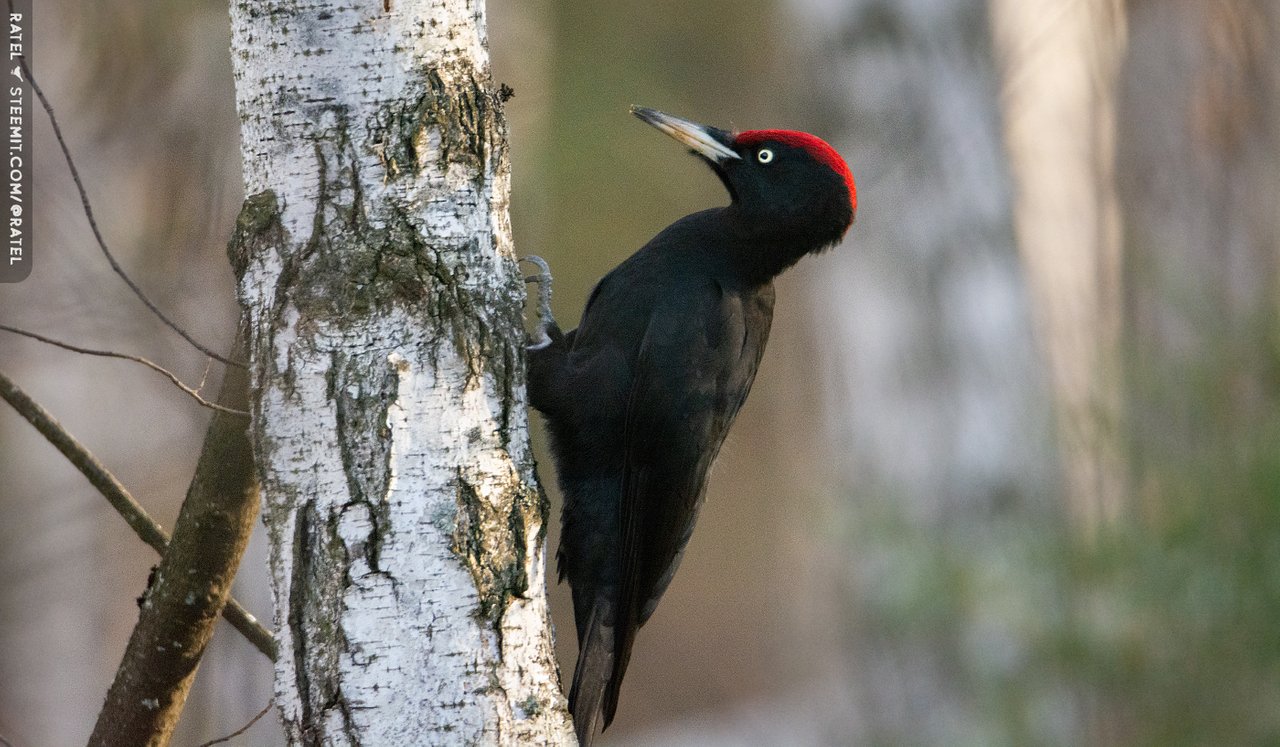 🔶The black woodpecker (Dryocopus martius)
Most often I meet these big guys in autumn. And I meet them both in mixed forests and in conifers. These woodpeckers are real workaholics, they study the tree on which they sit for a long time, carefully and diligently examining them for the presence of hard-to-reach insects hidden inside.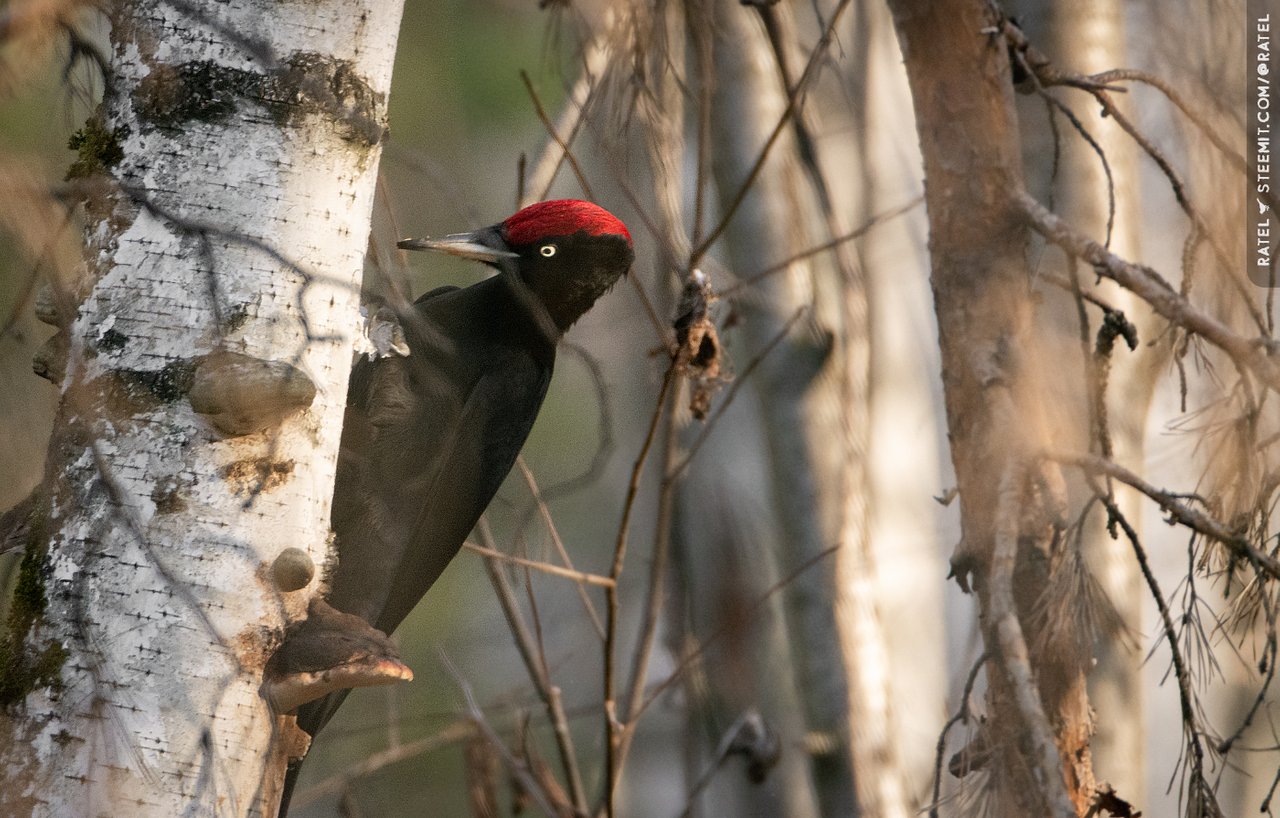 Their large and powerful beak allows them to break down thick bark and wood. Sometimes you can see literally naked trees with stripped bark.
In these photos there is a male. He has a red long cap on his head, you can even call it a mohawk. In females, this little red cap is small, like a beret.