Hooray! Anniversary 900th post!🥳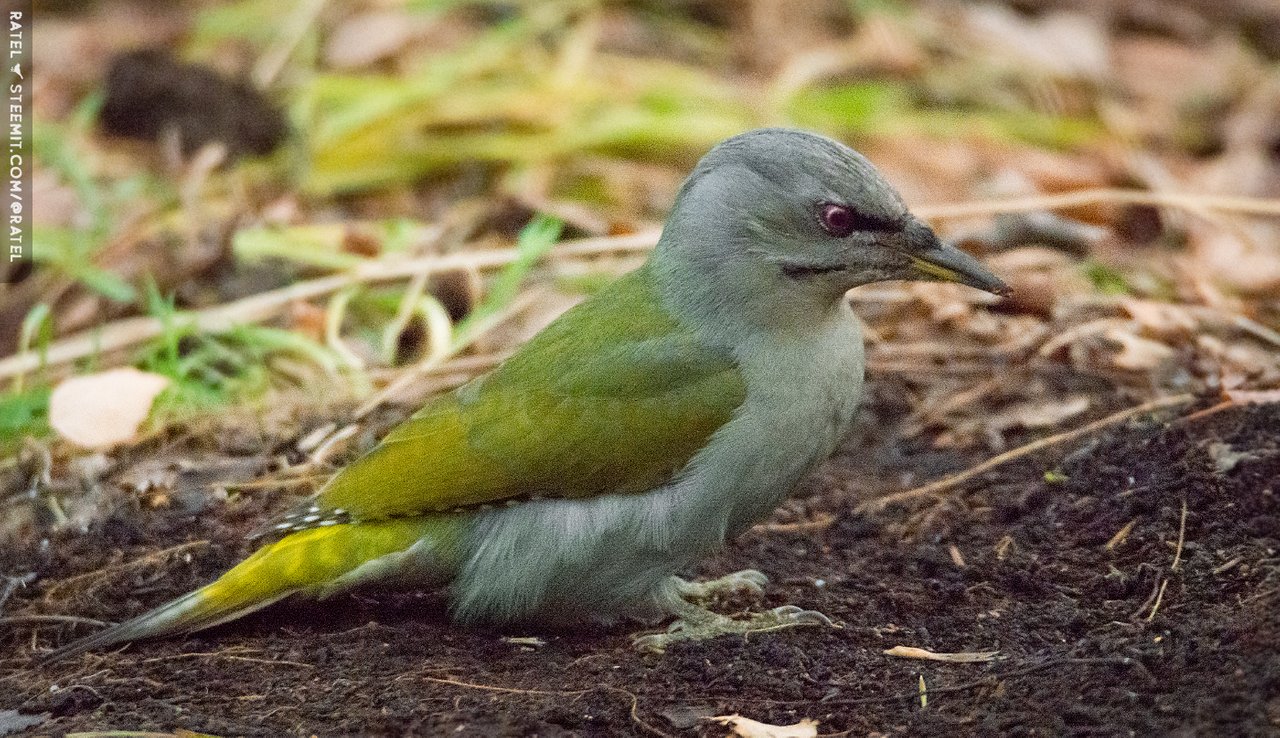 🔶The grey-headed woodpecker (Picus canus), also known as the grey-faced woodpecker
It was late autumn, I was returning home and it was already dark. And suddenly, I heard the familiar cry of a woodpecker. By the way, in spotted woodpeckers (great, three-toed, white-backed) voices similar to each other, differ only slightly. And in this species of woodpecker, it is melancholic, and even somewhat resembles the voices of predatory hawk birds.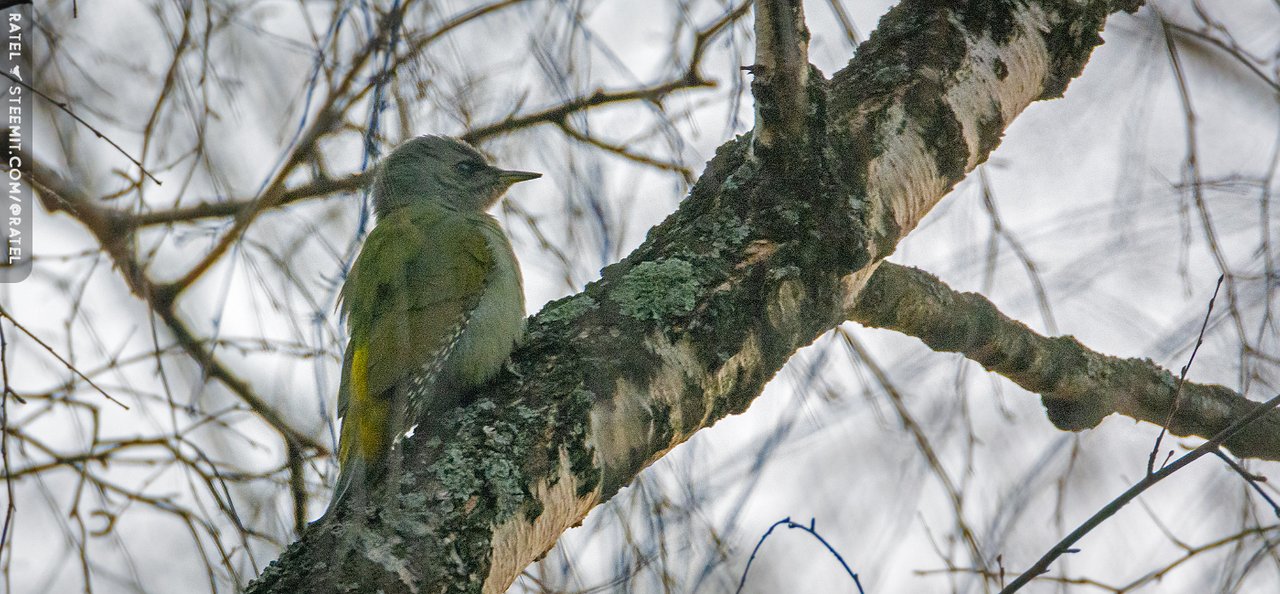 I looked around and saw this female sitting in a tree.
A few seconds later a great spotted woodpecker flew in and began to drive her away from the trees. This surprised me a lot! How many times have I seen woodpeckers fly together and participate in large mixed flocks together with other bird species , do not conflict, go about their business. And then this happened.
It seems, spotted woodpeckers seem to dislike them. After all, I have never seen gray-headed woodpeckers together with others in a mixed flock!