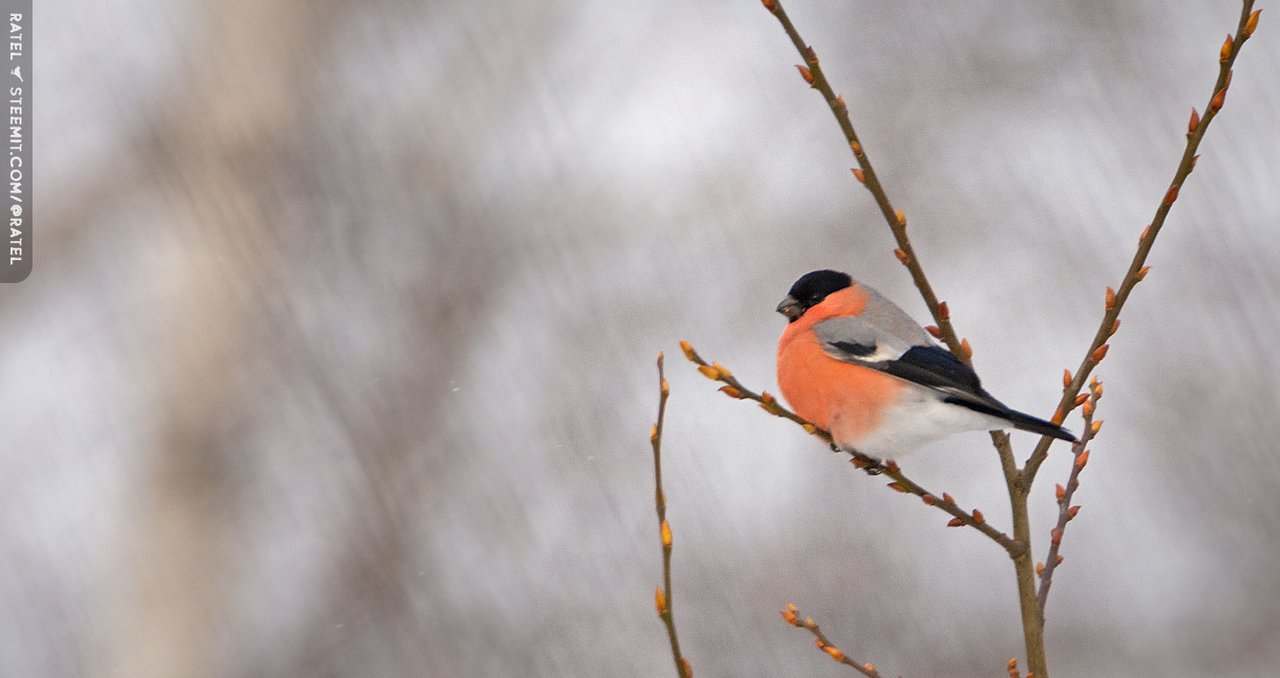 🔶The Eurasian bullfinch, common bullfinch or bullfinch (Pyrrhula pyrrhula)
I love these chubby guys. Although these birds are about the size of a sparrow, they seem to be much larger due to their dense, fluffy build. They can often be seen in winter in the courtyard of houses, on feeders in parks.
It is a very careful and shy bird. Most people are always wondering where do they disappear in the spring. And starting in spring, from the mating season, they fly away to the forests, coniferous and mixed, where they are already beginning to be secretive. I only managed to see them a few times in the summer.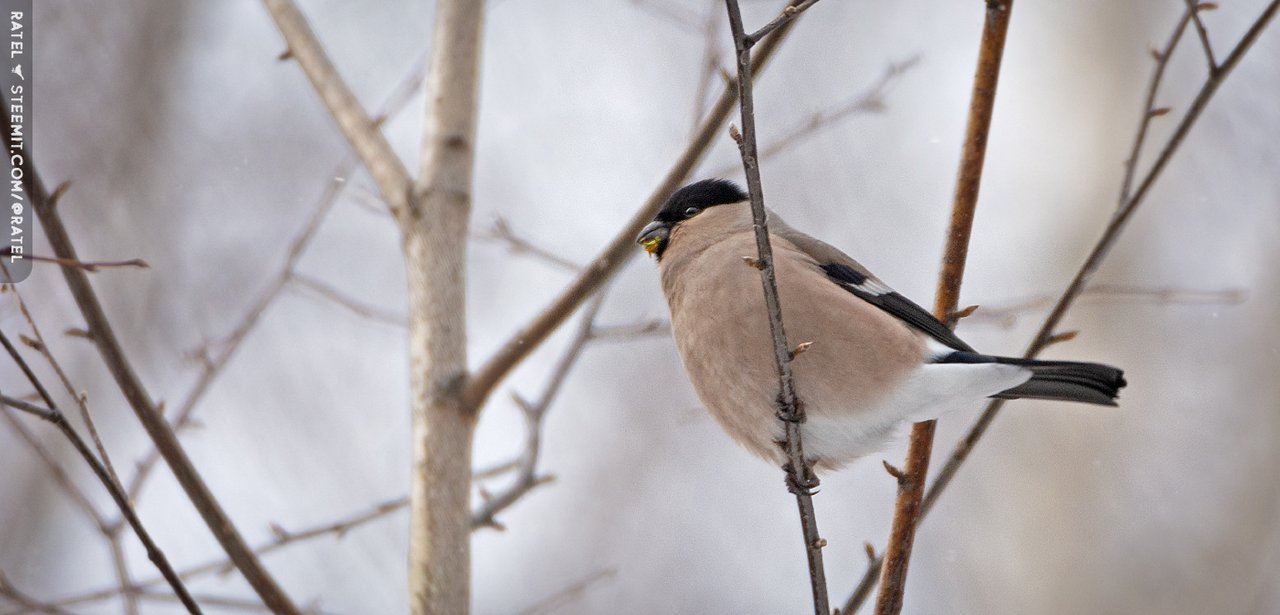 Bullfinches are mostly herbivorous birds. Buds, seeds, nuts and berries are their main food. In summer, they occasionally eat insects. By the way, nestlings are also fed with almost one plant food, adding insects and berries.