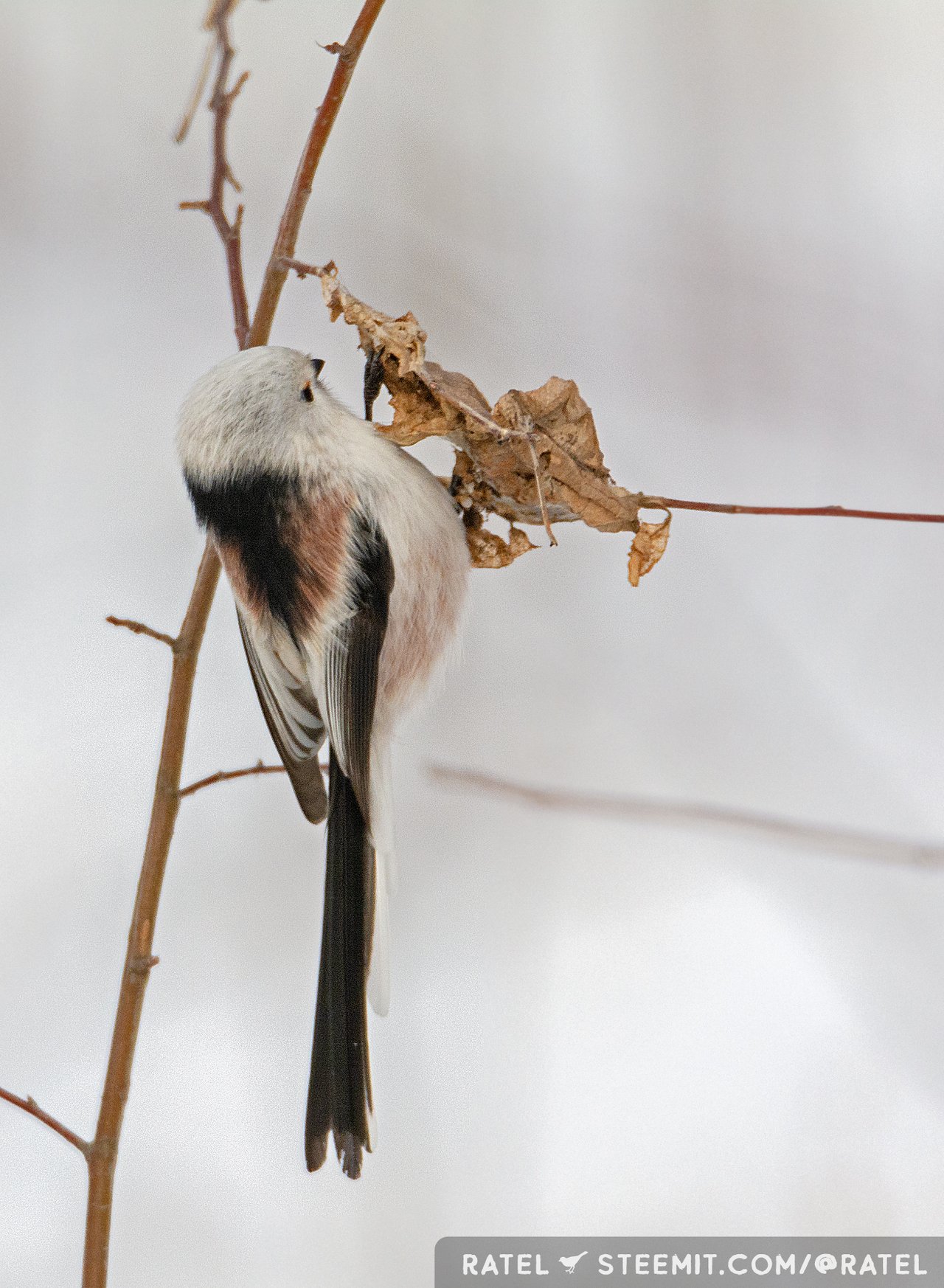 🔶The long-tailed tit or long-tailed bushtit (Aegithalos caudatus)
In Russian, this bird is called "ladle". And she was named due to hers shape, namely she looks like a ball with a long tail, looks like a spoon of the same name for pouring liquids - a ladle.
Due to her's low weight of 8 grams, she can easily sit and hang on the thinnest branches and leaves, which she uses in search of its favorite food - aphids.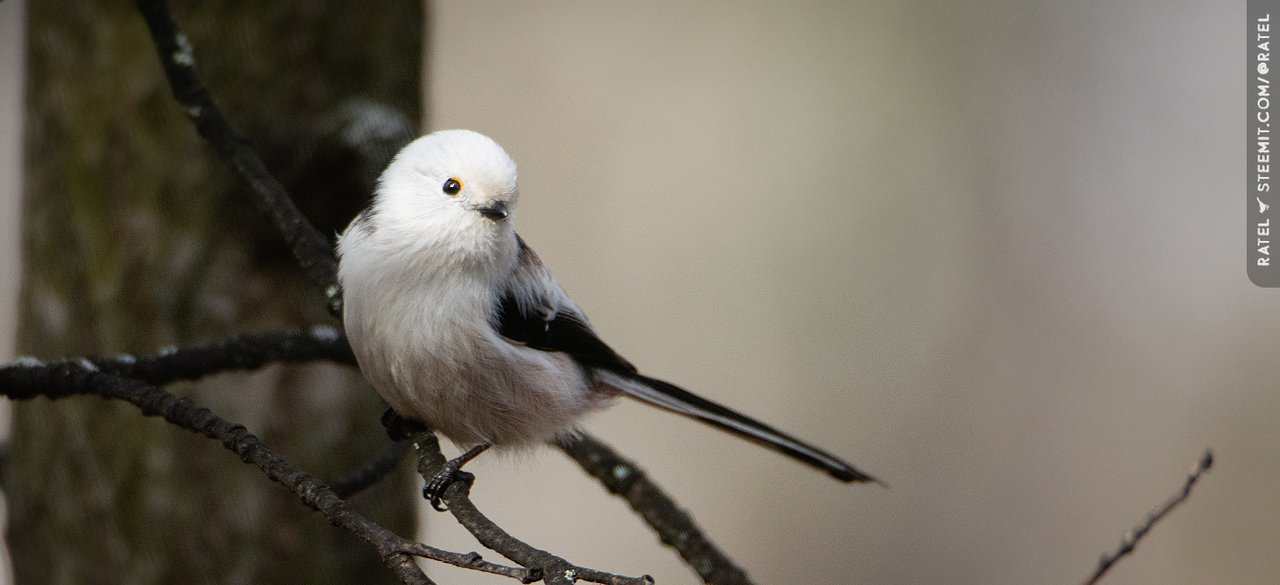 In winter, these birds have a hard time, because they have a small beak with which they cannot peck seeds and nuts from the feeders. Therefore, they look for small tree seeds, or pick up different crumbs that are left over from other birds.