@BirthdayBoost believes that everyone should be celebrated so we invite you to join the best birthday party on the Steem Blockchain. Each day of the year, we will celebrate one of our members. That day is your day, and we plan to celebrate you well.
On your special day, you will ...
Receive an upvote from the @BirthdayBoost account on a recent post.
Receive an upvote from @bdayboosttr (which will trigger an upvote from every member of our community) on a recent post.
Have a recent post resteemed.
Be highlighted in a @BirthdayBoost post on your special day.
Every other day of the year, we will show support to our community members and celebrate their special day.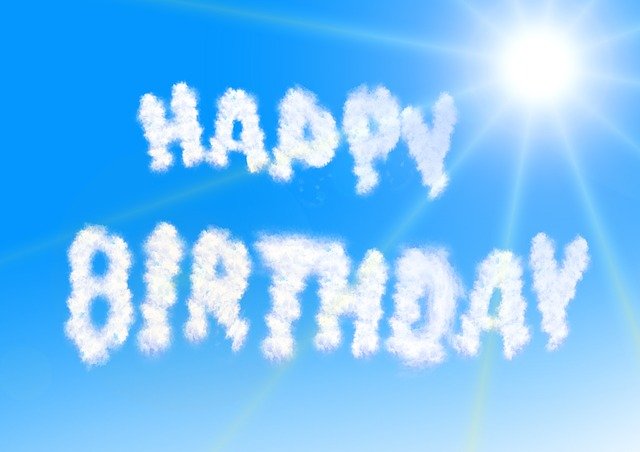 source
What Days Are Available?
We still have a lot of dates available. A red X means that a day has been chosen.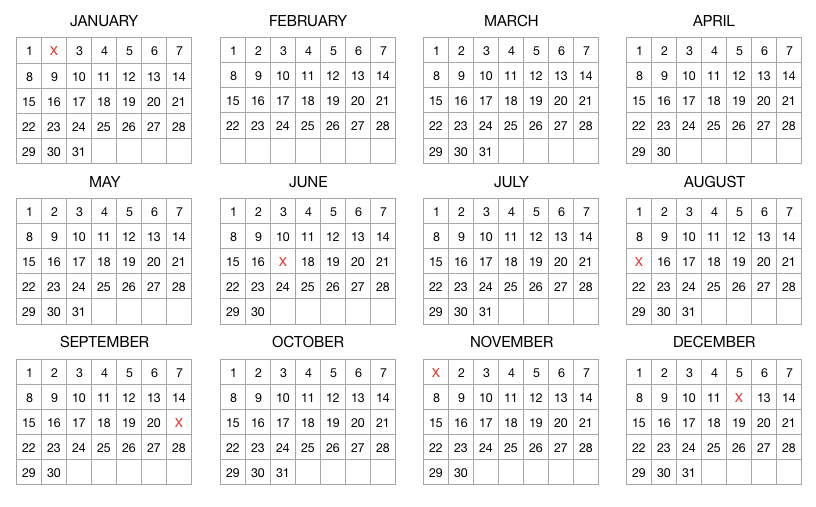 For the most up-to-date calendar information, check out our latest update post.
How To Join The Party
Tell me your preferred celebration date (month and day)
Delegate 15 SP to @BirthdayBoost
Follow the official BirthdayBoost curation trail (bdayboosttr)
1. Tell Me Your Day Via Encrypted Message
Open your Steem Wallet
Click Transfer under Steem or SBD
The following screen will appear:
a. From: Your Steem Account
b. To: birthdayboost
c. Amount: 0.001 (I will send you back the same amount to confirm your date)
d. Memo: # The Date You Want

Example: # December 25
the hash tag then space makes the message encrypted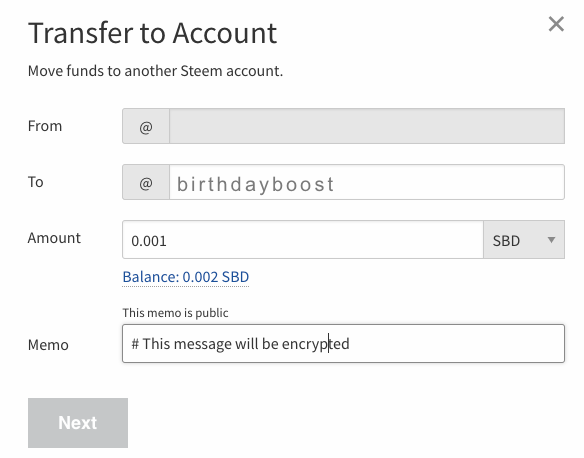 2. Delegating SP
Click Here to Delegate 15 SP to BirthdayBoost
.
You will be directed to SteemConnect. Once you are on this screen, click CONTINUE.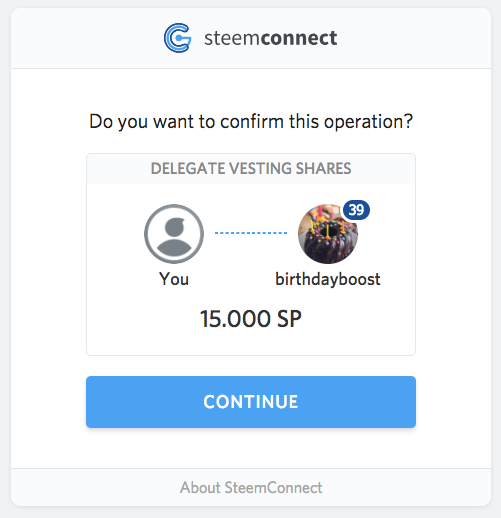 On the next screen, enter the appropriate user information and click SIGN IN.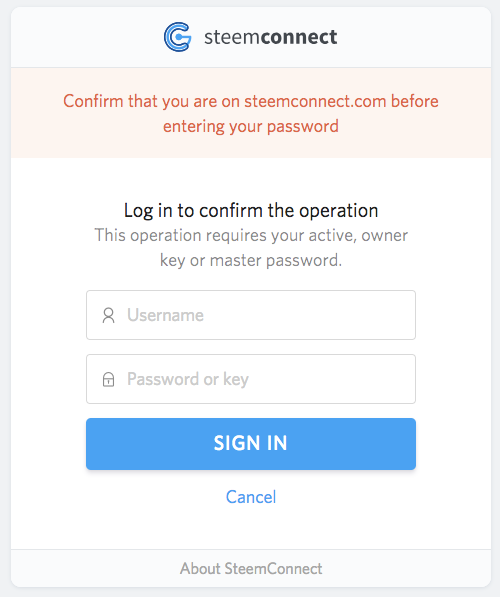 3. Follow The Curation Trail
Click here to be directed to the @BirthdayBoost trail (which is set up on SteemAuto.com)
Log into SteemAuto.com via SteemConnect.
After bdayboosttr (the official @BirthdayBoost trail) has been added to your SteemAuto account, click the Settings button.
Enter at least the minimum required percentage based on your undelegated Steem Power. You must upvote with at least the strength of 300 undelegated Steem Power. Of course, you can upvote at a higher percentage than the required minimum!
Set how many minutes after the post that you want to vote (recommended 25-30 minutes).
Use the following equation to determined your minimum voting percentage:
30,000 / Your Undelegated Steem Power = Voting Percentage
Who Is Organizing The Party?
Hello, everyone! My name is
@SumatraNate
, and I have been a member of the Steem community since June 2017.
I have enjoyed creating content and building relationships, so I thought the next natural step in my Steem journey would be to start a support community for other members. And what a better way than to celebrate birthdays (either the day you took your first breath or the day you joined the Steem community).