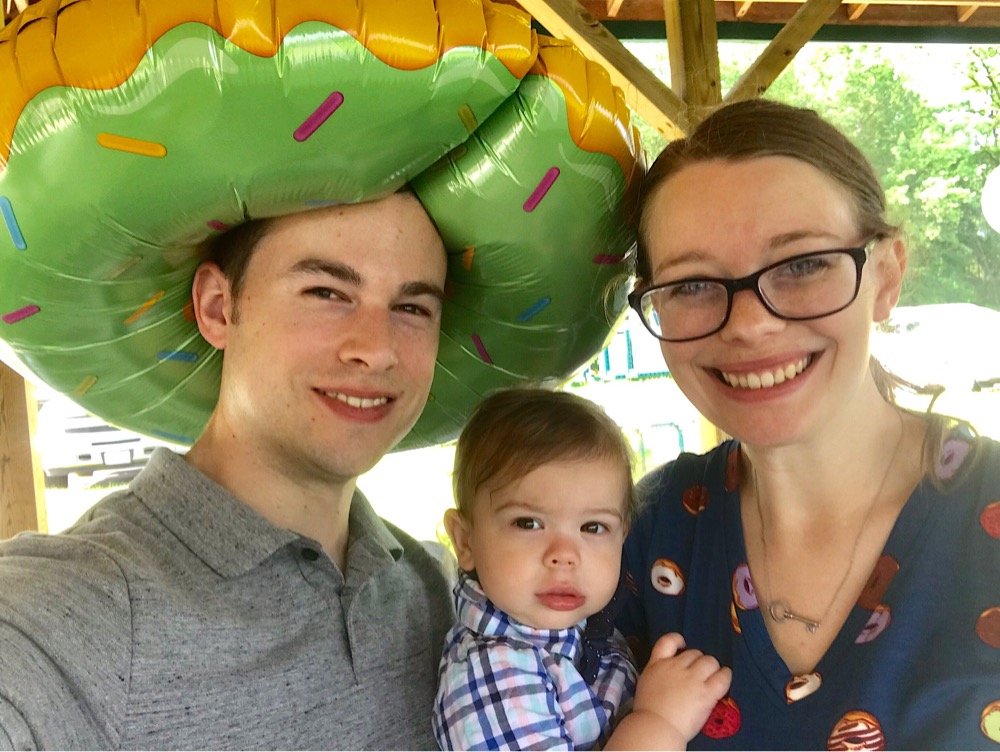 Today we celebrated Elias turning 1 year old. His actual birthday is on July 1st, but today was a perfect day to have fun outside. We spent a few hours at a local park which had a nice pavilion.
The theme my wife picked out was Donut Grow Up Too Fast. She's a grade A party planner and it turned out great. As you can see, I'm wearing one of the donuts on my head. Here are a few other photos from the celebration.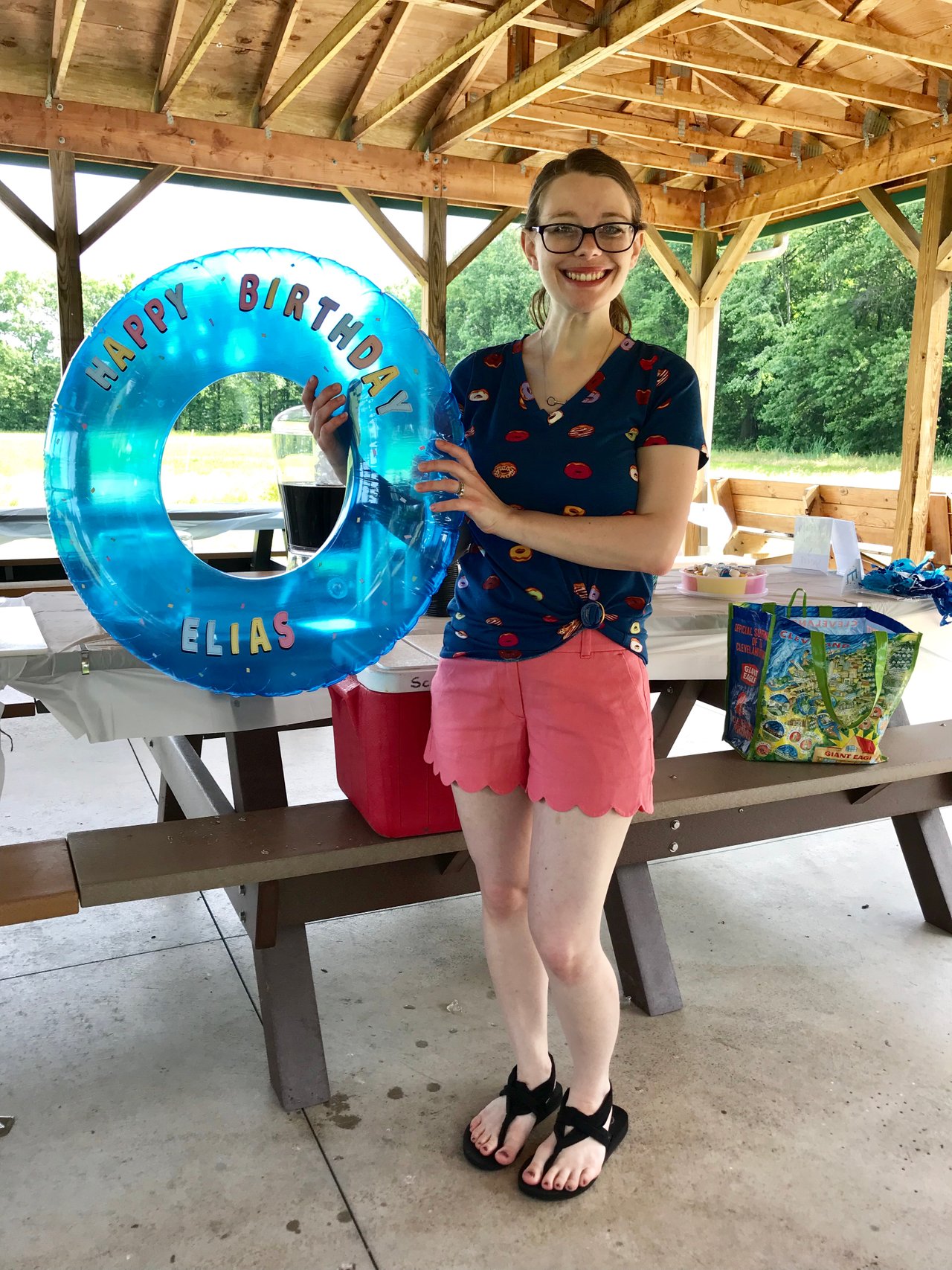 Sarrah holding a blow up donut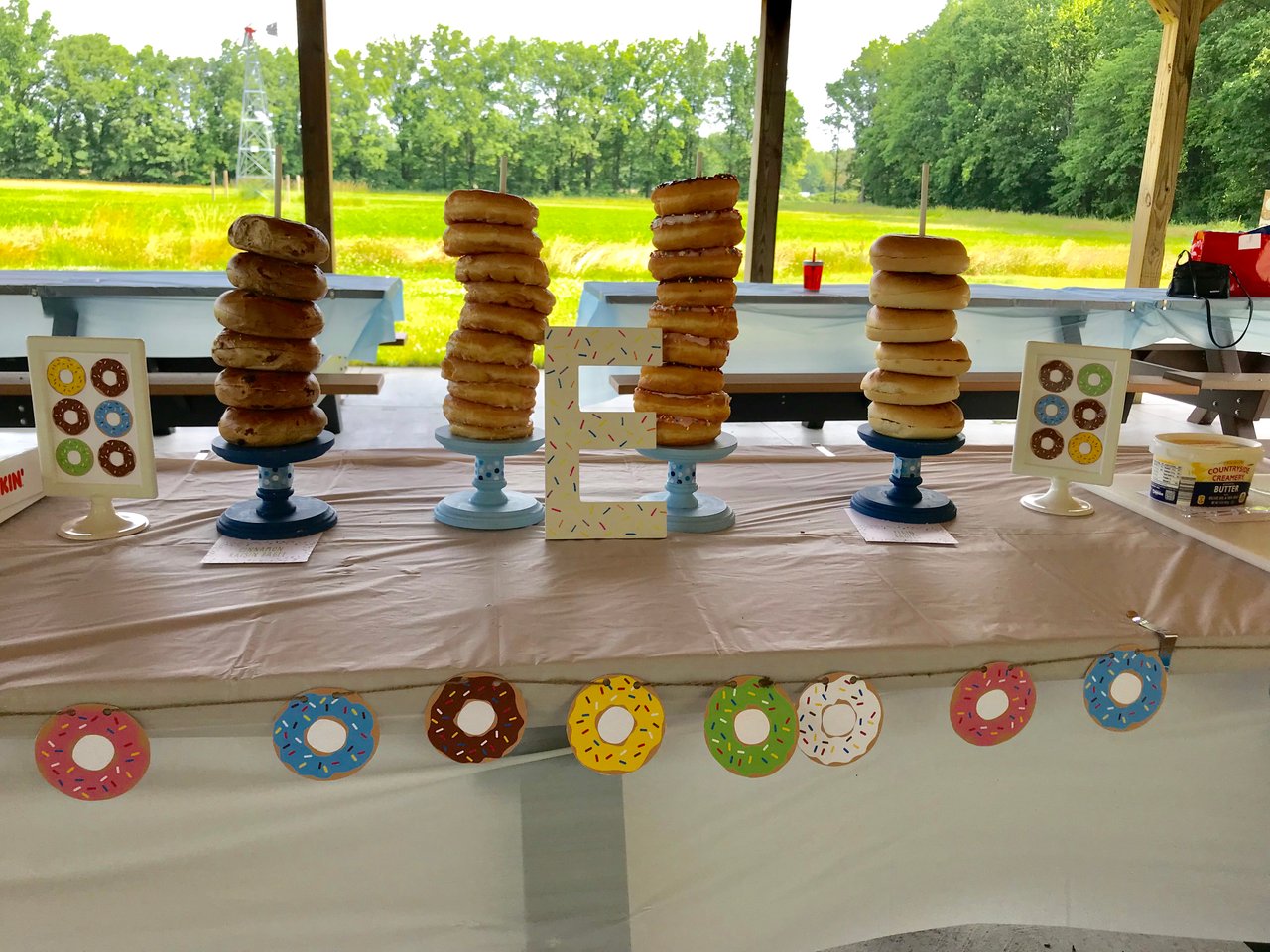 The main course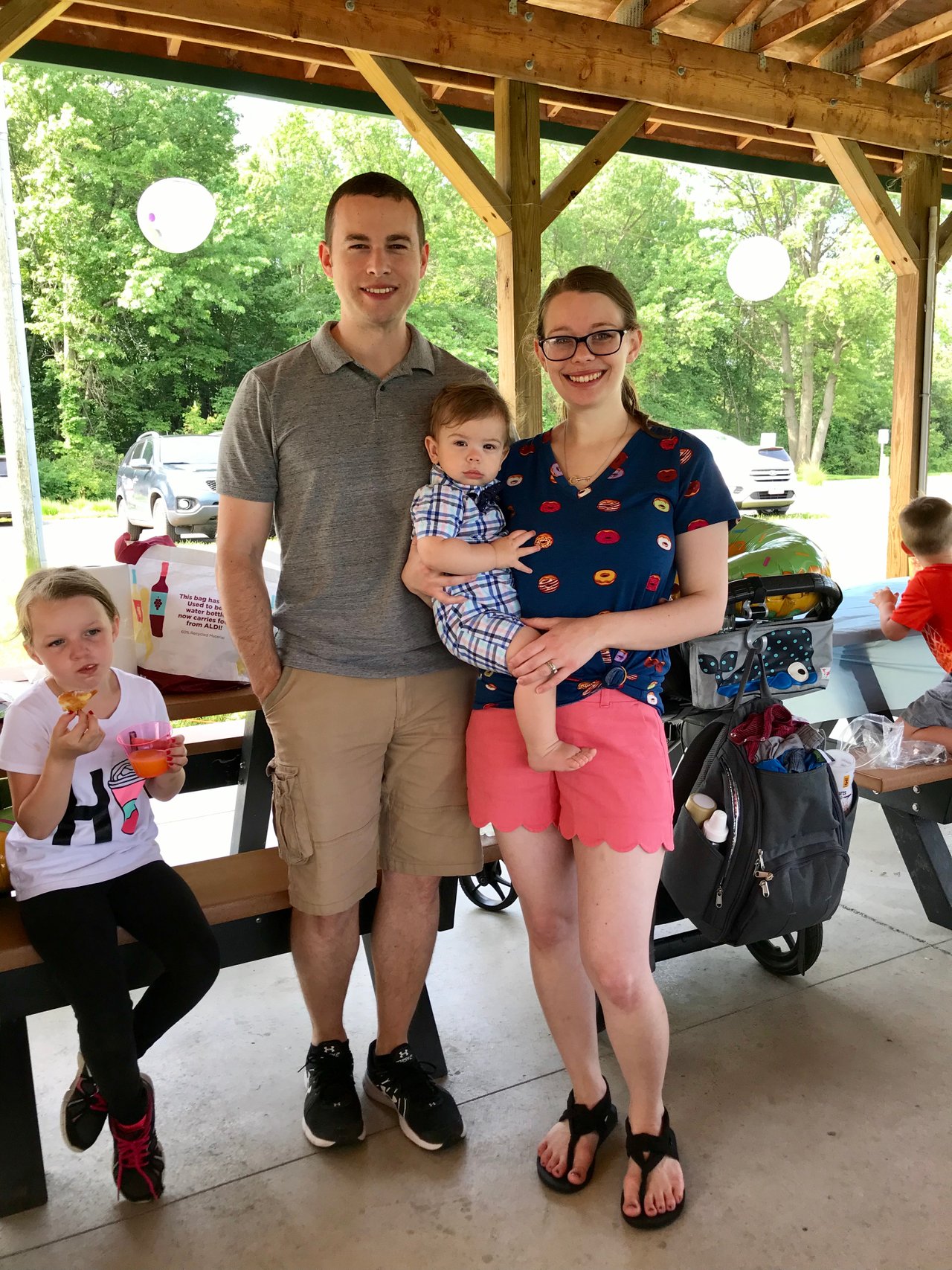 Me, Sarrah, and Elias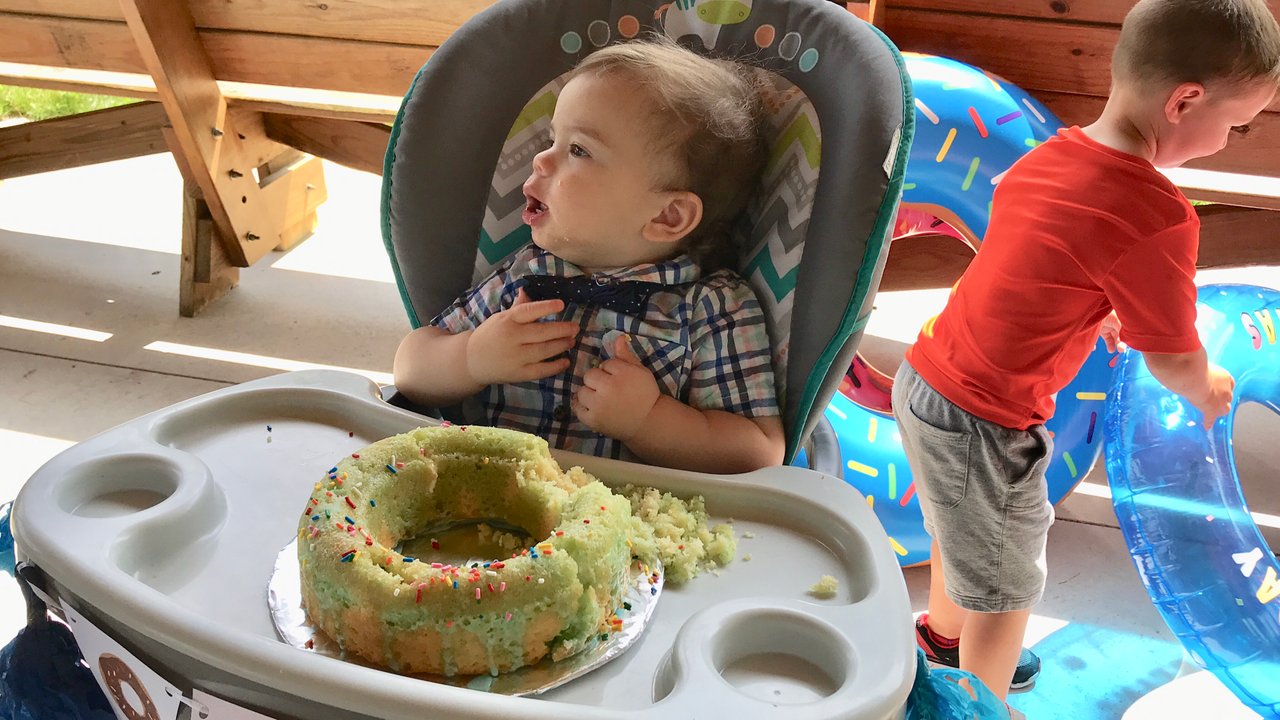 Elias with his smash cake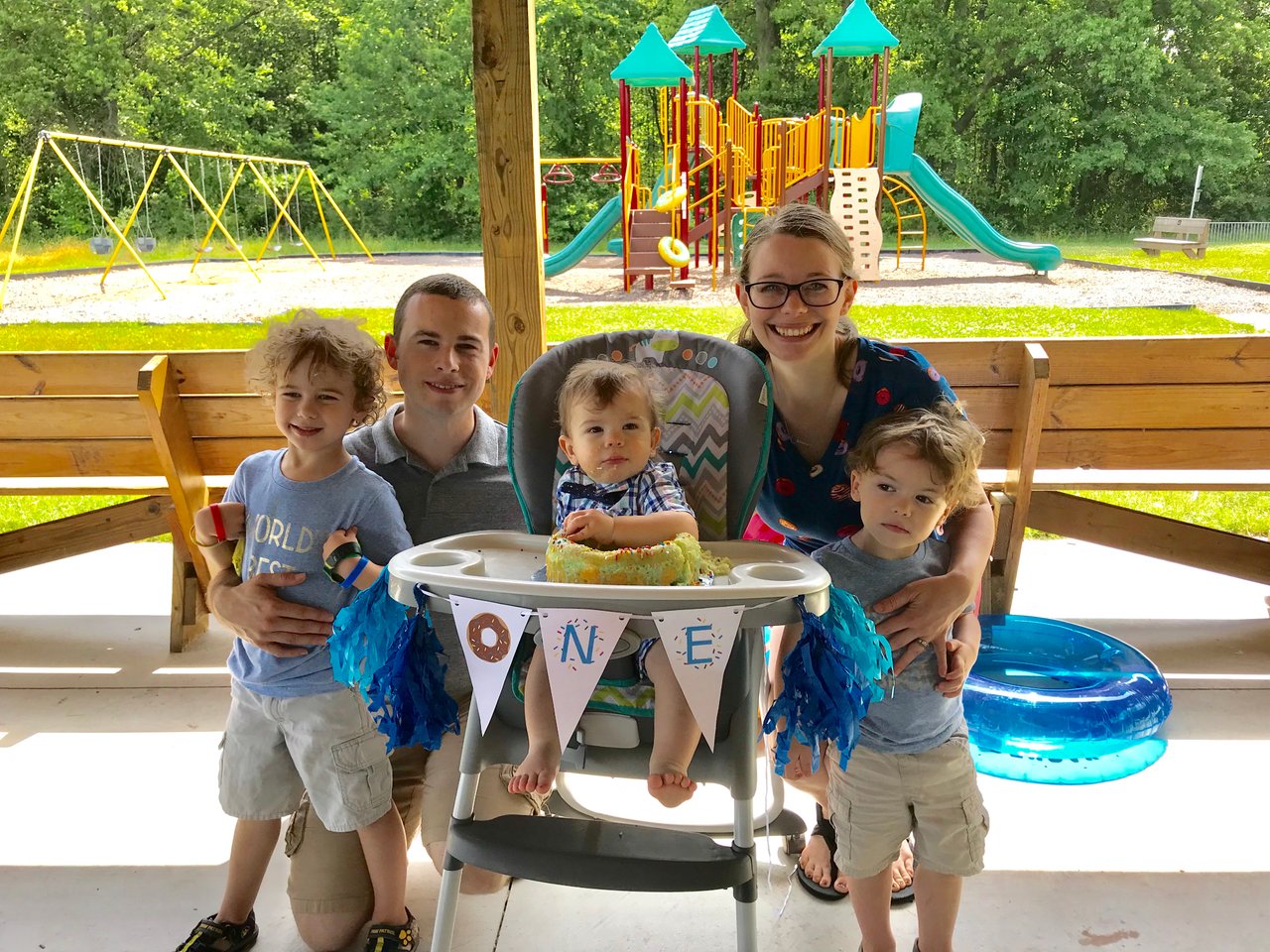 The classic family photo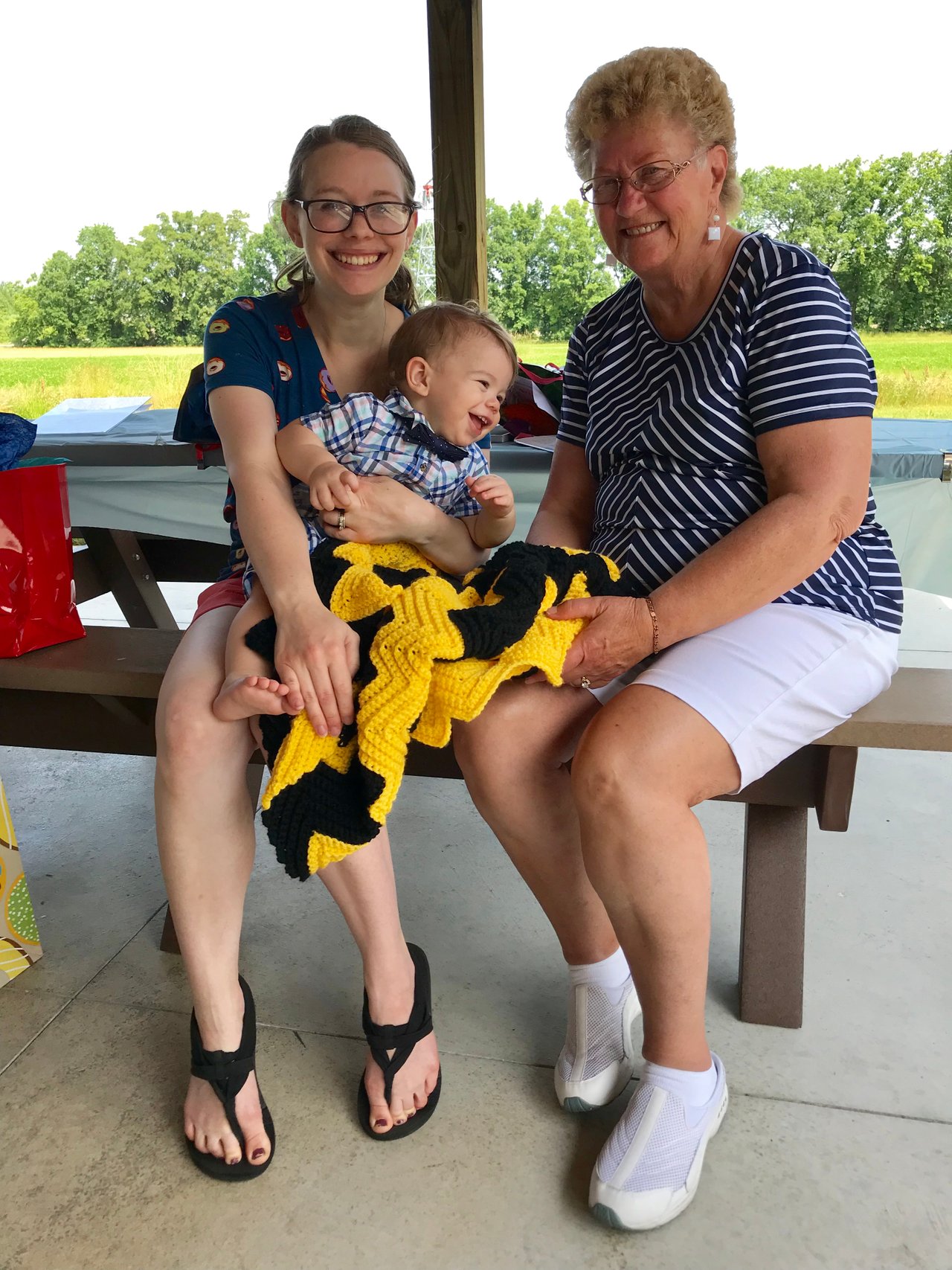 Sarrah, Grandma Mimi, and Elias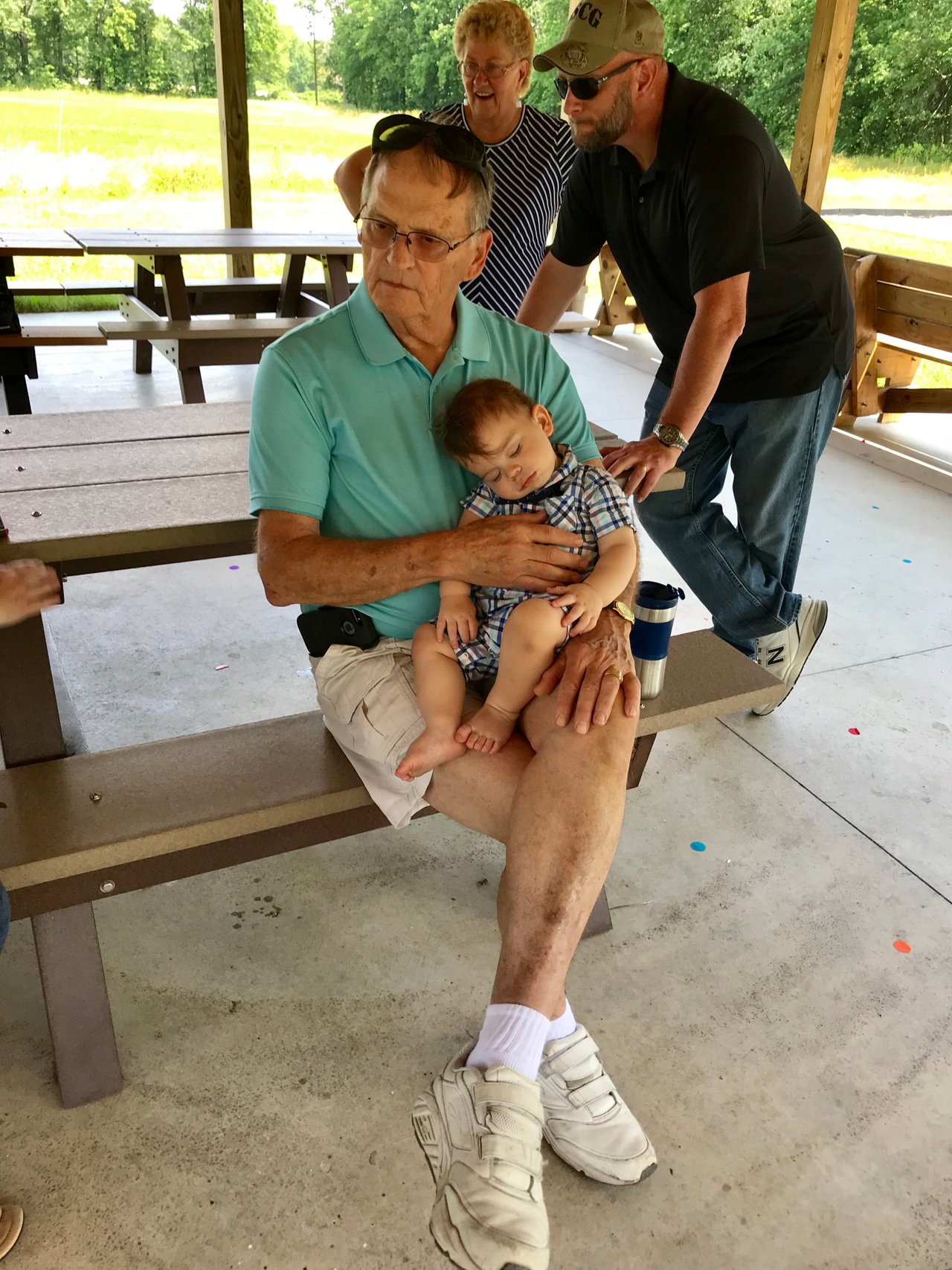 Grandpa Buck and Elias
—-
Rain was in the forecast all week but it never came. It turned out to be a nice a summer day full of sugary fun. Thank you for joining us virtually Steem family. Hope you're having a great weekend.
Posted using Partiko iOS