I'm glad I have this picture. She's not my real Grama, but mine both passed away when I was really young, so she was like my Grama. Here's us celebrating my 25th, that's 5 years ago now. I don't eat dairy, eggs, or gluten anymore (which is what most cakes are made of lol), but she always made sure we ate well no matter what our diet restrictions were. I ate well when she was alive; after she passed away and @Drutter and I were homeless or in poverty our health went downhill.
Part of that was because our food constantly getting stolen while having to shop on foot, so our iron and other nutrients got depleted. When we got back on our feet, we had no food storage, no savings, and more than 50% of income going to rent, so there wasn't much of a chance to replenish as we could only afford calories not nutrition.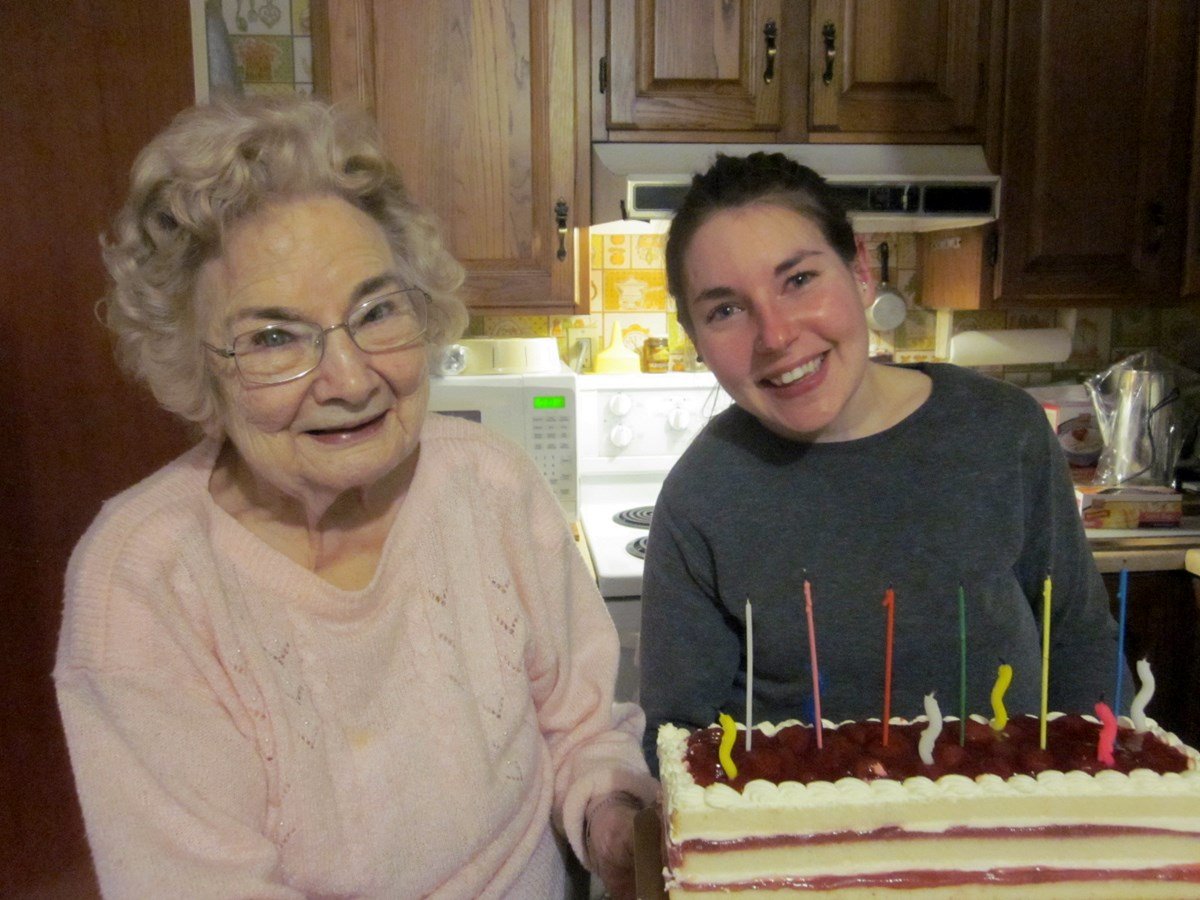 For the past decade, until our homeless period, we used to always have food storage, just like Grama. But during our time in New Westminster, we just barely replenished our iron and B vitamins. Lesson learned: don't abruptly go vegan without researching nutrition, especially if you're living somewhere you can't cook.
You can imagine how frustrating it was to go through all of that, and then have to replenish again from pregnancy and birth in the fall. Neither us nor our cupboards had been replenished by the time the coronavirus happened. We knew better, we just didn't have the means. But I feel like we're still here thanks to everything she gave us physically and otherwise. You're missed and loved, Grama!