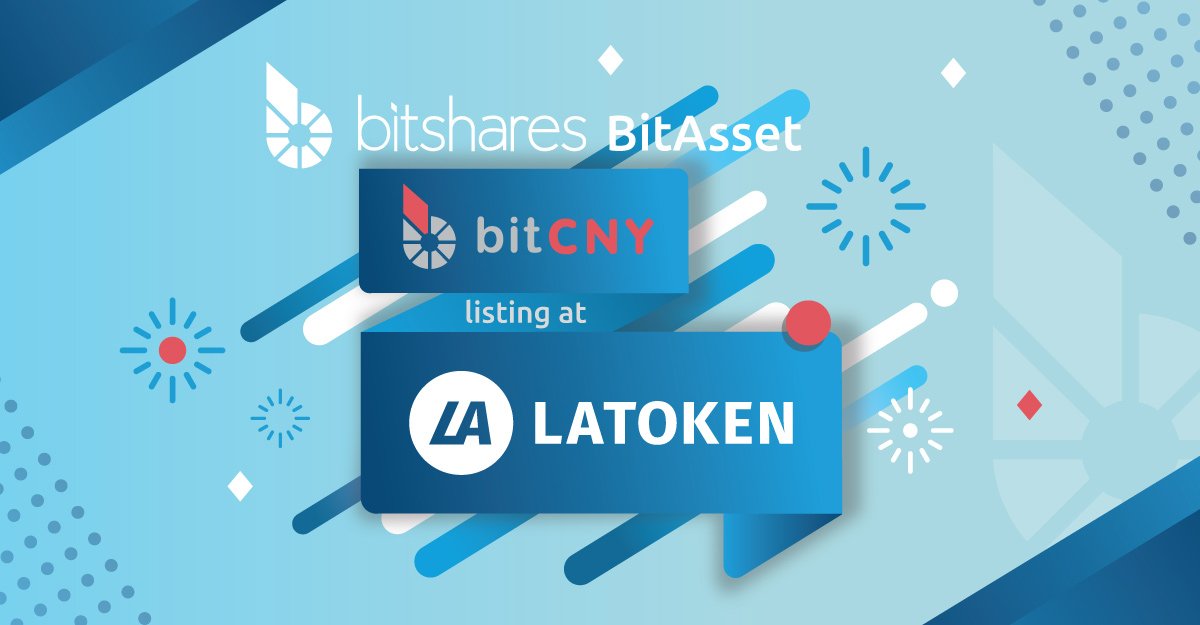 Announcement for the listing of BitShares BitAsset (BitCNY) on LATOKEN.
(BitShares) Community is excited to announce the event of listing the BitShares BitAsset (BitCNY) at the great liquidity provider and Exchange Platform (LATOKEN).
LATOKEN is registered in the Cayman Islands. It includes a top 20 cryptocurrency exchange (source) and the largest IEO (Initial Exchange Offering) platform. The native LATOKEN is thereby a utility token, offering access to over 350 digital assets on the exchange. Offering more than just an exchange, LATOKEN is a platform for various activities. These include STOs, IEOs, fund-raising for entrepreneurs and startups, and even worldwide money transfers.
Broader eco-system
LATOKEN lists BitShares core token (BTS) already. Their website content, services offered, and ideas presented draw similarities and parallels to BitShares. However, competitively this is a different platform which only augments good collaboration and eco-system for both, as opposed to competition. LATOKEN listing BitCNY shows BitShares always believes in an open market place. This will bring more liquidity, awareness, and branding for BitShares. It's a credit to the community for having forged the relationships and making this great collaborative listing a reality. See also the LATOKEN website which contains a broad range of cryptocurrency and blockchain industry content (screenshot below).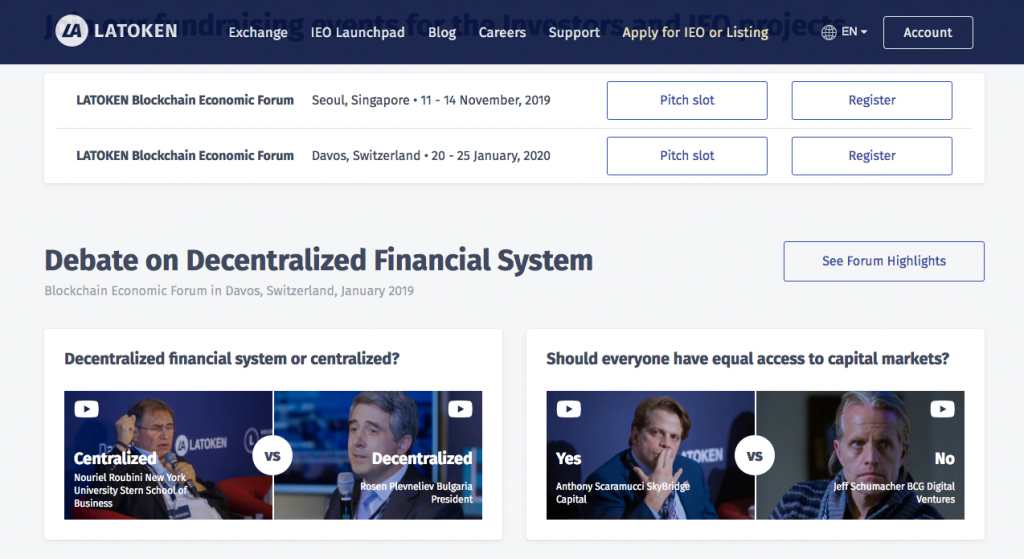 LATOKEN website
BitCNY is the greatest performing stablecoin for the (Chinese Yuan Official Currency) in the cryptocurrency market, BitCNY is not just an ordinary stablecoin, it's running at BitShares decentralized blockchain; the greatest permission-less exchange platform which gives blockchain users the ultimate ability to issue and trade digital assets easily and securely without the need to trust a middlemen.
On BitShares, we combine a digital assets factory with a futuristic trading platform to provide competitive features and tools to satisfy a safe and easy journey on the blockchain digital assets and its use cases while the BitCNY BitAsset is one of the core used assets on the platform to run the platform's economy and its future developments.
---
Posted from BitShares News using SteemPress, see: https://news.bitshares.org/latoken-lists-bitcny/
---