Cash, Card, or Crypto?
PalmPay enables any business to accept one or more Cryptocurrencies at Zero Cost.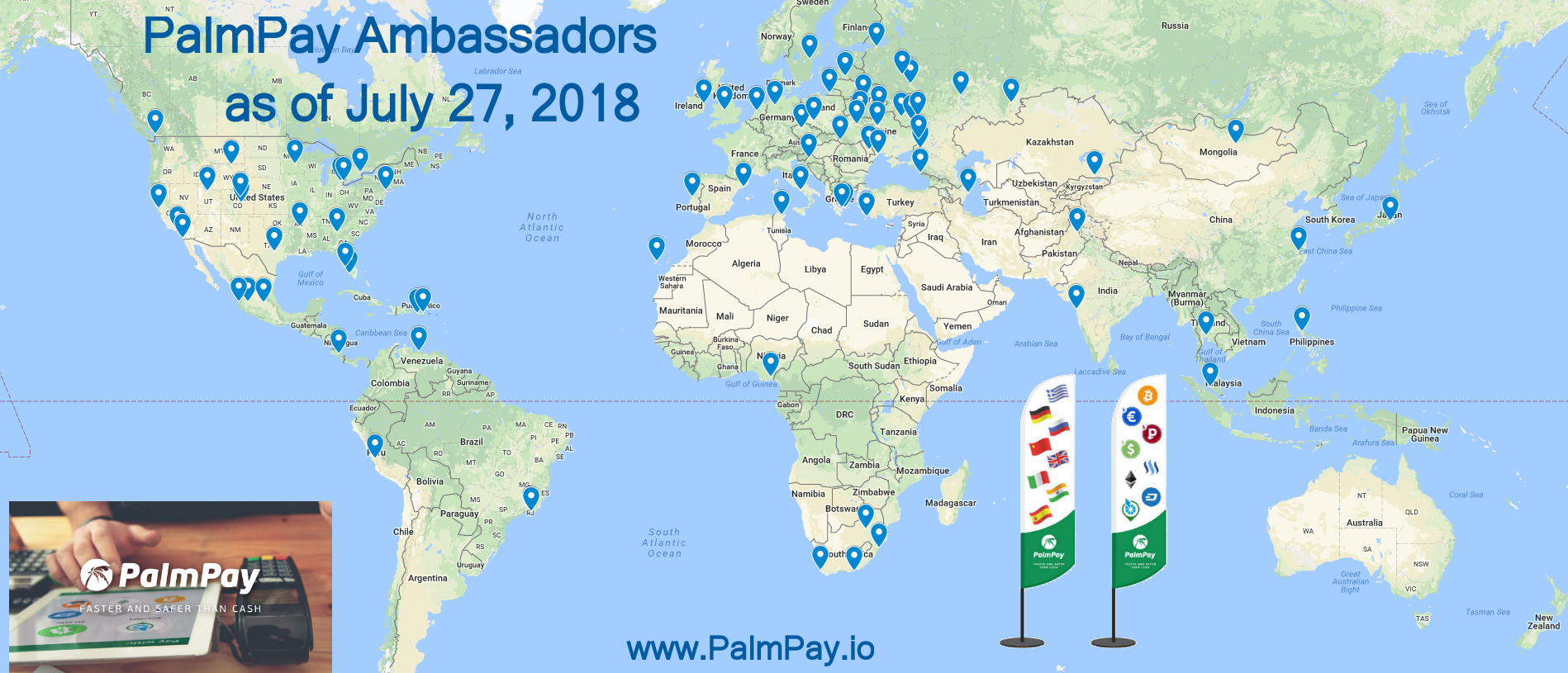 Accepting Cryptocurrencies (Bitcoin, Steem, Dash, Bitshares...) and market-pegged Smartcoins (bitUSD, bitEUR, bitRUBLE, bitCNY...) at your business has never been easier thanks to the growing network of PalmPay Ambassadors.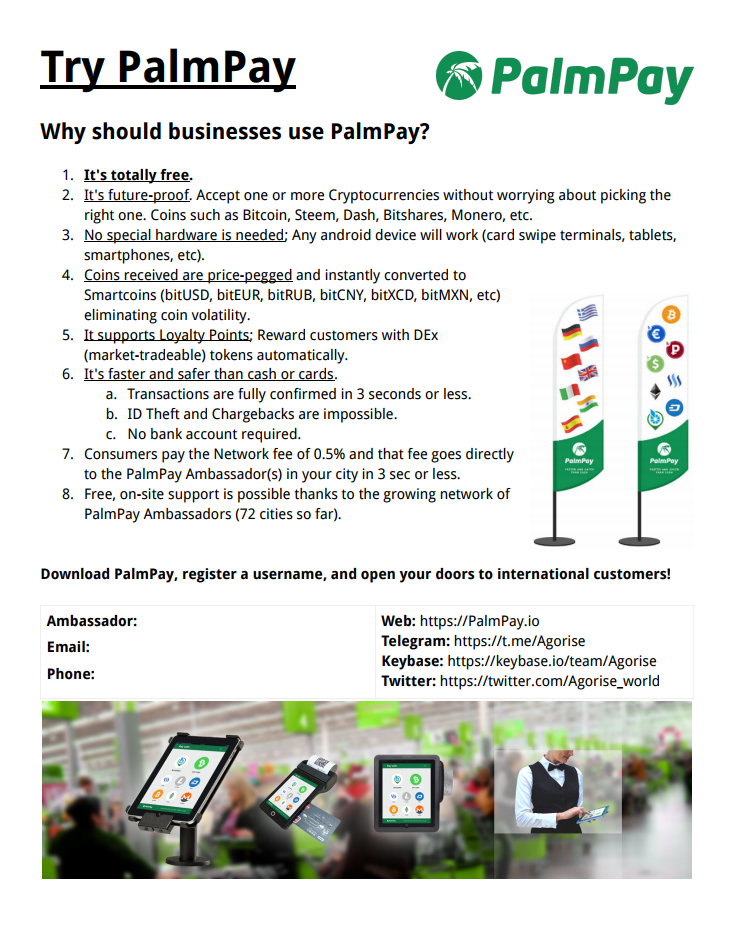 Open your doors to International customers!
They just Scan, Send, and Go.. - It's faster and safer than cash.
To learn more about Crypto, or to start accepting Crypto at your business, be sure to contact your local PalmPay Ambassador for free, on-site, setup and support:
Web: https://www.PalmPay.io
Telegram: https://t.me/Agorise
Keybase: https://keybase.io/team/Agorise
Twitter: https://twitter.com/Agorise_world