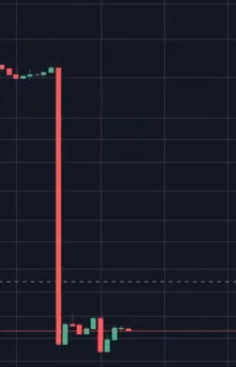 We saw a pretty significant dip last night, and today we are still recovering from that. WHY?
It was a $35,000,000 sell order that caused the Bitcoin crash. This individual exploited and manipulated long contracts and caused a bunch of people to get liquidated. In this case the longs we liquidated, not the shorts.
We are still $2000 above support, but we are heading into the weekend where there tends to me less volume, which means we can see significant moves.
This was not a natural correction, this was forced. There are articles online explaining what happened behind the scenes, but in summary:
Whoever took their money out went on to Bitstamp, and they realised BitMEX utilises the pricing from Bitstamp. They realised that there would be a whole bunch of liquidations that would come up under $7000, so they put in a huge 2000+ BTC sell on Bitstamp. So what happened, according to Su Zhu (Three Arrows Capital CEO) is:
"this person took advantage of the Bitstamp APIs. There is a bug where some people were getting filled on prices above their buys, triggering liquidations on BitMEX".
So it wasn't a normal sell order, it was a sell order that the seller knew would cause some kind of malfunction with the algorithm on BitMEX, which made it even worse and became a cascading event.
The sell is bad, but this is worse as it's a exploit.
BitMEX again, and their leverage products, these short and long contracts which really work in a weird manner don't really make sense to me.
Having a correction or pull back with profit taking is natural, but unfortunately in this case, it is not. So let's see what happens later today and going into the weekend.
Thanks for reading 
DISCLAIMER: This post is not financial advice. This is just my opinions. I am not responsible for any investment decisions you make.
I have also not plagiarised any content, it is all my own unless I use quotes.
#crypto #eos #eosio #eosblockchain #bet24 #wtf #dapps #dapp #smarteconomy #paypal #bitcoin #blockchain #steemit #hodl #steem #steempower #solar #wind #electricity #consensus #bitcoin #cryptocurrency #cryptocurrencies #btc #funfair #eth #etc #aion #eos #smartcontract #verification #softwaresecurity #erc20 #erc20tokens #protocol #ethereum #gifto #gas #neo #omisego #devcon #lambo #moon #investors #investment #institutions #databasing #database #decentralised #longtermhold #hold #buyitnow #buy #longterm #portfolio #goldmansachs #priceprediction #forecast #curie @curie