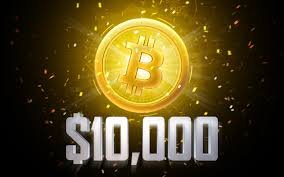 On the Bitcoin chart we're having some trouble nudging resistance fully at around $8300. What we are actually doing is making some lower highs, which is forming a triangle at the moment.
What we are seeing is these lower highs (I count 3 confirmations), in the short to mid term is we are going to have to break above the resistance right now. If we don't then we will head down and break support. As long as we are still making these higher lows and don't go below $7500 then we wont enter a short term bearish scenario.
A short term bullish scenario would be, we don't bounce down, we just push straight through this current resistance we are seeing and we go all the way up to $10,000 or so.
Looking at the daily volume chart we are seeing some decreasing volume on the buy AND sell side, which means the current formation is either going to break up, or break down.
In terms of the market sentiment and technical news WE ARE LOOKING GOOD!
DISCLAIMER: This post is not financial advice. This is just my opinions. I am not responsible for any investment decisions you make.
I have also not plagiarised any content, it is all my own unless I use quotes.
#crypto #eos #eosio #eosblockchain #bet24 #wtf #dapps #dapp #smarteconomy #paypal #bitcoin #blockchain #steemit #hodl #steem #steempower #solar #wind #electricity #consensus #bitcoin #cryptocurrency #cryptocurrencies #btc #funfair #eth #etc #aion #eos #smartcontract #verification #softwaresecurity #erc20 #erc20tokens #protocol #ethereum #gifto #gas #neo #omisego #devcon #lambo #moon #investors #investment #institutions #databasing #database #decentralised #longtermhold #hold #buyitnow #buy #longterm #portfolio #goldmansachs #priceprediction #forecast #curie @curie