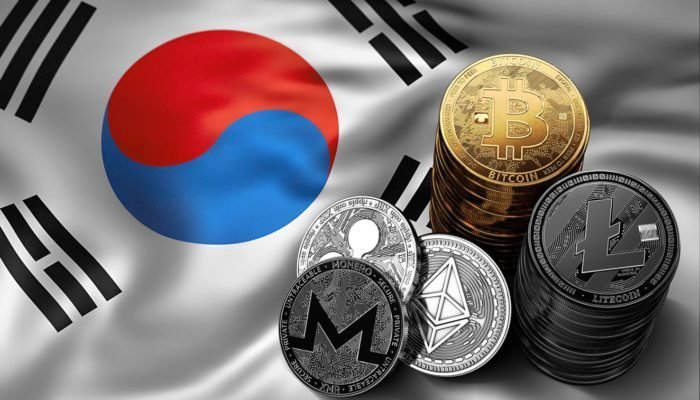 Bitcoin Adoption Jumps Ahead 3+ Years!
South Korea has officially opened up its doors to bring in the Bitcoin bulls!
It has declared a 'regulation free' zone for crypto companies.
So South Korea is saying YES if you are involved in cryptocurrencies or blockchain, we want you to come to us and develop in South Korea. We want to be part of this larger liberalisation push for this new tach.
If this piece of news sounds familiar at all, it's because they announced they were going to do this on the 24th July. But often when you see these announcements that they are going to do something, you never really know if these announcements will ever come into action.
As of today, the 4th August 2019, this is happening.
If you're wondering what regulations they are freeing up, a total of 11 regulations have been abolished. It's likely that investors will move 30 billion Won into the region by 2021.
It's funny to see in real time how these smaller countries are acting compared to the bigger countries like China, Russia or the USA. The USA for example, fears that its position as a world power will be degraded if they accept cryptocurrency. On the other hand, South Korea is using their new position on cryptocurrency companies to further their position to be more of a power in the world.
Is the USA in trouble?
Is this the game theory that Anthony Pompliano was talking about?
Pomps quote:
"Some country is going to embrace this in a very serious way, whether its China, Russia, the United States, somewhere in Europe or South America, somebody is going to do it. And the first country that adopts it, other countries will end up having to play catch up"
I'll leave it there guys, spam up the comments and lets get talking about this.
DISCLAIMER: This post is not financial advice. This is just my opinions. I am not responsible for any investment decisions you make.
I have also not plagiarised any content, it is all my own unless I use quotes.
#crypto #eos #eosio #eosblockchain #bet24 #wtf #dapps #dapp #smarteconomy #paypal #bitcoin #blockchain #steemit #hodl #steem #steempower #solar #wind #electricity #consensus #bitcoin #cryptocurrency #cryptocurrencies #btc #funfair #eth #etc #aion #eos #smartcontract #verification #softwaresecurity #erc20 #erc20tokens #protocol #ethereum #gifto #gas #neo #omisego #devcon #lambo #moon #investors #investment #institutions #databasing #database #decentralised #longtermhold #hold #buyitnow #buy #longterm #portfolio #goldmansachs #priceprediction #forecast #curie @curie