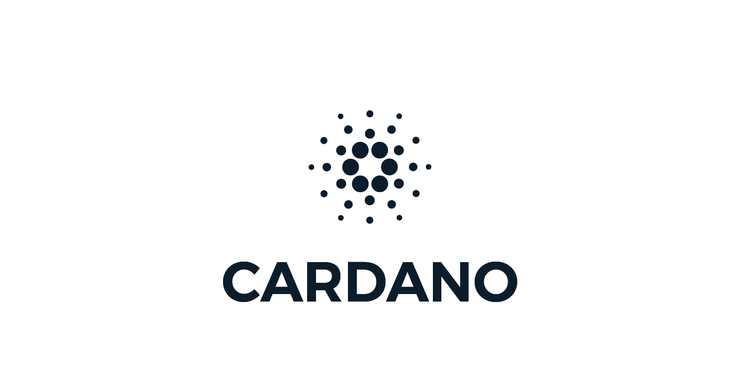 If you dont hold a bag of CARDANO (ADA) right now and you want to get invested into altcoins, then make sure Cardano is there in your portfolio.
Right now is a great time to pick some up.
Looking at the chart, it looks as though it has bottomed already: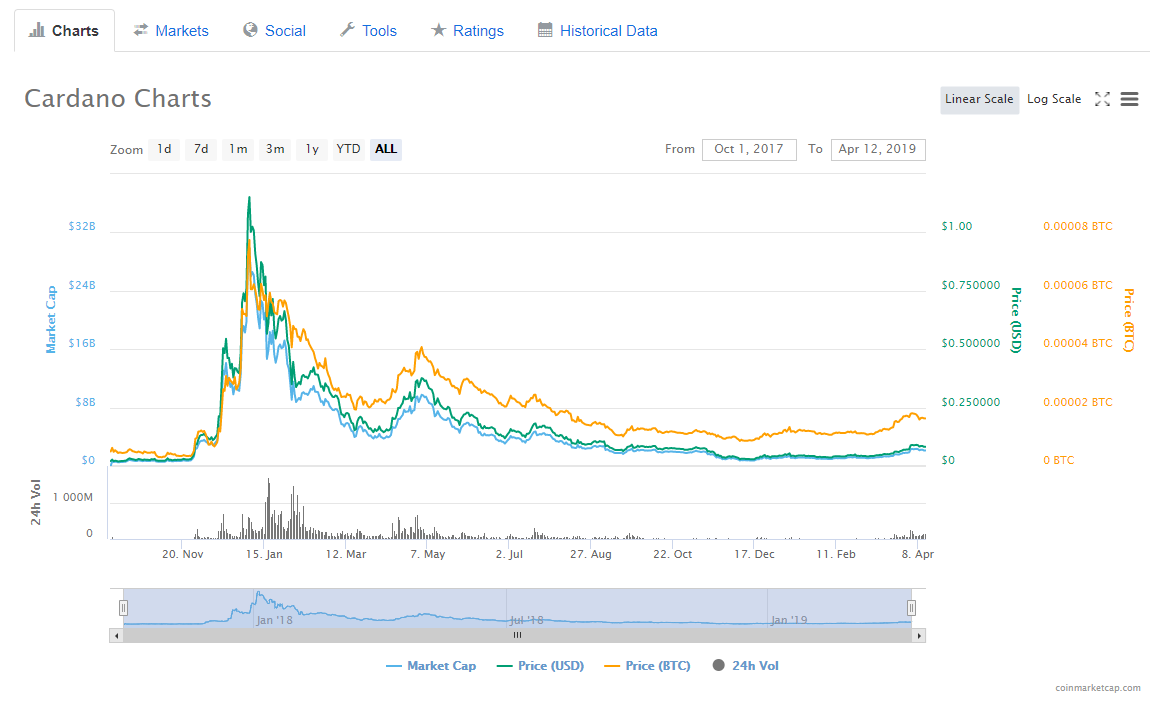 Even if we get back to half its all time high, that would be pretty nice.
Why buy it?
Its listed on so many good exchanges, and has it has a big market cap, which makes the risk to reward ratio good, so you 'could' make more gains than on Bitcoin (BTC).
Everything that IOHK produces is put through a process called Peer Review, which is the valuation of scientific academic or professional work by other working in the same field.
---
Taken from the Cardano website: https://cardanodocs.com/cardano/proof-of-stake/
"Ouroboros is unique as the first proof-of-stake blockchain protocol based on formal, peer-reviewed academic research."
---
This is a way for the company to ensure the validity and effectiveness of the technicalities and structure behind the Cardano Protocol. They do this before they even begin to write code.
This is something I believe people often over look, or undervalue when researching Cardano.
No other projects that I know of have this approach to quality control. I think it is one of the most over looked issues in the cryptocurrency space. There are so many projects out there that are so consumed by the promise of profits that they rush to get a product to market.
(I can think of a couple, but I wont bad mouth them).
Cardano will be utilising the FIRST EVER PoS conensus algorithm has been mathematically proven to be secure, showcasing a level of security that is on level with, or greater than that of Bitcoins PoW (Proof of Work) algorithm that has never been compromised. This only adds to the legitimacy of Cardano and makes it seriously competitive when compared to other PoS (Proof of Stake) projects.
THERE YOU HAVE IT, THERE ARE A MILLION OTHER REASONS WHY I AM BULLISH ON CARDANO, BUT I THOUGHT I WOULD TALK ABOUT THE MAIN ONE, THE ONE THAT INVESTORS OFTEN OVER LOOK.
DISCLAIMER: This post is not financial advice. This is just my opinions. I am not responsible for any investment decisions you make.
I have also not plagiarised any content, it is all my own unless I use quotes.
#crypto #cardano #iohk #ada #bet24 #wtf #dapps #dapp #smarteconomy #paypal #bitcoin #blockchain #steemit #hodl #steem #steempower #solar #wind #electricity #consensus #bitcoin #cryptocurrency #cryptocurrencies #btc #funfair #eth #etc #aion #eos #smartcontract #verification #softwaresecurity #erc20 #erc20tokens #protocol #ethereum #gifto #gas #neo #omisego #devcon #lambo #moon #investors #investment #institutions #databasing #database #decentralised #longtermhold #hold #buyitnow #buy #longterm #portfolio #goldmansachs #priceprediction #forecast #curie