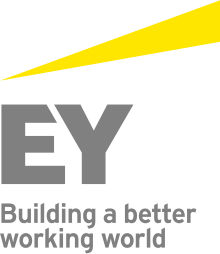 Ernst & Young, one of the so called 'Big four', and global corporate power house, is rolling out free software designed to assist corporate clients to use the Ethereum public blockchain.
The software is being called 'Nightfall'. It has been created by the firm's 200 strong blockchain developers over the last year. Yep! you heard me right, Ernst & Young have a 200 strong dev team!!!!
Ernst & Young are not only open sourcing the software, but they are also putting it in the public domain making it FREE for everyone!
1 year of coding and a massive financial investment, likely running into the millions of ££'s given away to the community for FREE!
Paul Brody, the Global Innovation Leader for Blockchain at Ernst & Young said:
"We want to maximise adoption and community involvement , we want people to adopt it and adapt it and improve it. If we retain ownership, people may not invest that much time and energy into something they might not control".
The best way to get everyone to use it in my opinion is to just give it away with no strings attached, and thats exactly what they have done.
It's a great business move from Ernst & Young as it has basically established its self as a knowledge industry player. The software is intended to attach more enterprise clients into the blockchain world.
Ok, so what is Nightfall?
Basically Nightfall takes advantage of zero knowledge proof, like Zcash to allow private transactions on the public Ethereum blockchain. Its made with the idea that an Enterprise blockchain should deal with tokens bound to physical goods. It will enable things like Certifcates of Authenticity as a non fungible token.
From Google:
A non-fungible token (NFT) is a special type of cryptographic token which represents something unique; non-fungible tokens are thus not interchangeable.
Use cases for Nightfall include all of the usual suspects...supply chain, public finance, companies wanting to exchange unique information between each other, and partners are already testing it out.
Microsoft is testing a system right now tracking software licences for Xbox games.
Super market giant Carrefour is using Nightfall for tracking food items.
Pharamceutical giant merck is on board too.
Also there is an Italian Winery that is involved...
There are also other major partners that are yet to be announced, so I'm looking forward to that.
All good stuff!
DISCLAIMER: This post is not financial advice. This is just my opinions. I am not responsible for any investment decisions you make.
I have also not plagiarised any content, it is all my own unless I use quotes.
#crypto #eos #eosio #eosblockchain #bet24 #wtf #dapps #dapp #smarteconomy #paypal #bitcoin #blockchain #steemit #hodl #steem #steempower #solar #wind #electricity #consensus #bitcoin #cryptocurrency #cryptocurrencies #btc #funfair #eth #etc #aion #eos #smartcontract #verification #softwaresecurity #erc20 #erc20tokens #protocol #ethereum #gifto #gas #neo #omisego #devcon #lambo #moon #investors #investment #institutions #databasing #database #decentralised #longtermhold #hold #buyitnow #buy #longterm #portfolio #goldmansachs #priceprediction #forecast #curie @curie