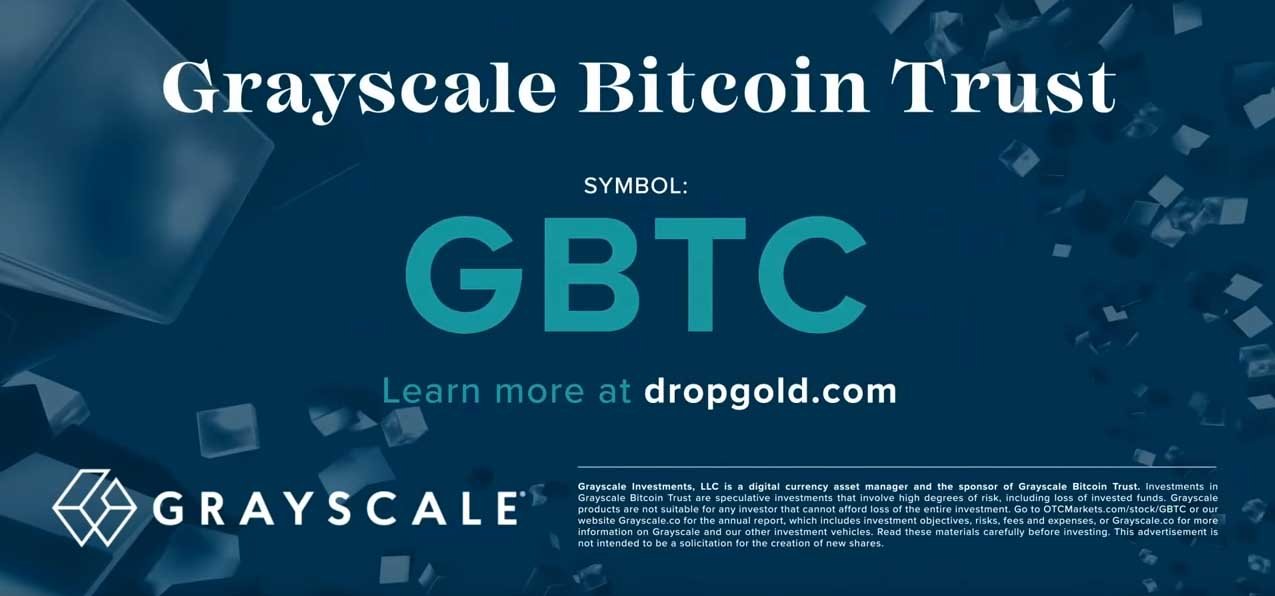 There's not a lot of marketing done about Bitcoin, there are not many TV adverts that include bitcoin, but that changes right now!
Grayscale came out with an advertisement, which is basically telling people to dump their Gold for digital assets.
Will this trigger the next bull market? I highly doubt it. But once again, at least it makes people aware of it.
If (when!) the price of Bitcoin is going to go up again and people start talking about it, they'll start telling each other again, particularly unexperienced investors, it will legitimise Bitcoin even more when they see an advert on the TV.
Here is a link to the Grayscale Grayscale Investments - Drop Gold Commerical below: