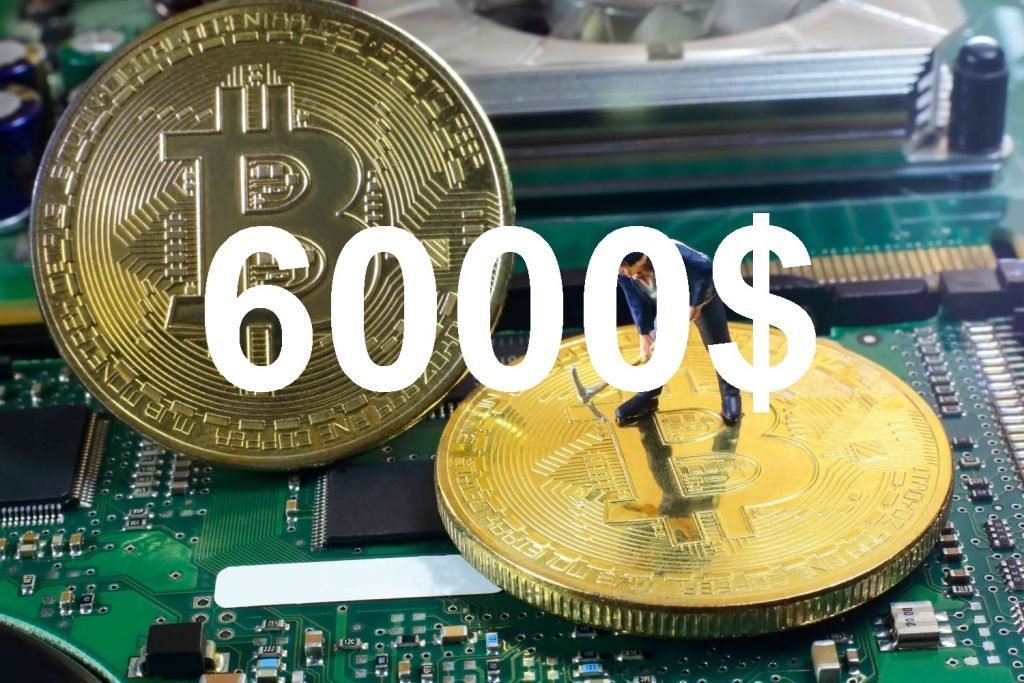 How many people out there have told you that $6000 is absolutely not possible for Bitcoin? There is big resistance at $6000, but if you have a look at the volume profile we can clearly see that the resistance isn't actually starting at $6000, but a couple of hundred dollars above it.
Lets be clear, this does not mean we are going to the Moon from here on out, and we still cannot confirm a bull market just yet.
Of course this whole movement looks very bullish, theres no doubt about that.
I wouldn't confirm a bull market unless 2 more things happen:
We have to break the volume profile resistance, which is at approximately $6400 (provided it's not a fake-out).

If we take out the high from the recent bear market, which was around $7414.
Now, altcoins currently are performing terribly against Bitcoin, would you be ready if there was not another alt season?
Could there be a swing back where altcoins are out performing Bitcoin again as we've seen in the past? Yes definitely, but keep in mind that Bitcoin dominance is really doing something that we haven't seen for quite some time.
All these financial institutions that are joining (Fidelity, e-trade etc.) What is the first trading pair they are offering? Yep, BTC/USD.
Eventually there will be financial products for alt coins but be realistic, if you have a coin that is ranked 200+ on Coin Market Cap, do you honestly think Wall Street will care about it? It's highly unlikely.
Pretty sobering news as most of my portfolio is made up of altcoins. I', personally not going to sell my alts for more Bitcoin, but I am seriously looking at putting in more Fiat for Bitcoin while I still can before we enter the bull market.
Just a quick update today, thanks for reading.
DISCLAIMER: This post is not financial advice. This is just my opinions. I am not responsible for any investment decisions you make.
I have also not plagiarised any content, it is all my own unless I use quotes.
#crypto #eos #eosio #eosblockchain #bet24 #wtf #dapps #dapp #smarteconomy #paypal #bitcoin #blockchain #steemit #hodl #steem #steempower #solar #wind #electricity #consensus #bitcoin #cryptocurrency #cryptocurrencies #btc #funfair #eth #etc #aion #eos #smartcontract #verification #softwaresecurity #erc20 #erc20tokens #protocol #ethereum #gifto #gas #neo #omisego #devcon #lambo #moon #investors #investment #institutions #databasing #database #decentralised #longtermhold #hold #buyitnow #buy #longterm #portfolio #goldmansachs #priceprediction #forecast #curie @curie