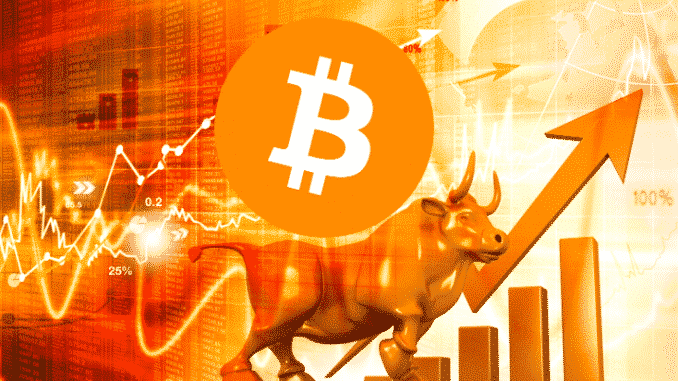 BITCOIN BROKE RESISTANCE!
We have no Bart Simpson pattern going on (Pumping up, then pumping down then going sideways and then in the exact opposite direction).
Then we have continuous growth for a very long time, which we didn't have in the bear market. Sure, we had sucker rallies but they always dived again quite fast.
What we see now on the daily chart is almost a parabolic move to the upside.
When is it going to stop?
Nobody knows. It could be whales driving the price up and they could pull the plug at any moment. Personally that's what I think as its going up too fast again like it did in late 2017.
When euphoria is going on around Bitcoin, FOMO is going on also, so this COULD go on for a long time (fingers crossed).
Think about it this way, this asset is new, this is pretty much going to be the first asset on the planet where the institutions are going to buy the bags of the retail investors, not the other way around.
It's always been that the retailers are the suckers and their going to buy the stuff from the institutions after they already made huge gains.
At some point the institutions will come, and they have to buy and expensive Bitcoin, and think about what's going to happen to the price when they are buying!
The ultra-parabolic move we had when the price for Bitcoin went from $6000 to $20,000 happened over 5 weeks. So a little over a month and we had gains on Bitcoin of 240%. Let that sink in, just enjoy that thought.
Now,
Bitcoin has traded over 1 billion dollars in the last 24hrs…this is not normal, but it is very bullish and does give me more confidence.
Thanks for reading.
DISCLAIMER: This post is not financial advice. This is just my opinions. I am not responsible for any investment decisions you make.
I have also not plagiarised any content, it is all my own unless I use quotes.
#crypto #eos #eosio #eosblockchain #bet24 #wtf #dapps #dapp #smarteconomy #paypal #bitcoin #blockchain #steemit #hodl #steem #steempower #solar #wind #electricity #consensus #bitcoin #cryptocurrency #cryptocurrencies #btc #funfair #eth #etc #aion #eos #smartcontract #verification #softwaresecurity #erc20 #erc20tokens #protocol #ethereum #gifto #gas #neo #omisego #devcon #lambo #moon #investors #investment #institutions #databasing #database #decentralised #longtermhold #hold #buyitnow #buy #longterm #portfolio #goldmansachs #priceprediction #forecast #curie @curie