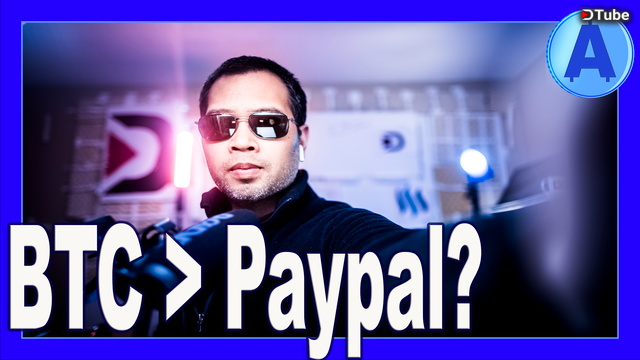 ---
Huh? What did you say? Bitcoin is cheaper than paypal? Wait...but at least paypal is more private than bitcoin right? Wrong again! Bitcoin is officially more private than paypal also! Let's discuss it in this video and let me know what you guys think in the comments below :)
DTube Empowerment Event (DEE) Coming soon! contact dnews on discord
Join our discord #onelovedtube to chat with us! :) Here's the link https://discord.gg/XCnDgFZ
Welcome to AltCoin Post where we cover news and updates regarding all alt coins here on the steem blockchain. Our goal is to bring you the most accurate and up to date info on all coins, good or bad. We're here to help you make better educated decisions to help you success and prosper in cryptocurrency.
We have over 100,000 social media followers on Twitter, Facebook, Instagram on all our accounts put together and we're just so excited to be on the steem blockchain!
If you found this useful, don't forget to subscribe, share and like the video to qualify for our upcoming steem/steem dollar daily giveaways!
REMEMBER - DO YOUR OWN RESEARCH GUYS!
Disclaimer: This is NOT financial advice. I am not a financial advisor. Please do your due diligence in every topic. Never invest your bread money. Take care of yourself & family first. Don't always follow the herd, follow your heart.
For news on the crypto world you can also follow us on @dnews for crypto news updates and @dlife for daily life lessons!
Thanks again and Happy trading!
Music: Epidemic Sound

Official DTube Discord: https://discord.gg/6Dt3Sc8
---
▶️ DTube
▶️ IPFS