Ledger announces partnership with Crypto.com for accepting crypto as a payment method
The Ledger hardware wallet manufacturer has announced a partnership with Crypto.com's payment processor. Based on this, Ledger customers have the opportunity to purchase crypto products on the company's website. Crypto.com offers a wallet and card application that integrates Bitcoin (BTC), Ripple (XRP), Ethereum (ETH), Litecoin (LTC), Binance Coin (BNB), Monaco (MCO) and its own CRO token.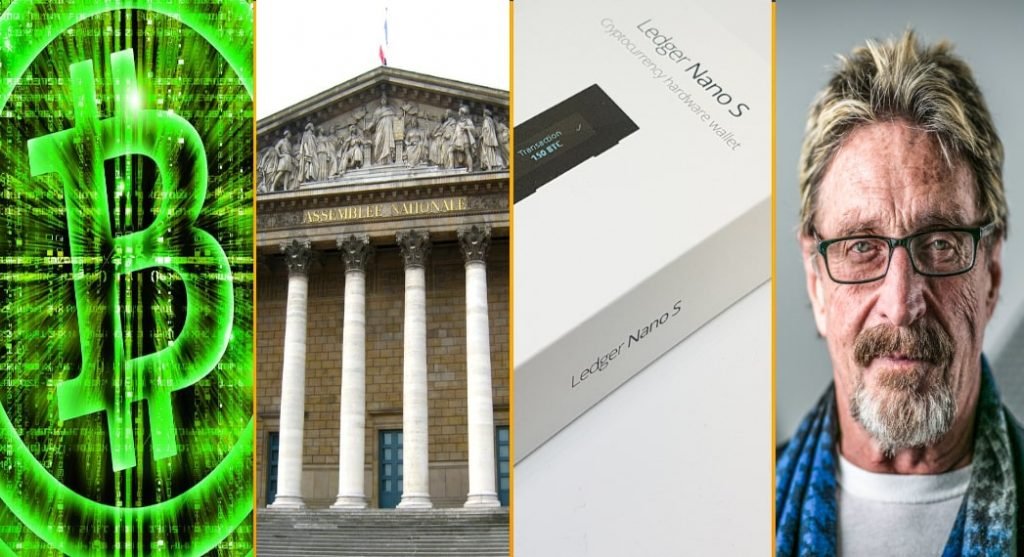 Bitcoin passes $ 4,000
Bitcoin's rise in price began on Monday, with BTC surpassing $ 4,000 in the past 24 hours. The volume of daily transactions also exceeded 8 billion, providing hopes for a prolonged growth period.
The other crypto continued to grow, with Bitcoin Cash recording a 35% lead. BCH is currently traded at nearly $ 165.
The rest of the top crypto registered percentage increases between 1.5 and 5%, and the total value of the market is 132 billion dollars.
The movement on the cripto markets coincides with a significant fall in the stock markets in the United States. The Federal Reserve announced a further increase in interest rates on Wednesday, which had a negative effect on the traditional capital market.
French Parliament refuses to cut taxes on amateur trappers
A legislative proposal to reduce taxes on occasional transactions with crypto was rejected by the Lower House of the French Parliament. The proposal related to cryptomonas transactions amounting to between EUR 305 and EUR 5000 per year and would have lowered the tax from 36.2% to 30%.
France's general attitude towards crypto remains ambiguous. In June 2017, President Emmanuel Macron said he would like France to become a "start-up nation". Economy and Finance Minister Bruno le Maire reiterated this position, arguing that the country was ready for a "blockchain revolution".
However, the French central bank recently refused to support a plan for the sale of Bitcoin through tobacco kiosks from 2019 onwards.
John McAfee begins his campaign for the presidential election in 2020 in the United States
Crypto promoter John McAfee has begun to implement his plans to run for presidential elections in the United States. He promised to use this platform to promote crypto among Americans.
Currently, McAfee is trying to get a US Liberal Party nomination. Initially, the plan was to create its own party, called the Cyber ​​Party. His campaign manager, Rob Loggia, however, recommended that he use the support of an already established party.
Loggia and McAfee have begun asking fans to join the party and support its nomination for the presidential election in 2020.
McAfee will officially start the campaign in January with Twitter as the "initial national" promotion.