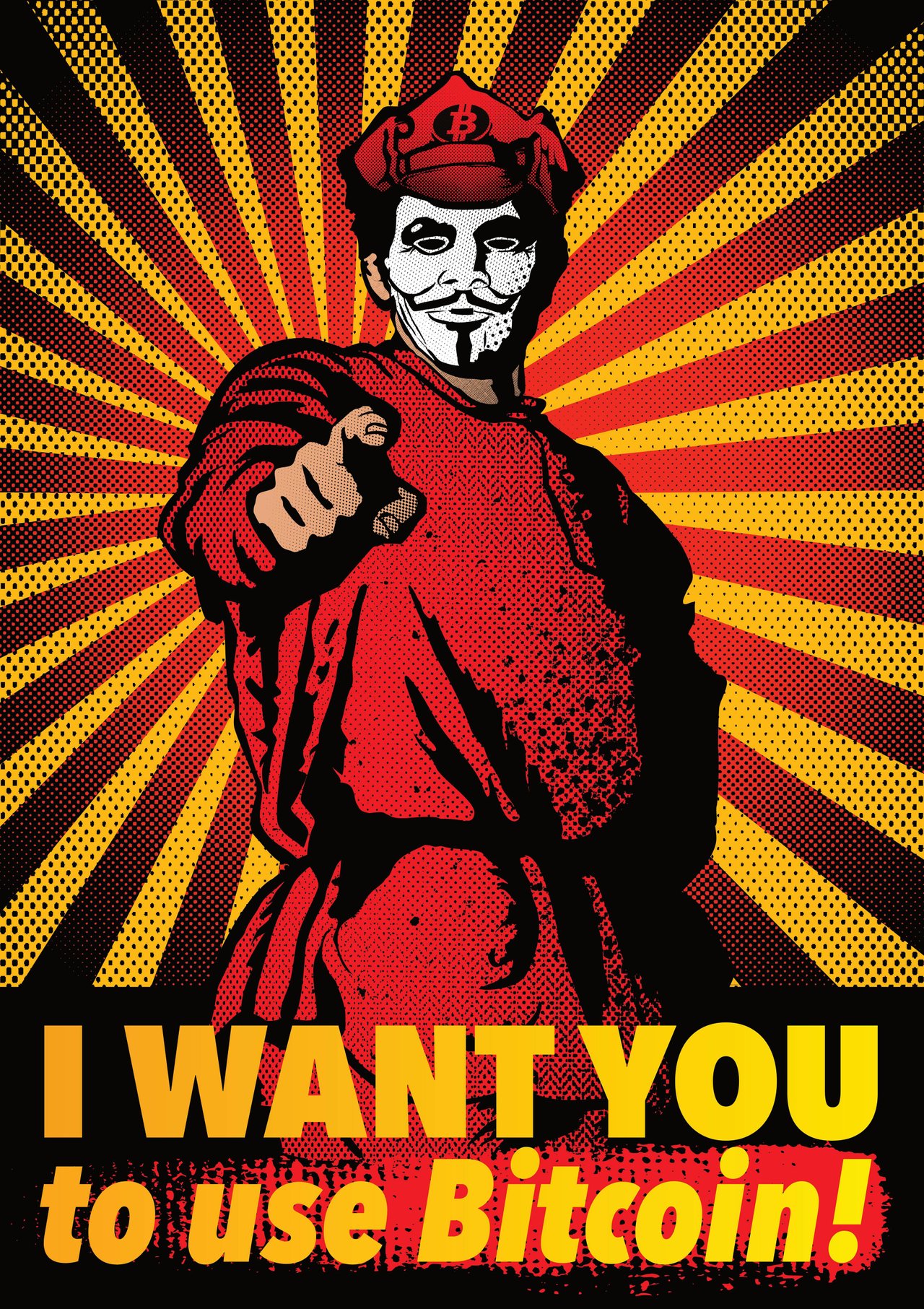 Hello Steemians,
It has been quite a long time since I was here on Steemit, but I also was quite busy with stuff.
One of my goals for the last three months was to create more digital art and stuff and I definitely reached
my goal - to create 21 Bitcoin and crypto designs for my new shop, which you can find here:
https://www.redbubble.com/de/people/primal-cypher/shop?asc=u
This design was my very first design, which I made with an Ipad and Affinity Designer (this prog is really dope!)
It is inspired by an old Sowjet propaganda poster - Why the mask do you ask? Well, I still believe crypto is
heavily related to the Occupy and Anonymous movement, the cypherpunks, and the true goal was to create
something of Trust and Decentralization. Satoshi did quite a good job with creating BTC imho.
If you like the design and want to follow me on Twitter you can do it HERE - directs to my Twitter account
Thanks!