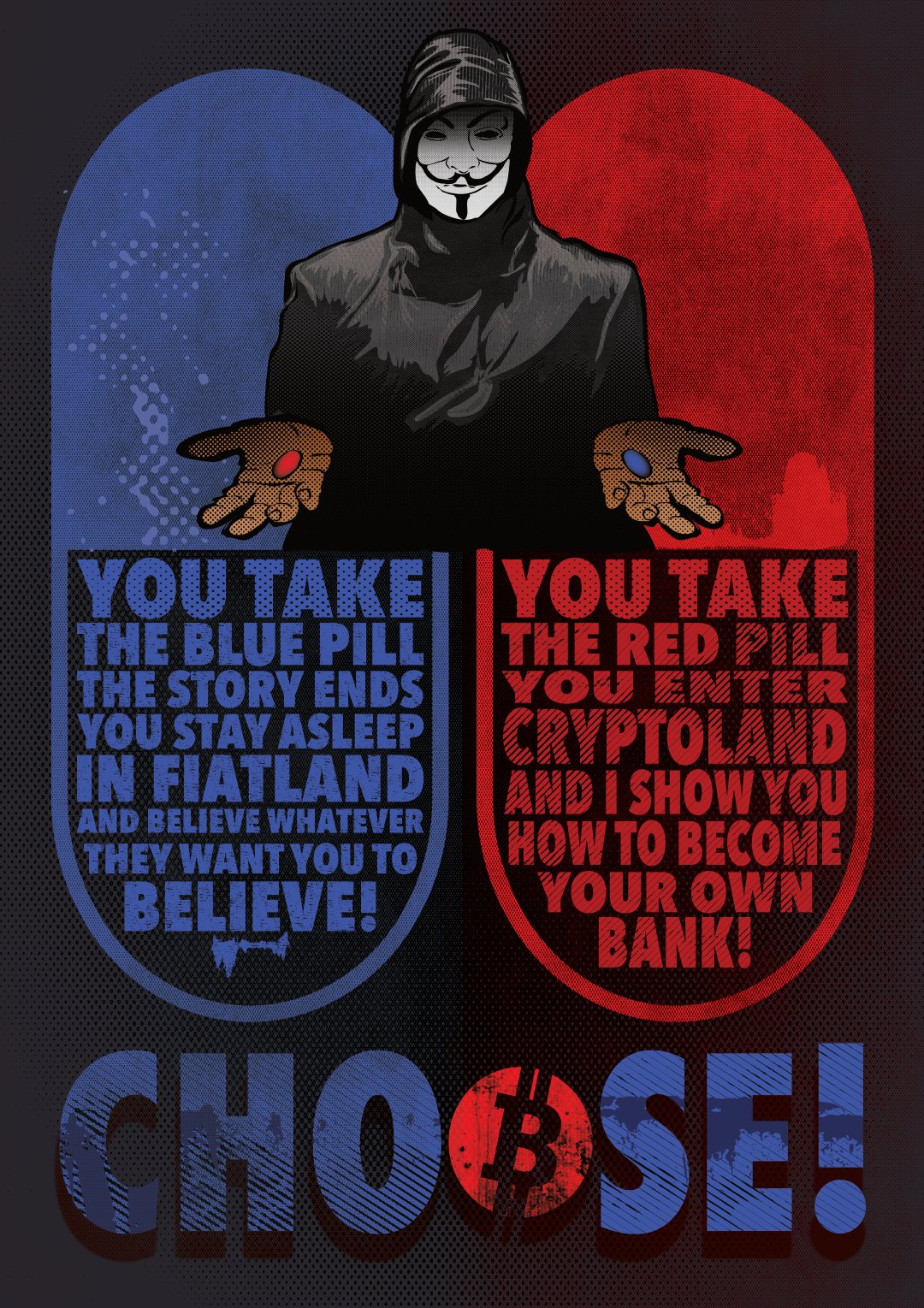 Hello Steemians,
It has been quite a long time since I was here on Steemit, but I also was quite busy with stuff.
One of my goals for the last three months was to create more digital art and stuff and I definitely reached
my goal - to create 21 Bitcoin and crypto designs for my new shop, which you can find here:
https://www.redbubble.com/de/people/primal-cypher/shop?asc=u
This design was my very first design, which I made with an Ipad and Affinity Designer (this prog is really dope!)
It is inspired by the Movie Matrix and where Morpheus lets Neo choose which pill he wants
If you like the design and want to follow me on Twitter you can do it HERE - directs to my Twitter account
Thanks!