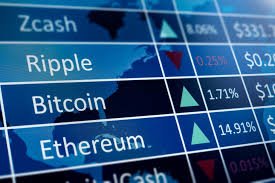 The "Leading Group" of supervision believes that the virtual currency exchange does not have any benefit to the development of technology. Its existence also helps lawbreakers use virtual currency to carry out illegal financial activities, and the existence of the Bitcoin exchange does not seem to have any benefit for the real economy. Therefore, the regulator decided to close it.
Gold Finance - Bitcoin September 11 hearing Bitcoin trading platform greater probability banned, but regulators overlooked some things, I accurately predicted in a row after a series of regulatory trends, originally intended for digital virtual currency market analysis , temporarily come to an end, but several mainstream media broke out consecutively over the weekend. Chinese regulators may intentionally completely ban virtual currency exchanges including Bitcoin, including the very influential Bitcoin China, the currency and the current global OKcion.
Sources are relatively reliable, one is the China Securities Journal and the other is Caixin.com.
The China Securities Journal is affiliated to Xinhua News Agency. Its most important objective is to publicize the party's and the state's policies on economy, finance, and securities.