Hey fellow Steemitons and traders,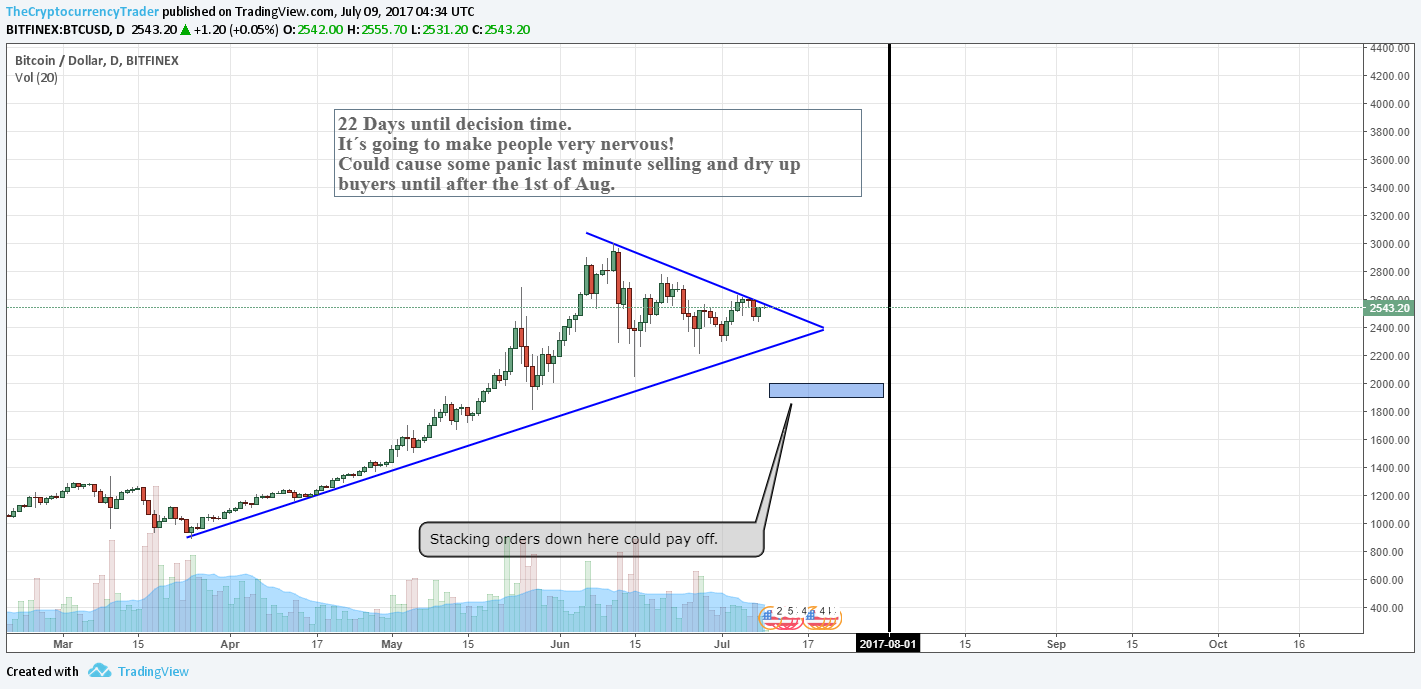 This is turning into quite a squeeze, isn´t it?
I don´t think it´s too hard to see that we are going to see some kind of big move before the 1st of Aug.
Today being Sunday 9th of July leaves us 22 days until D Day, or decision time.
To make sure you don´t miss any of the action, check out this very useful article to the Countdown to Segwit by Aaron van Wirdum.
Which way Bitcoin will move is of course pure speculation, but for me the smart money will be watching this squeeze in cash waiting for the more likely scenario of a dip or leg down to the downside.
I personally have orders stacked at sub 2,000 USD ready to catch any panic.
What are your thought?
Thanks for reading and safe trading!
Ps. to view a larger version of my chart here´s the url:
https://www.tradingview.com/x/ICDwjevy/