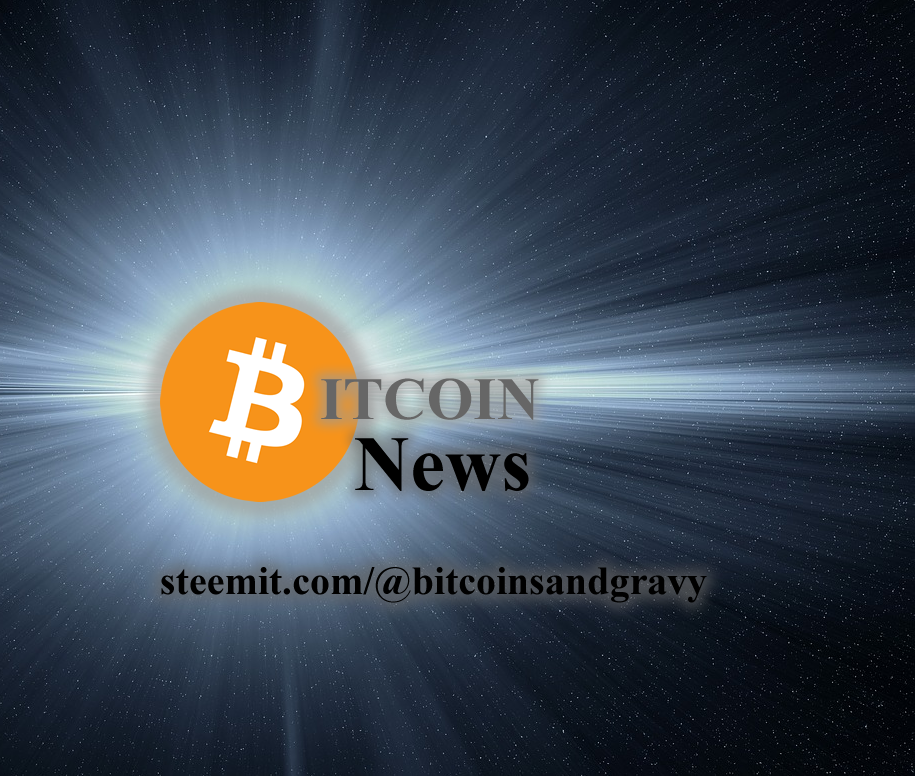 Top Current Bitcoin-Related News Resources
Bitcoin is a "positive story", law enforcement is extremely capable of identifying criminal activities
"...In a recent discussion at the US Senate Banking, Housing and Urban Affairs Committee, Senator Sherrod Campbell Brown spoke about regulatory concerns in the cryptocurrency space wherein he stated that the "bad guys" would always find a way to stay a step ahead of the emerging technologies in the cryptocurrency space. He opined that other countries like North Korea, China, and Russia were always a step ahead in the matter of cyber security..."
Read More : https://ambcrypto.com/bitcoin-btc-is-a-positive-story-law-enforcement-is-extremely-capable-of-identifying-criminal-activities/
Tweet this : https://twitter.com/BitcoinsNGravy/status/1051013357199740934
---
A Bitcoin Rat Is Occupying Wall Street
"...Ten years after the financial crisis of 2008, an artist known as Nelson Saiers has placed his latest artwork across the street from the New York Federal Reserve building in the financial district. The piece is a giant sized and menacing-looking inflatable rat covered in Bitcoin code. The former Wall Street hedge fund manager and mathematician dedicates most of his time these days to his artisan loft where he produces visuals depicting the broken financial system..."
Read more : https://news.bitcoin.com/a-bitcoin-rat-is-occupying-wall-street/
Tweet this : https://twitter.com/TranscriptJunky/status/1051323530007040000
---
Bitcoin is Maturing, Crypto Growth Surprisingly Positive Reveals Study
"...New research published in a renowned scientific journal speculates that the Bitcoin markets are rapidly maturing, which could be positive news for investors. The journal – called Chaos: An Interdisciplinary Journal of Nonlinear Science – highlights some interesting features regarding the rapidly evolving cryptocurrency markets in a report titled "Bitcoin market route to maturity? Evidence from return fluctuations, temporal correlations, and multiscaling effects," and lays out a scientific case for why Bitcoin could be a good investment..."
Read more : https://www.newsbtc.com/2018/10/13/bitcoin-is-maturing-crypto-growth-surprisingly-positive-reveals-study/
Tweet this : https://twitter.com/BitcoinsNGravy/status/1051339253488087041
---
Bitcoin Behaves Similarly To Other Currencies According To New
"...There are several financial and economic experts that blame virtual currencies and blockchain technology. One of them is Nouriel Roubini that has always attacked cryptocurrencies on social media, events and even in the US Senate. Although he is convinced about what he says, there is an advanced statistical analysis that shows that Bitcoin and its market are not different than those related to other fiat currencies..."
Read more : https://bitcoinexchangeguide.com/bitcoin-behaves-similarly-to-other-currencies-according-to-new-ifj-pan-research-suggests/
Tweet this : https://twitter.com/BitcoinsNGravy/status/1051368828825788416
---
Bitcoin Technical Analysis: BREAKOUT
"...Bitcoin had been getting squeezed within a smaller wedge for weeks. It finally made a larger move, crashing below the ascending support. It fell as low as $6,220 before being quickly pushed back above 6,280...a well known area of support (Prices vary on different exchanges. I'm using Bitfinex)..."
Read more : https://steemit.com/cryptocurrency/@workin2005/bitcoin-technical-analysis-breakout
Tweet this : https://twitter.com/BitcoinsNGravy/status/1051324465907290112
Tweet This : https://twitter.com/BitcoinsNGravy/status/1051327202963283968
---
This Update Is Brought To You By :
https://steemit.com/@bitcoinsandgravy
https://twitter.com/BitcoinsNGravy
Support Our Efforts & Gain More Followers/Upvotes Via SteemFollower : https://old.steemfollower.com/?r=15236
---
For more professional, in-depth Bitcoin analysis, be sure to check out the daily video and/or quick price update posts by :
@workin2005
https://twitter.com/workin2005
Be sure to check out daily news on other cryptocurrencies by : @vlemon ( https://twitter.com/VinnieLemon )