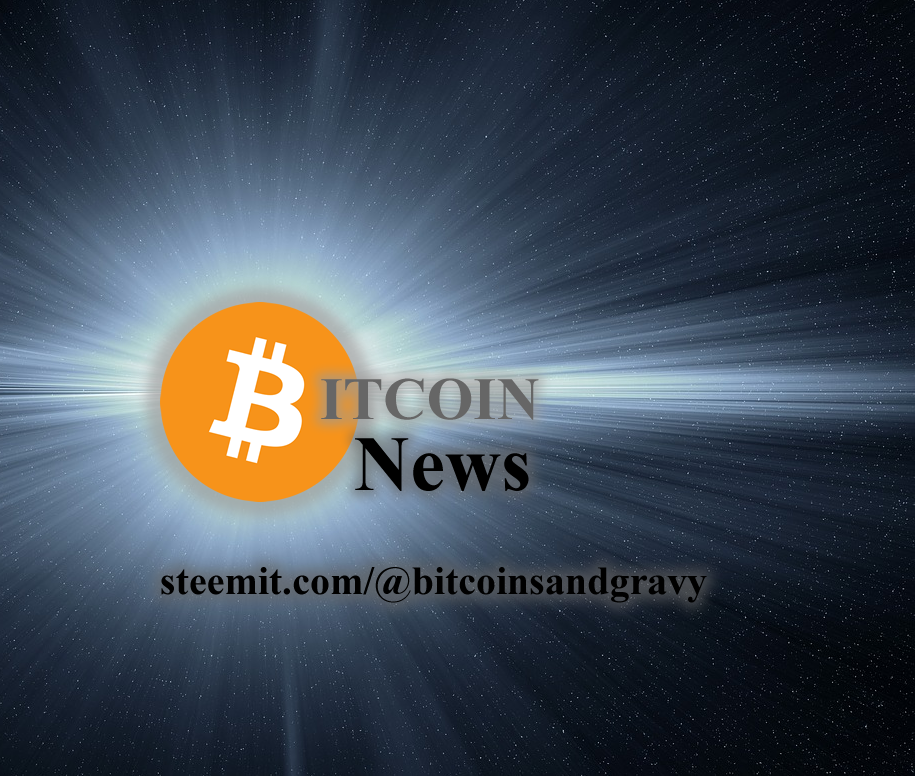 Top Current Bitcoin-Related News Resources
Former Fed Chair Janet Yellen Is Now a Bitcoin Owner
"...She may not be "fan" of bitcoin," but former Federal Reserve chair Janet Yellen now has a small amount of BTC in her possession.
On Monday, Yellen explained why she believes bitcoin is not a useful form of currency during an appearance at the Canada Fintech Forum. The former chairperson of the U.S. central bank has struck critical tones in the past toward cryptocurrency, but elsewhere had said she views blockchain as an "important technology."
A day later, according to an email obtained by CoinDesk, Raz Suprovici, the founder of bitcoin gifting service Biterica, sent Yellen 0.0031642 BTC – or roughly $20 – by way of her University of California Berkeley e-mail address...."
Read More : https://www.coindesk.com/former-fed-chair-janet-yellen-is-now-a-bitcoin-owner/
Tweet this : https://twitter.com/BitcoinsNGravy/status/1058162249989218305
---
Morgan Stanley: Bitcoin is a New Institutional Investment Class
"...There is a rapidly growing interest in bitcoin and other cryptocurrencies among institutional investors while there seems to be lethargy in the number of retail buyers operating within the space.
As such, bitcoin and altcoins now constitute a new institutional investment class since 2017, according to new research from major US bank Morgan Stanley..."
Read more : https://www.ccn.com/morgan-stanley-bitcoin-is-a-new-institutional-investment-class/
Tweet this : https://twitter.com/BitcoinsNGravy/status/1058365236598628352
---
Coinbase to Launch $500M 'Bitcoin' Fund
"...New York-based investment and asset manager Wilshire Phoenix has teamed up with crypto storage solution Coinbase Custody to launch a $500 million institutional fund focused on Bitcoin. Coinbase Custody is a unit of Coinbase, the world's largest cryptocurrency exchange..."
Read more : https://cryptovest.com/news/asset-manager-coinbase-to-launch-500m-bitcoin-fund/
Tweet this : https://twitter.com/BitcoinsNGravy/status/1058566576251723776
---
Bitcoin Gets Exposure To Four Million People As Twitter Ceo Tweets Whitepaper On Its 10Th Birthday
"...Jack Dorsey, the CEO of Twitter, tweeted out the whitepaper of Bitcoin [BTC] on the occasion of its 10th birthday. This not only exposes the technology to his 4 million followers but is also indicative of his approval and involvement in the cryptocurrency space..."
Read more : https://ambcrypto.com/bitcoin-btc-gets-exposure-to-4-million-people-as-twitter-ceo-tweets-whitepaper-on-its-10th-birthday/
Tweet this : https://twitter.com/TranscriptJunky/status/1058579448381890562
---
Bitcoin Technical Analysis: PRICE MOVES AND RETAIL INVESTORS GET WISER
"...When price broke out of the wedge today, it initially dropped to about $6,200 (our buy zone). In the past, retail investors would chase price. When price dropped, they'd typically rush to enter into a short. This would usually cause short orders to stack and longs to drop. Today, we saw the opposite happen. Price dropped, and many retail investors actually closed their shorts. They took profits! We also watched long positions rise as priced dropped...the opposite of what we've seen in the past. This is significant. It's a sign the market is maturing and becoming healthier. Retail investors are no longer falling for the same traps market makers have been setting all year. In other words (as I said in a prior update), we're running out of guppies. Retail investors are waiting for a pull back to enter the market rather than chasing price. The closing of shorts and opening of longs pushed price right back up in a very healthy way..."
Read more : https://steemit.com/cryptocurrency/@workin2005/bitcoin-technical-analysis-price-moves-and-retail-investors-get-wiser
Tweet this : https://twitter.com/BitcoinsNGravy/status/1058348774043475969
Tweet This : https://twitter.com/BitcoinsNGravy/status/1058358440823676929
---
This Update Is Brought To You By :
https://steemit.com/@bitcoinsandgravy
https://twitter.com/BitcoinsNGravy
Support Our Efforts & Gain More Followers/Upvotes Via SteemFollower : https://old.steemfollower.com/?r=15236
---
For more professional, in-depth Bitcoin analysis, be sure to check out the daily video and/or quick price update posts by :
@workin2005
https://twitter.com/workin2005
Be sure to check out daily news on other cryptocurrencies by : @vlemon ( https://twitter.com/VinnieLemon )