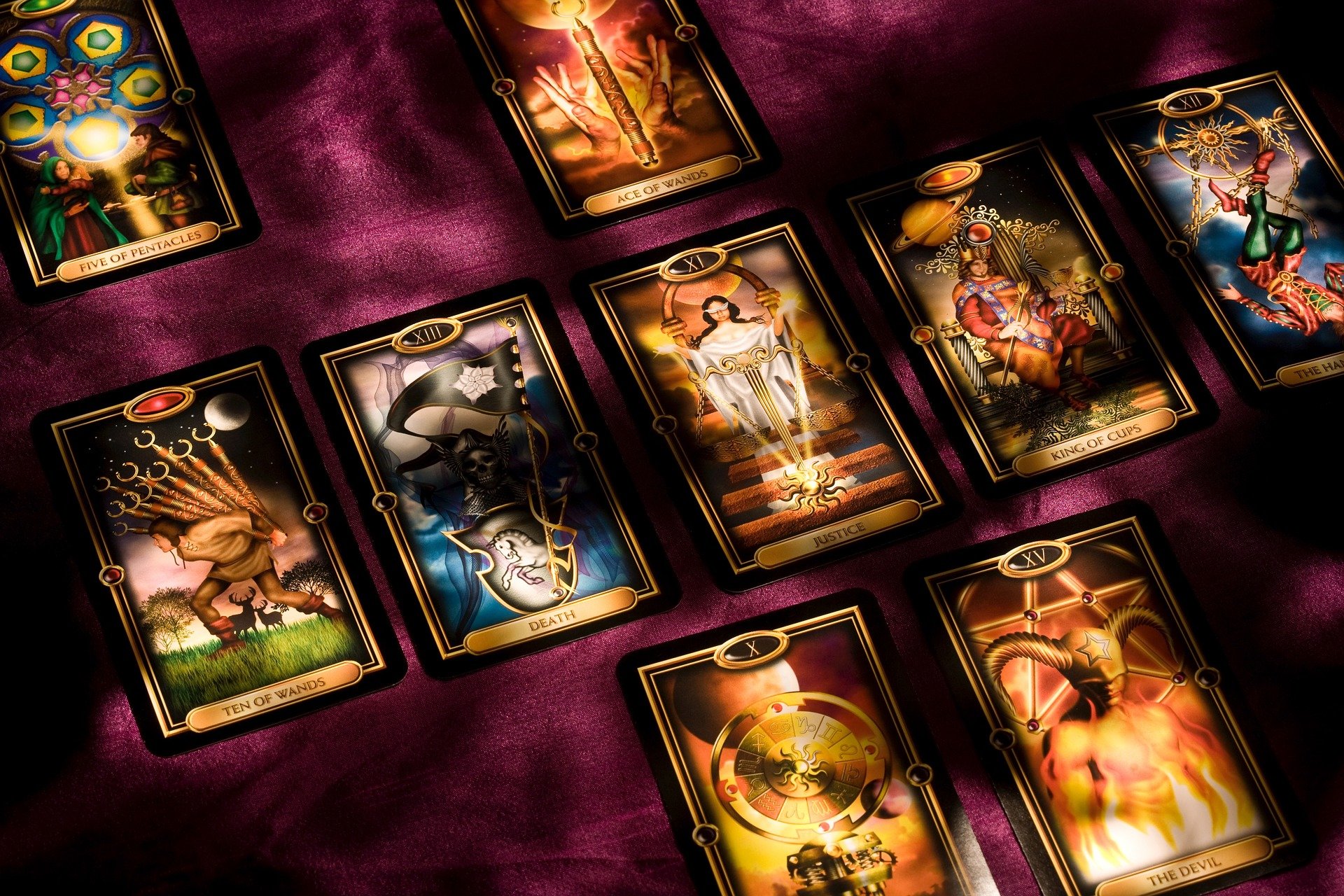 2017 was the best year for the prime cryptocurrency, Bitcoin. By the end of the year, the price of one bitcoin almost touched $20k mark. Investors and almost everyone in the cryptosphere expected the price to rise in 2018 too, but till date, the price has fallen almost 60–70 percent that it was in Dec'17.
At the time of writing this post, the price of bitcoin is $6669.8, as per coinmarketcap. Even with all this happening, there are people who believe that the price of Bitcoin will rise this year and there are valid reasons they say so. Speaking of which, there have been a lot of predictions in the price of Bitcoin for coming years. In this post, you will be having various predictions made by industry experts and the reason behind the predictions.
Without further ado, let's begin the predictions one by one.
#1 Arthur Hayes, CEO of BitMEX
Arthur Hayes, the CEO and co-founder of Seychelles based BitMEX, which is a Bitcoin mercantile exchange platform said that by end of 2018, Bitcoin will reach and may even cross $50k mark, he told CNBC.
In contrast to what he said, Bitcoin price has been fluctuating by a significant percentage. If you are not already aware, the 2017 year end was really amazing for Bitcoin investors. The prime cryptocurrency almost touched $20k mark but 2018 saw drastic fall in the Bitcoin price.
With the current Bitcoin price, imagining $50k mark this year is nothing less than a fairy tale for many.
But Haye's predictions are not even close to reality. However considering his expertise in the industry, though helplessly you gotta believe it. Though the price of Bitcoin has been in a doldrum state since the beginning of this year, Haye's is unmoved by it saying that it's his job to make predictions whether or not it come true.
Haye's is known for being a risk taker and volatility trader, as he makes money from the volatile nature of Bitcoin. If it goes up if it goes down if you have Bill Gates calling it a fraud … Short it, I don't care. If you think it's going to be $1 million in a few months, great, buy it. I still don't care. We just match trades," says Hayes.
BitMEX, which is a dominant exchange in Asia has some of the most exciting and advanced features that you should expect in a world-class exchange platform.
There's a reason why BitMEX dominates Asia for its business. The cultural difference between the east and Asia gives a head start for Asian countries. Though, major markets like India have banned cryptocurrency until a legitimate solution of regulating it is out.
"I think Asia dominates crypto because they're very used to trading digital assets," says Hayes. Considering the South Korean culture of trading virtual goods in video games. South Korea has adopted this culture of cryptocurrency with open hands and is changing its economy for good.
One thing that's phenomenal about South Korea is that the individuals drive more volume than institutions. This shows how deep-rooted the cryptocurrency culture has gone to South Korea.
"There's really not too much institutional presence right now in crypto. It is a retail phenomenon," Hayes says to CNBC
Furthermore, Hayes thinks that the institutional bodies that were neglected so far are gaining the pace towards being an influential position in the South Korean market. A good news for BitMEX, that traditional banks from the west, Goldman Sachs and NYSE are also jumping in. Targeting Asian market, it will be seeking support from BitMEX, for which the company is ready with the relevant APIs.
The Consensus2018 was a special one for Arthur, as seen in his tweet. The famous crypto Lamborghini was his ride to midtown Manhattan. That being said, if Haley's predictions actually come true, we wouldn't be surprised to see more Lamborghinis on the streets.
#2 John McAfee
By referring to them as 'Bulls' of the industry, internet security expert McAfee predicts that the more and more institutional investors will be involved which will gradually but surely increase the price of Bitcoin. "Institutional investors are preparing to enter the cryptocurrency market with a vengeance. They are generally long-term investors and will be pumping billions into the market. Expect the top ten coins to go through the roof fairly quickly. The bulk of altcoins will soon follow." McAfee says in his tweet.
McAfee was referring to multiple sources with his tweet and by institutional investors, he meant giants of the industry like Goldman Sachs. Reports have it saying that Goldman Sachs is planning to get into developing Bitcoin trading platform.
Furthermore, the US-based cryptocurrency trading giant, Coinbase has also got into this league of institutional investors. Coinbase is behind the big money players like crypto hedge funds. As part of the execution, Coinbase plans to add crypto custodian service and other relevant tools that will be packaged under Coinbase Prime. Not only this, Coinbase has also got into the banking league as they discuss with regulators about the banking license.
However, McAfee seems to be too optimistic about the prices that Bitcoin will touch or cross. In a tweet regarding the Bitcoin bullish prediction, McAfee said that price will rise up to $1 million by end of 2020.
#3 Study by Warwick Business school
According to the latest study by Warwick Business school, 'Mood of investors determine the value of Cryptocurrencies" and not much by the economic factors. Daniele Bianchi, who's assistant professor of finance, has studied 14 cryptocurrencies and the price pattern of those 14 cryptocurrencies has the essence of the ROI of investors. Furthermore, their emotions of seeing the rise and fall of price have also played a major role in the price of those cryptocurrencies. The research paper is accessible for further details, you can find it here.
To explain this behavior, the author says that the cryptocurrencies are beyond governmental or financial regulatory bodies. Therefore, investors see this as buying equity from high profile firms rather than a normal currency.
"The study shows limited similarities between bitcoin and gold. At the same time, because of the high volatility of the prices of the biggest cryptocurrencies, they can hardly be seen as a reliable savings instrument," notes Bianchi.
#4 John Rainey, CFO-PayPal
PayPal, being the global leader in payment solution is very cautious about indulging in the cryptosphere. However, John Rainey, Chief Financial Officer of PayPal, says that if the cryptosphere is not what critics say it is, the company is likely to welcome and support it with open arms.
Furthermore, the high fluctuations of the price of various cryptocurrencies in the market are the only concern he has. These fluctuations would bring a threats PayPal itself.
"If you're a merchant and you have, let's say, a 10 percent margin on a product that you sell and you accept bitcoin, for example, and the very next day it moves 15 percent, you're now underwater on that transaction,". You could have something that appeals to consumers, but if merchants don't accept it, it's of little value. Right now, we don't see a lot of interest from our merchants. But if it's something that stabilizes in the future and is a better currency, then we'll certainly support that," Paypal CFO told CNBC in an interview.
Although PayPal is hesitant letting cryptocurrencies enter its ecosystem, it seems the company doesn't actually mean it. PayPal has filed a patent in order to expand its exposure to the cryptosphere. In March this year, reports came out with the evidence that PayPal has filed a patent with the US Patent and Trademark Office. The patent is for an 'expedited virtual currency transaction system'. That being said, the company had also filed a crypto-related patent in 2016 that would be accepting bitcoin, litecoin, and Dogecoin.
#5 Thomas Lee, Co-Founder of Fundstrat
Thomas Lee came up with an analysis done by Fundstrat Global, a firm that the co-founder of. The analysis was based on the ratio of Bitcoin price to mining break-even cost. According to Wall Street Strategists, the mining breakeven point for bitcoin is a little over $8000. Furthermore, Fundstrat finds this ratio as a crucial support level for the Bitcoin Price. The reason behind this, as seen by the company is that miners sell Bitcoin when prices are high and buy when the prices are low. Additionally, the miners are considered to be the biggest sellers of bitcoin as they gain bitcoins as an incentive. So the miners help keep the price above the breakeven point as they are more likely to hold and not sell whenever the price approaches those points.
The analysis also stated that the improved equipments in the future will be energy-efficient and consume less electricity hence reducing the mining cost. Which further means, more miners will function and the hash rate will eventually increase. That being said, it's needless to say that higher the hash rate higher is the price.
The analysis and their calculations in it lead them to predict the future price of Bitcoin. In their analysis, the price was predicted anywhere between $20,000 and $64,000 by the end of 2019.
#6 Tim Draper, Founder of DFJ & Draper University
One of the most significant and ambitious Bitcoin bullish predictions came from billionaire investor Tim Draper, who made his fortune by investing in internet giants like Twitter and Skype. As evidence, he predicted in 2014 that price of bitcoin would rise anywhere between $300 and $10,000.
"I'm thinking $250,000 a bitcoin by 2022, in California. Believe it, it's going to happen. They're going to think you're crazy but believe it, it's happening, it's going to be awesome." Tim said addressing the crowd outside Draper University.
Few more notable predictions came out which made the news.
Rodrigo Marques, CEO Atlas Quantum: "Bitcoin deflationary characteristics are an indication that in the long run, the market is bullish. We believe the price could be set to go up and have the potential to reach December 2017 levels again."
Olga Feldmeier, CEO of Fintech firm Smart Valor: "I believe that we will see a comeback to the height achieved at the end of 2017 this year," Mr. Feldmeier said. "Over the next two years, I still predict we could see it reach a value of $100,000."
Max Keiser, host of Russia Today: In his tweet, he predicts the price of Bitcoin to touch $28k by the end of 2018.
Alistair Milne, British Investor: "Bitcoin will likely hit $35,000-$60,000 by the next bitcoin reward halving, which is set to take place in 2020." he said.
Anthony Pompliano, Investor: He predicts that Bitcoin is likely to hit $50k mark by end of 2018. He said in an interview with Bloomberg.
Daniel Godhino, a Financial Advisor: "People who call Bitcoin a bubble are traditional, close-minded oldies who probably will not live past the next 10–20 years. The challenge was initially cross $1000, I think it will only be upwards from here. Looking back at history, we will be doing this same conversation when Bitcoin hits a peak of $100K and then probably retracing back to $50K and people crying that Bitcoin is a bubble"
John Pfeffer, Institutional investor: John predicts the price of Bitcoin to hit the $75k mark by this year end.
Kay-van Petersen, an analyst at Saxo Bank: Being an analyst, he has made a price prediction of bitcoin to hit $100k within this year. Trust analysts, they're data-driven.
Brian Kelly, a trader on CNBC show, Fast Money: Brian is a trader and knows details of the market and can sense the fluctuations before it comes. He has predicted the price of Bitcoin will touch $250k by 2022.
Final thoughts on bullish predictions for bitcoin
We don't care if these predictions are mere assumptions or they're going to come true. One this is for sure, Cryptocurrency is here to stay. However, considering the predictions, it's evident that the future market is not going to be the same.
There will be tremendous fluctuations and newcomers populating or contaminating the market, be it in terms of cryptocurrencies or exchanges. If you closely look at all the predictions, the majority of them are for this year-end. Considering the current price of Bitcoin and the 7th month of the year knocking our doors, it's hard to digest that it would even gain Dec'17 price range.
But you never know. The time taken to reach $14k down is same as the time remaining to regain it. To make it even more indigestible, the price might even reach $50k or $75k or beyond. The future has it ready, it's just that we have to wait for it to come.
What do you think of these predictions? Are you a believer in Bitcoin? We believe that Bitcoin would reach a minimum of $20k mark within this year. What are your predictions?
Let us know in the comment section below. If you find this article interesting, share this with your crypto-enthusiast friends too.
Originally posted: http://bitfolio.org/ [Bitfolio]