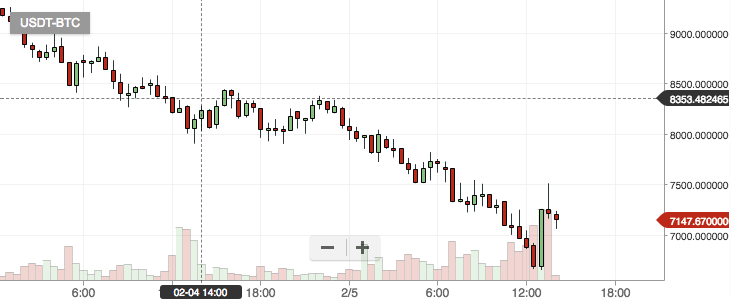 It is looking like we have hit the bottom with Bitcoin hitting about $6600 USD.. Atleast I hope so!
Technical analysis rsi has finally hit oversold. From prior experience this is what we have had to wait for. You can see the significant bounce around $6600 USD.
Here is to wishful thinking, that we begin an uptrend. I'm not expecting a rocket ship but some upward steady growth would satisfy. Right now might be a good time to pick up some large cap discounted coins.
Have we hit bottom? Tell me what your thoughts are!
If you like this content make sure to upvote, resteem, and follow me!
Have a great day, and Steem on.