I'm expecting a continuation of BCH's recent performance against BTC. What do you reckon?
As you can see, it's already begun.
Purple line is my prediction but who knows?!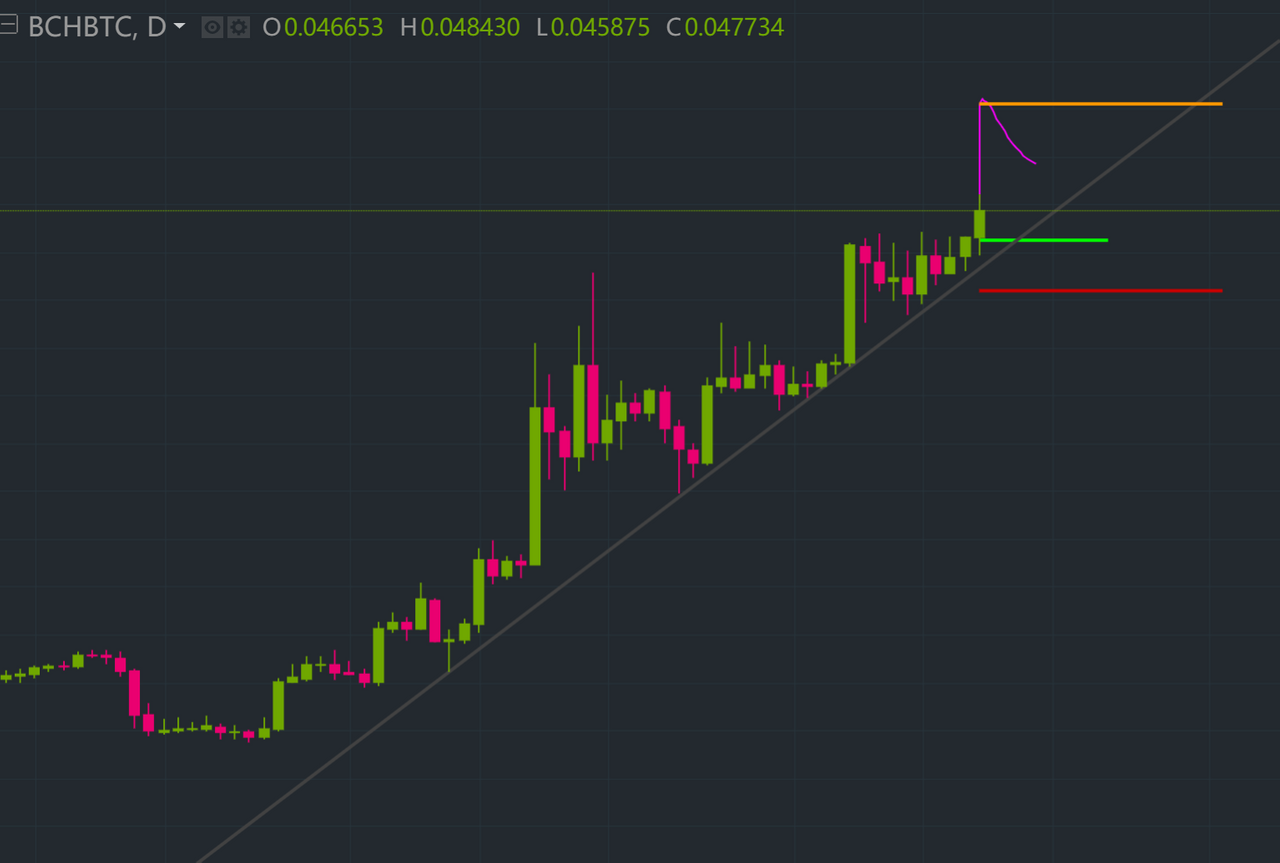 ---
DISCLAIMER:
This article is for entertainment purposes only, and does not constitute financial advice. Trading in cryptocurrency is extremely risky, and better left to crazy people.