Paxful Bitcoin Escrow
Paxful is a ver popular bitcoin related website. For those who dont know what it is, i will explain.
Paxful allows you to buy and sell bitcoin for a variety of items and/or goods. Some examples are:
Paypal
Amazon gift cards
Walmart gift cards
Bank transfers
Cash deposits
These are just a few of the offers that you can buy or sell bitcoin to/from. Paxful is known for its wide variety of different ways to buy or sell btc.
---
Trust System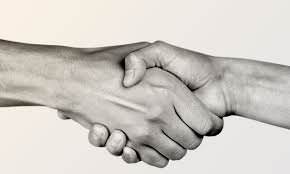 Paxful has a very effective trust system that allows buyers and sellers to determine if the user is trustworthy or not. To help users gain trust, thry have these measures in place:
Reputation System
Bitcoin Escrow
---
Reputation System
The repuataion system is based on feedback from sellers and/or buyers who have dealt with that user. Following a trade, both parties will he prompted to leave feedback for eachother. This allows new users to view past trade feedback of a user before opening a trade with them.
---
Bitcoin Escrow
The Escrow system in place means that when you are selling or buying bitcoins, they are sent to an alternate account that doesnt release them until both parties agree. If there is a problem with the trade, you can dispute and have a staff member intervene. This means that nobody can just run off with your bitcoin leaving you with nothing.
I personally have used paxful on many occasions to both buy and sell bitcoin.
---
Thanks for reading! I hope you enjoyed this review. Please take the time to comment and upvote if you liked this. Please consider following if you are interested in seeing similar content!