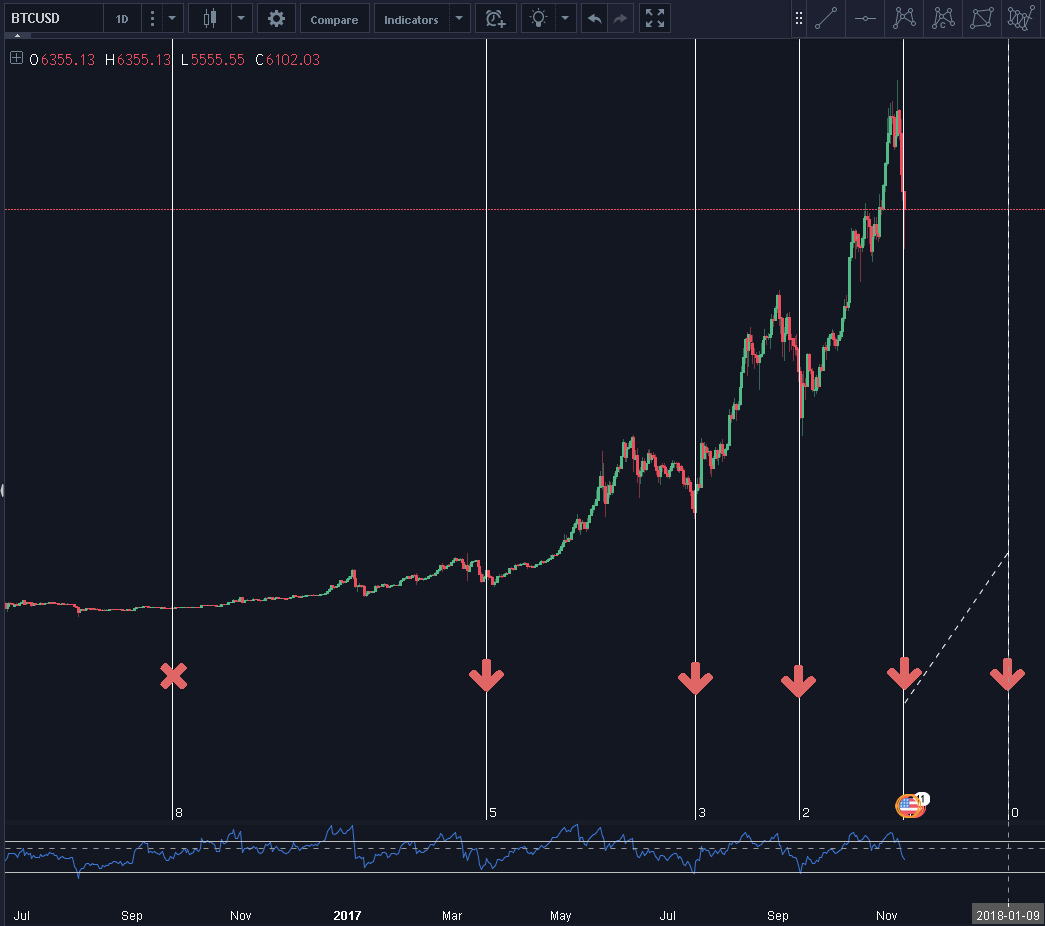 Looking at the BTCUSD is one of the most beautiful things for anyone with a Fibonacci Retracement Tool
I was surprised to note when looking at the chart that downtrends were happening more and more frequently, and seemingly with a pattern. I decided to draw with the time Fibonacci tool, and it suggests the next drop to be Jan 9th, as in the lower right
Forget the Dips, let's look at the growth!
The growth is another sight to behold. All credit goes to @chrisschultheis (he has some fantastic analysis btw) who showed me awhile ago that the chart follows the Fibonacci Retracement in growth.
Without going into too much detail, we're around $50 off each, with the max being $80 and minimum being $14. I could surely be more precise putting the retracements in, but you get the picture.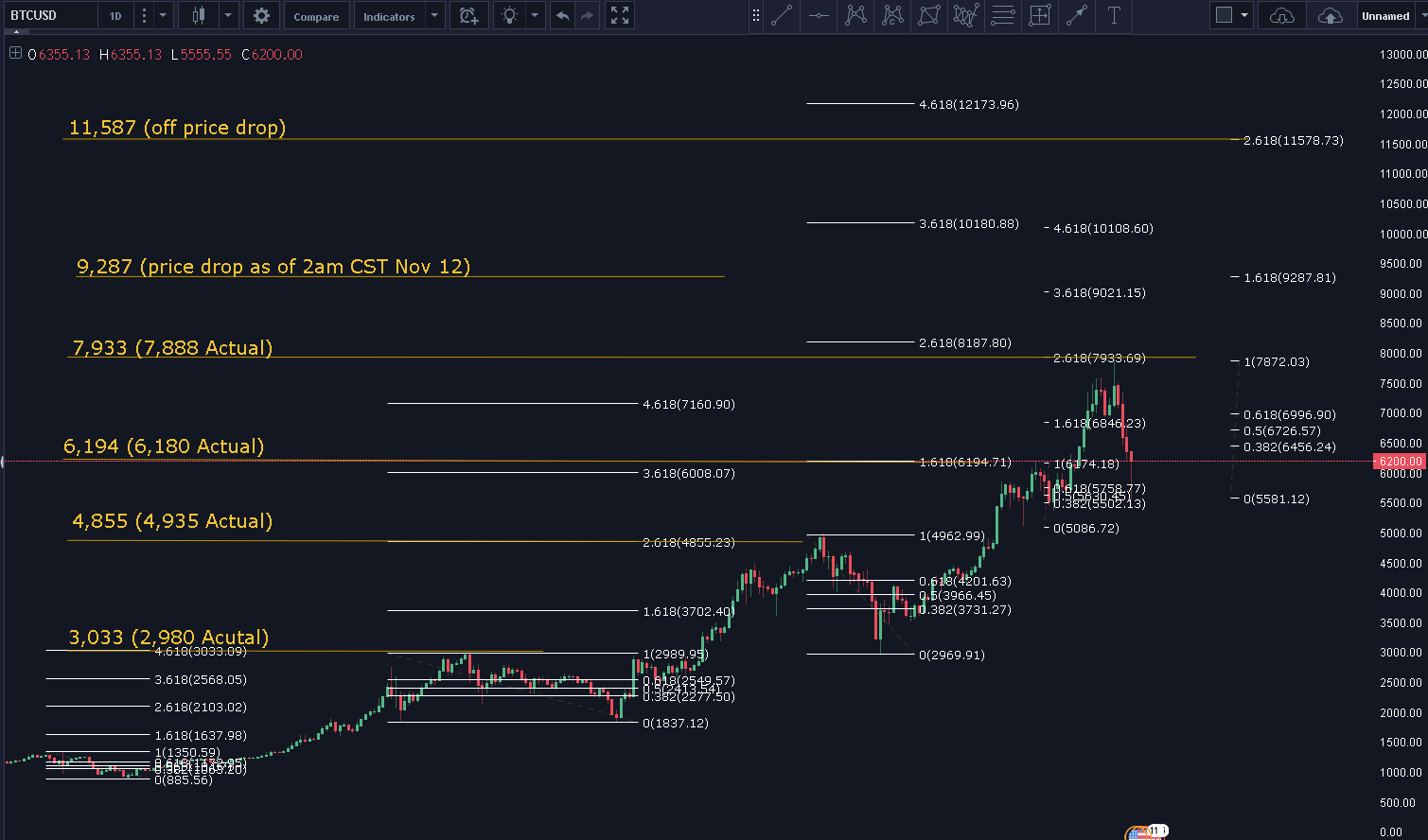 Note: if the price does not drop further than $5555.55, then the 2 retracement levels (9,287 & 11,587) are still good. This is not finacial advice, this is entertainment. :)