Dec 20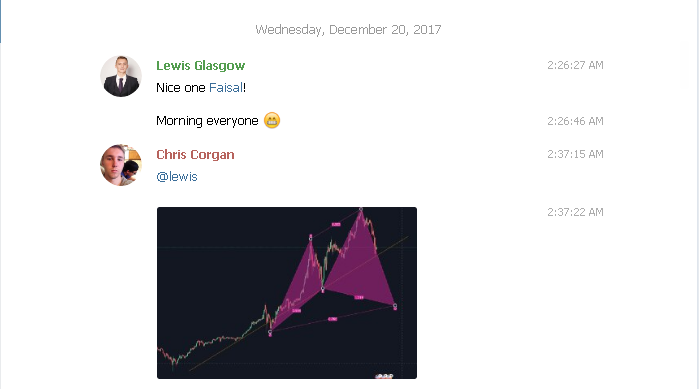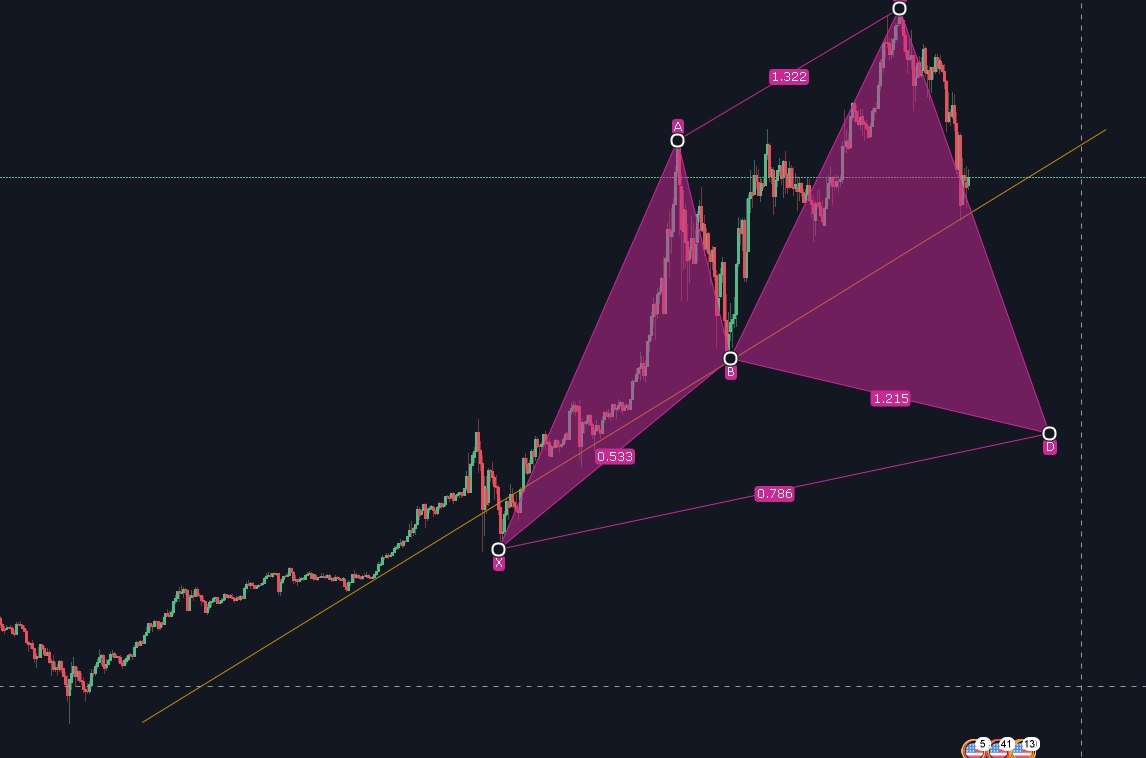 Spent some time analyzing the charts, looking for patterns. I found a Cypher (Measurements for a cypher below) in BTCUSDT. Usually at this point, you can find a pattern, but it doesn't complete - by that I mean move down to D point, meaning you can enter the trade - so at this point it's a waiting game.
Cypher Measurements
A = .382 - .618
B = 1.272 -1.414
X to D = .786
Dec 22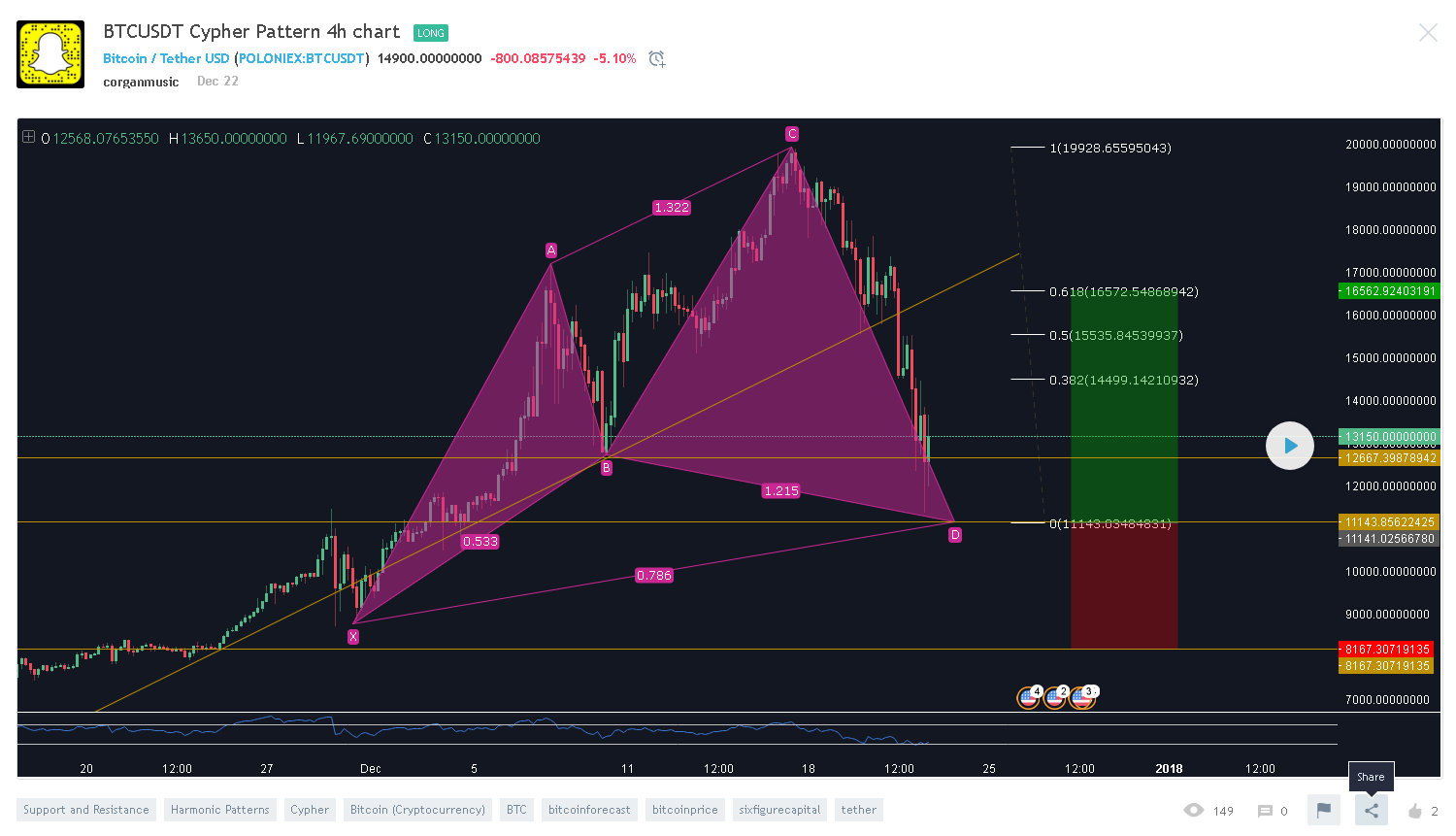 2 days later, Bitcoin price drops, and lands right on D point, And I post on my TradingView the outline of the trade, along with the take profit, and stop loss. This is where I make sure all of my measurements are perfectly on the wicks, and look great to show off to the world.
In most cases, price will pass a bit below D point, and then we'll enter the trade. It's important to see D as PRZ (potential reversal zone, keyword ZONE). The candlesticks weren't a perfect indicator of reversal, so we can look for it to hit again...!
Sat, Dec 23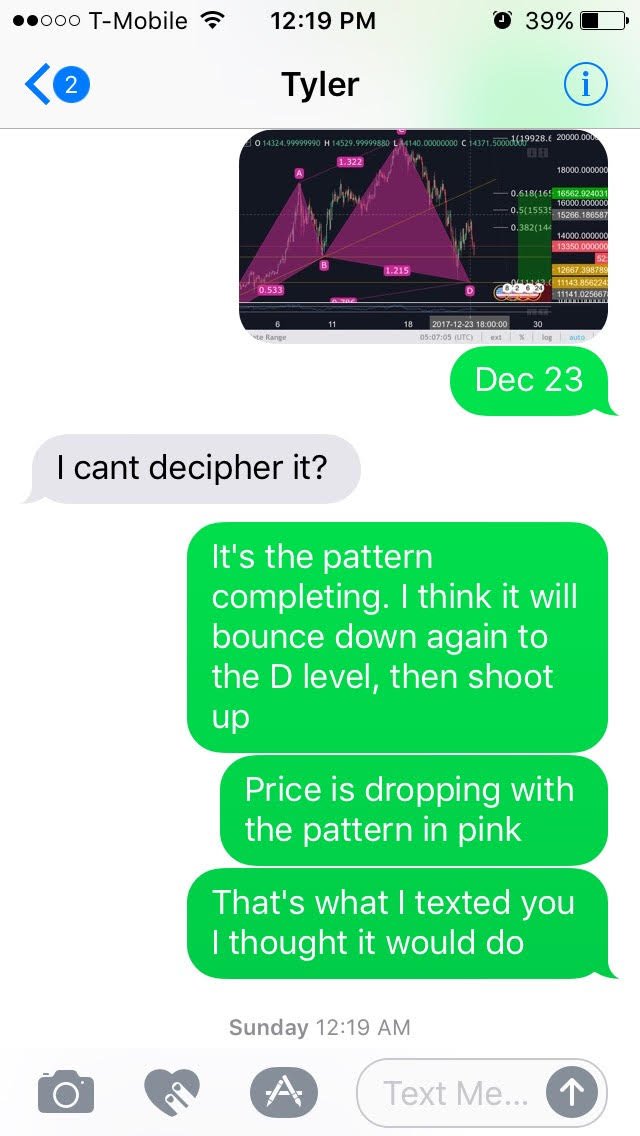 Bitcoin makes a bump up, hits Take Profit 1 @ .382, then looking at the long red candlesticks, showing a powerful move to the downside, just as I had predicted
The drop ends with a Doji candle forming showing that it has a good chance of reversing to the upside.
Dec 27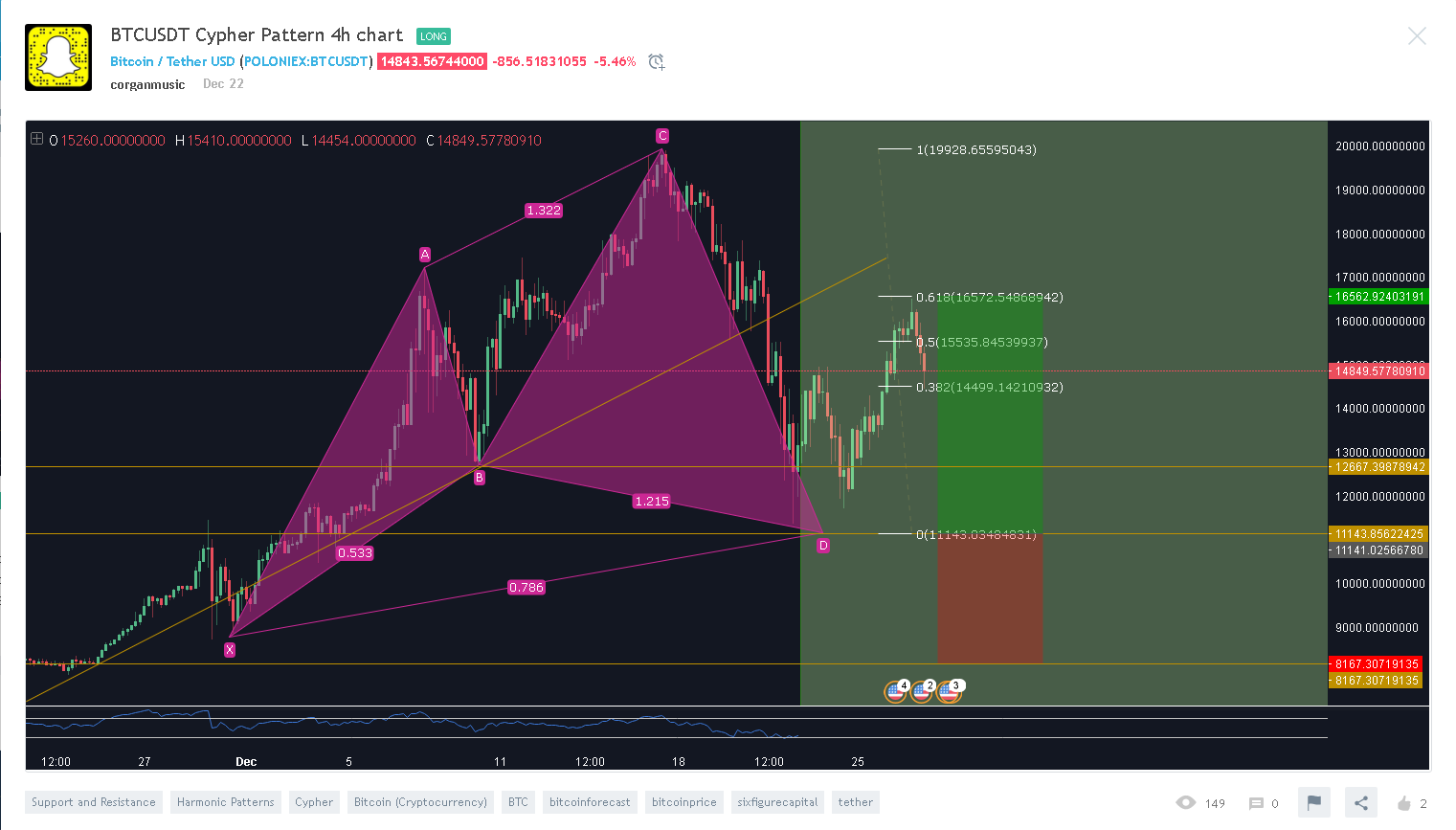 Hits Take Profit 2!
Summary
Not all trades work out this good, but with a sound strategy, and proper risk management you can forecast what price will do with surprising accuracy. This trade was one that hit dead on - I couldn't have been happier about it. :)