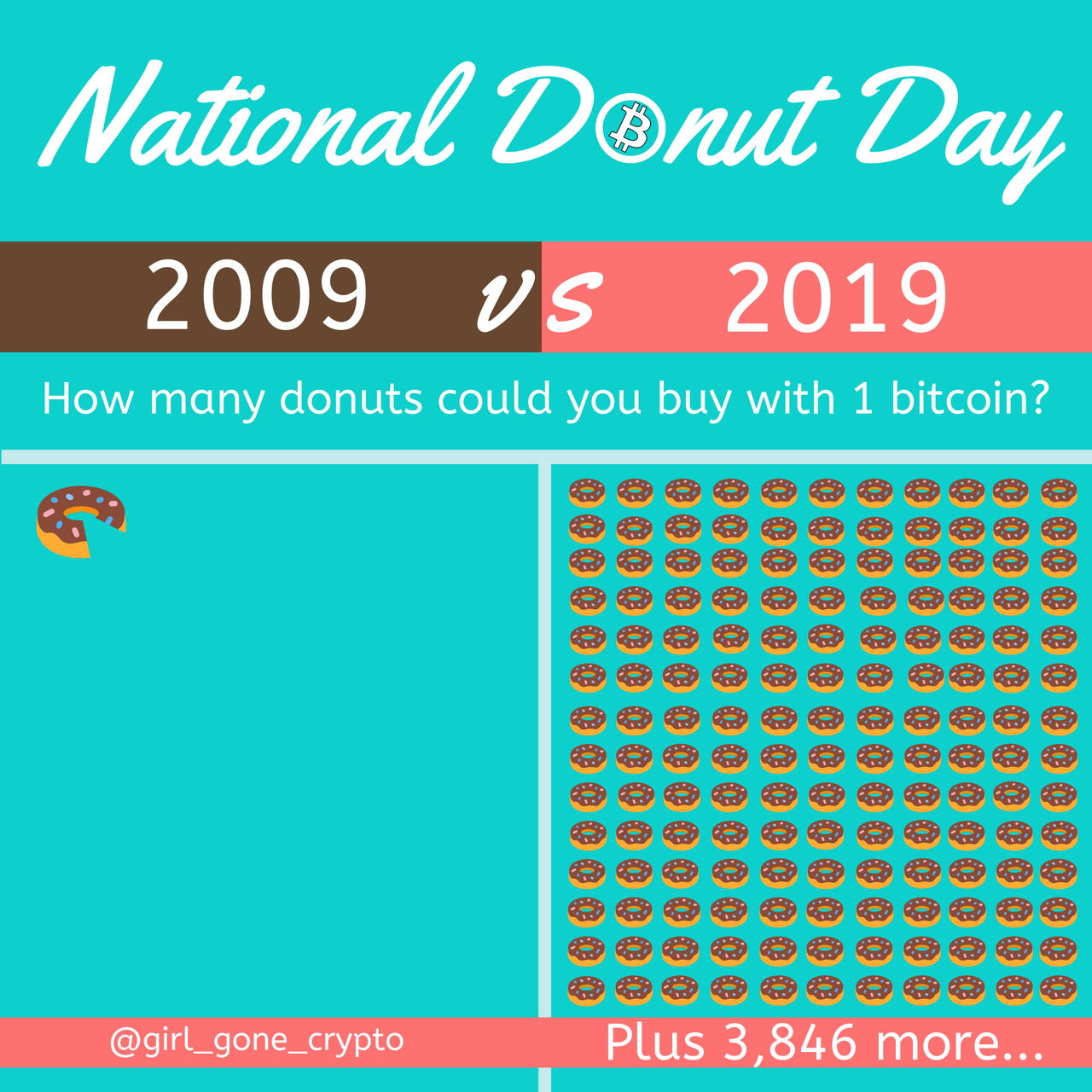 Hi Friends!
I had a LOT of fun designing this graphic today in celebration of National Donut Day. Thought you guys might get a kick out of it. 😆
A lot has changed in 10 years... so imagine how many donuts we'd be able to buy in 2029! I'm no graphic designer, but I'm slowly improving my skills - one meticulously placed mini donut graphic at a time. 🍩
Enjoy and feel free to share! Especially if done while consuming some tasty deep fried dough.
Surprisingly (because I love all things sugar), donuts aren't my favorite. That being said - I offered to take my youngest brother out for donuts today to celebrate him being on summer break. School finished up yesterday for him!
Cheers and I hope you are all able to enjoy a tasty treat today.
XO, Lea
Posted using Partiko iOS