Arbitraging is an investment platform where they have an arbitrage bot across different exchanges that trades for profit. Arbitrage trading is basically buying Coin A on Exchange X and selling the same coin at Exchange Y considering the buy order on Exchange Y is higher than Exchange X. So, you aim to buy the same coin at the cheapest exchange and send it the exchange that has the highest buy order. Arbitraging.co (ARB) does this for you. 
ARB platform has been around since November, 2017 and ARB has a couple things unique to them that makes me stop from screaming BITCONNEEEEEECCCTTT!!!
The development team is out there showing their faces
There is NO LOCK on your capital investment! Yes, you can withdrawal whenever you want!
Because they are about to release Mbot (description down below)
These 2 reasons are the biggest reasons why I believe ARB is not a ponzi scheme and why I felt comfortable investing. 
What Your Dashboard Would Look Like?
This is the dashboard showing your active investment, daily earnings, and a graph that shows the past 30 day returns. ARB lets you have the total control of your funds. So, if you decide to take your profits and your initial investment, you can simply click Transfer Active to Wallet( STOP ABOT) and withdrawal your whole investment plus the profit without a penalty.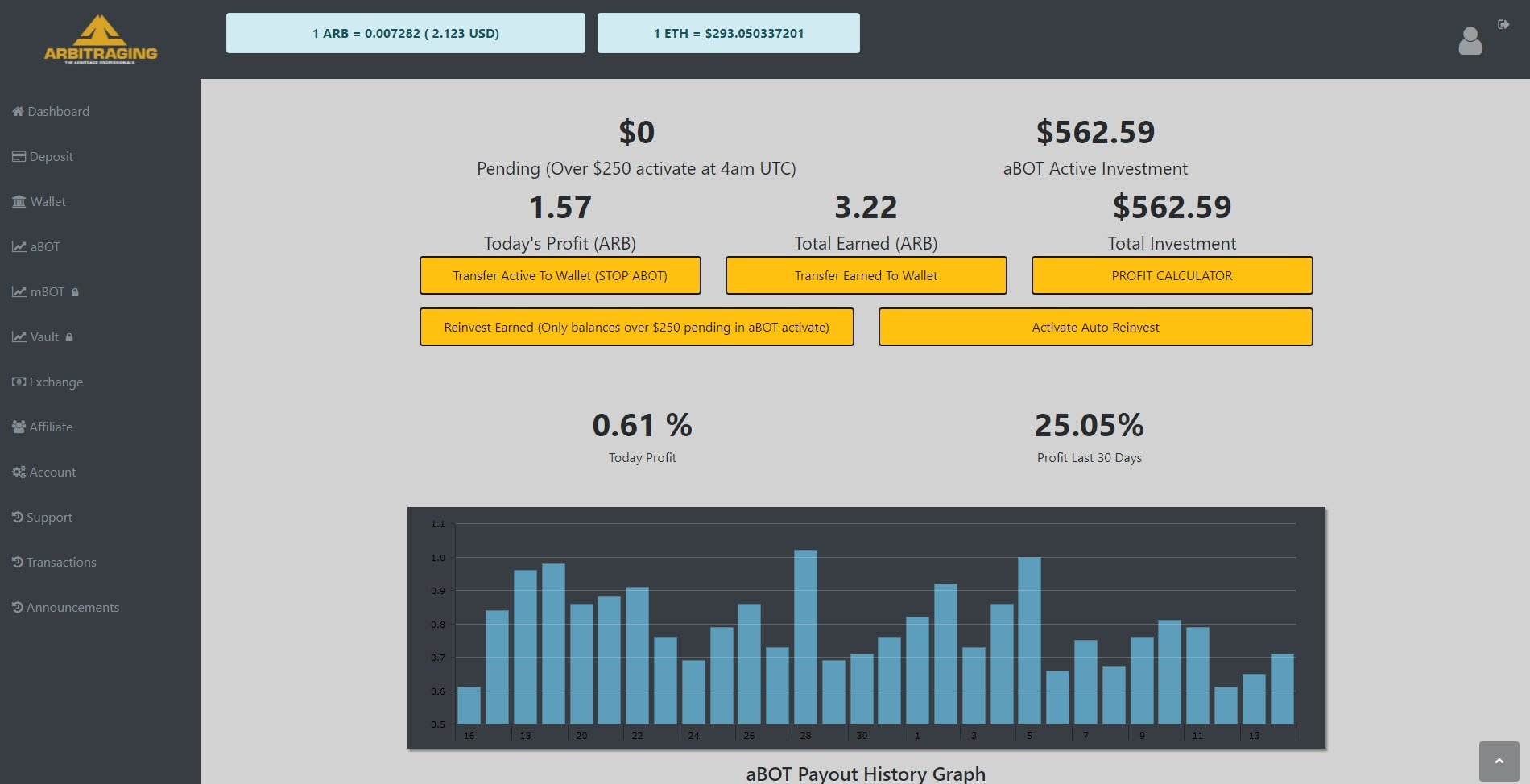 What is Abot?
Abot is currently the only investment option. That is an automated bot that performs arbitrage trading for you and pay out 0.7% to 1% daily. 
What is Mbot?
Mbot is under development still however, there has been many people who were allowed special access to try out. It is a manual arbitraging bot that shows you the price differences across all exchanges. It will require you to  have an account and get your API keys as well as having funds in them. Once you have all that done, then only with a simple click you can buy and sell the profitable coins between exchanges through ARB platform. Mbot allows you to keep your coins in your account on desired exchange and not having to send them any platform to make profit. You at all times keep control of your coins. This is a big driver for me because if they release Mbot, it proves that they have a working product and a bot that actually trades.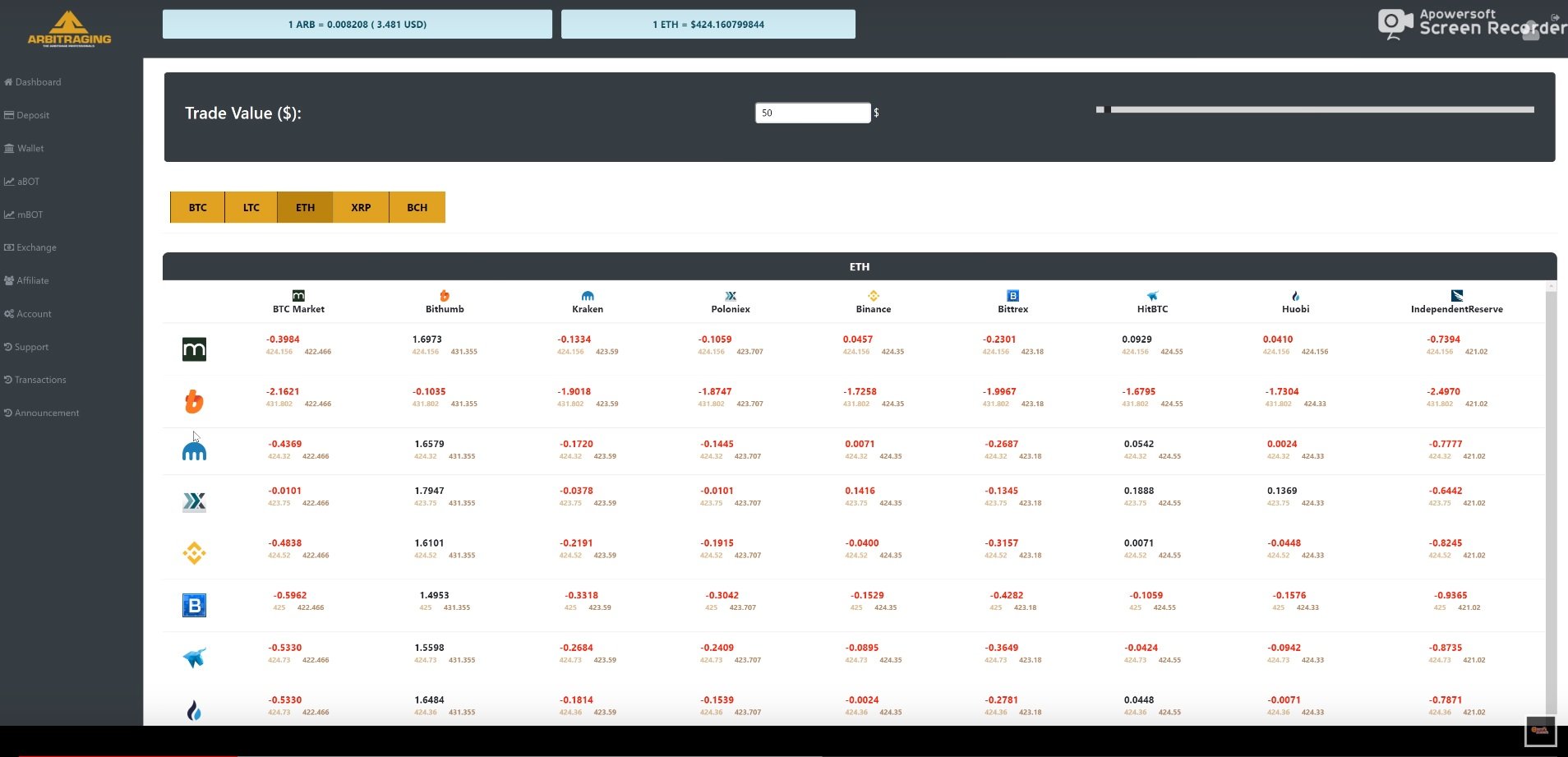 Built-In Exchange
They have a full built-in working exchange where you can buy and sell your ARB tokens for ETH and withdraw your coins.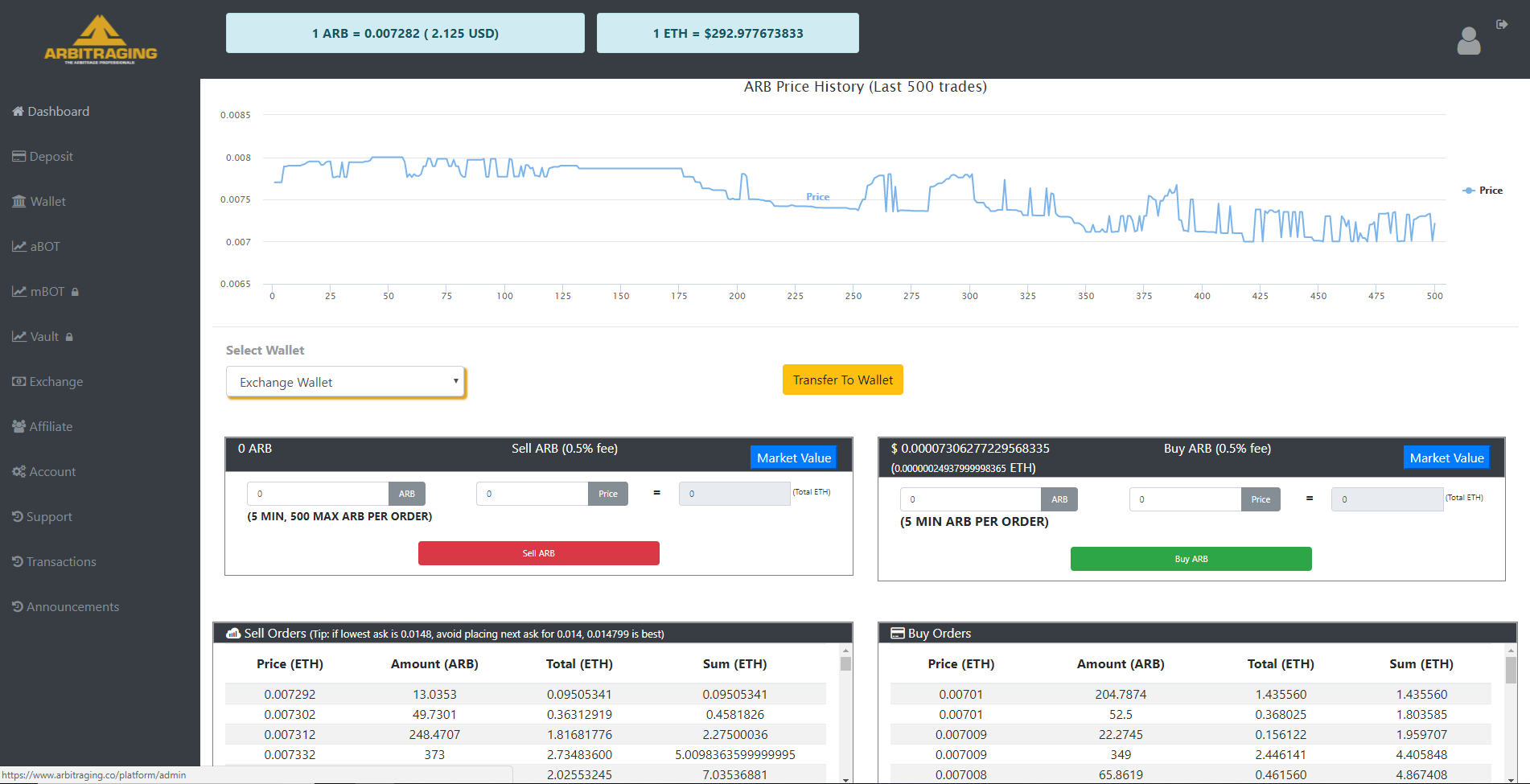 Meet the Team 
At this day and age, transparency is very important. Most of the ICOs have a Team page where its just bunch of names with Anime Profile Pictures and no link to any real social media or a person. We have seen the same thing with Bitconnect, Davor, USATECH, they all claimed that they value their privacy and so on. ARB team has their faces out on their page, the CEO, David has numerous YouTube interviews with well-known YouTubers. David even invited a couple of the YouTubers to his own home stay in Texas. A scammer at this day and age would not do that!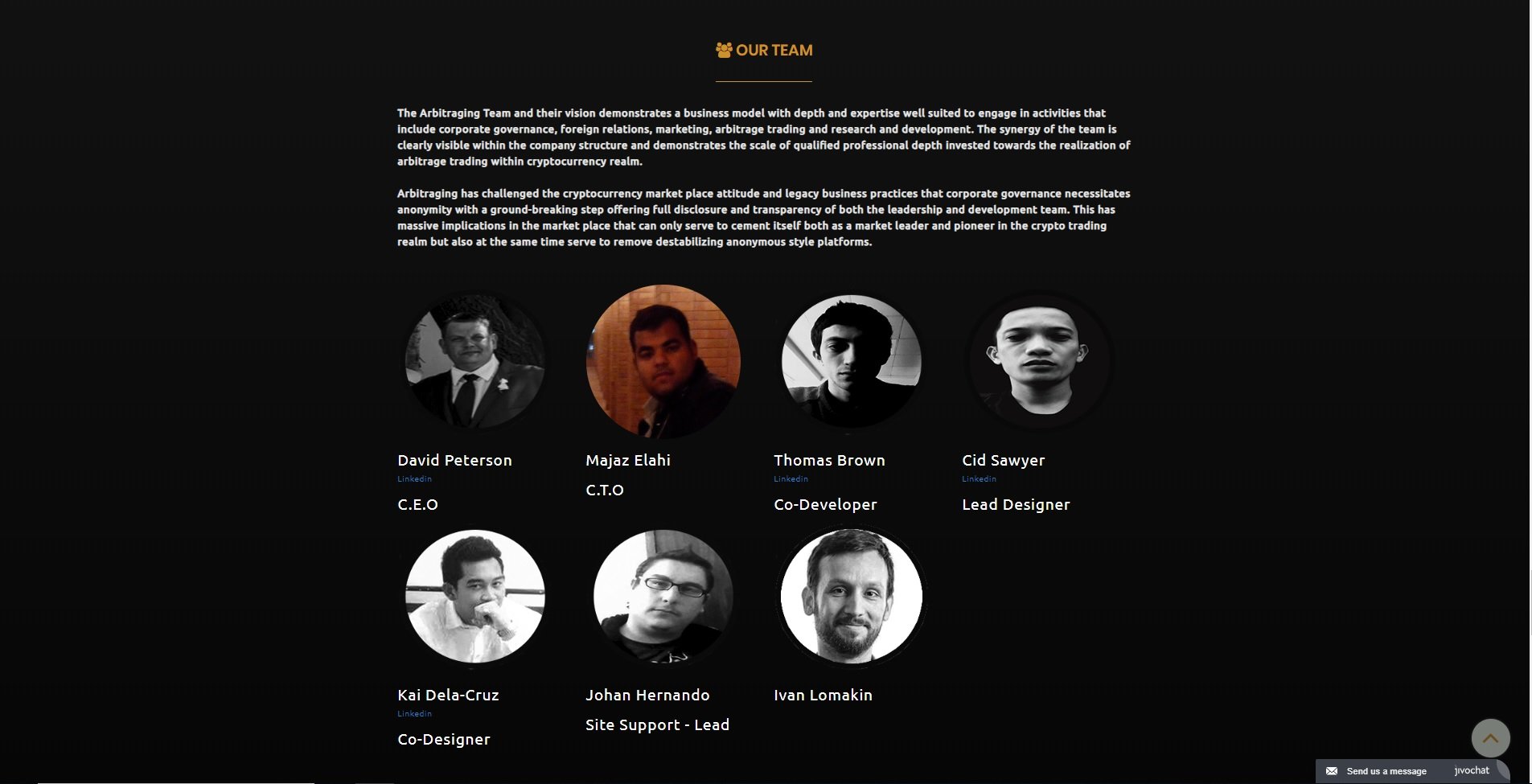 My Overall View
ARB has gained my trust because how transparent they have been. The fact that there is no capital lock on your initial investment and they let you withdraw even after 1-2 days is make me believe that they do not new investment to pay to old investors. Technically, you can get in and in 5 days do 5% profit and get out without any loss or penalty. The team is out there showing themselves rather than hiding. They have a great, active community with over 8,000 people on Telegram. Their admins and support has been extremely helpful. Especially Mbot being around the corner just shows the potential of ARB and how much they have got going for themselves. There is a link down below if you want to try out the platform.
 https://www.arbitraging.co/platform/register/affiliate/ZjDDWjMt