Hello everyone ! Here is the Daily Bitcoin Review 
Here is Yesterday Chart :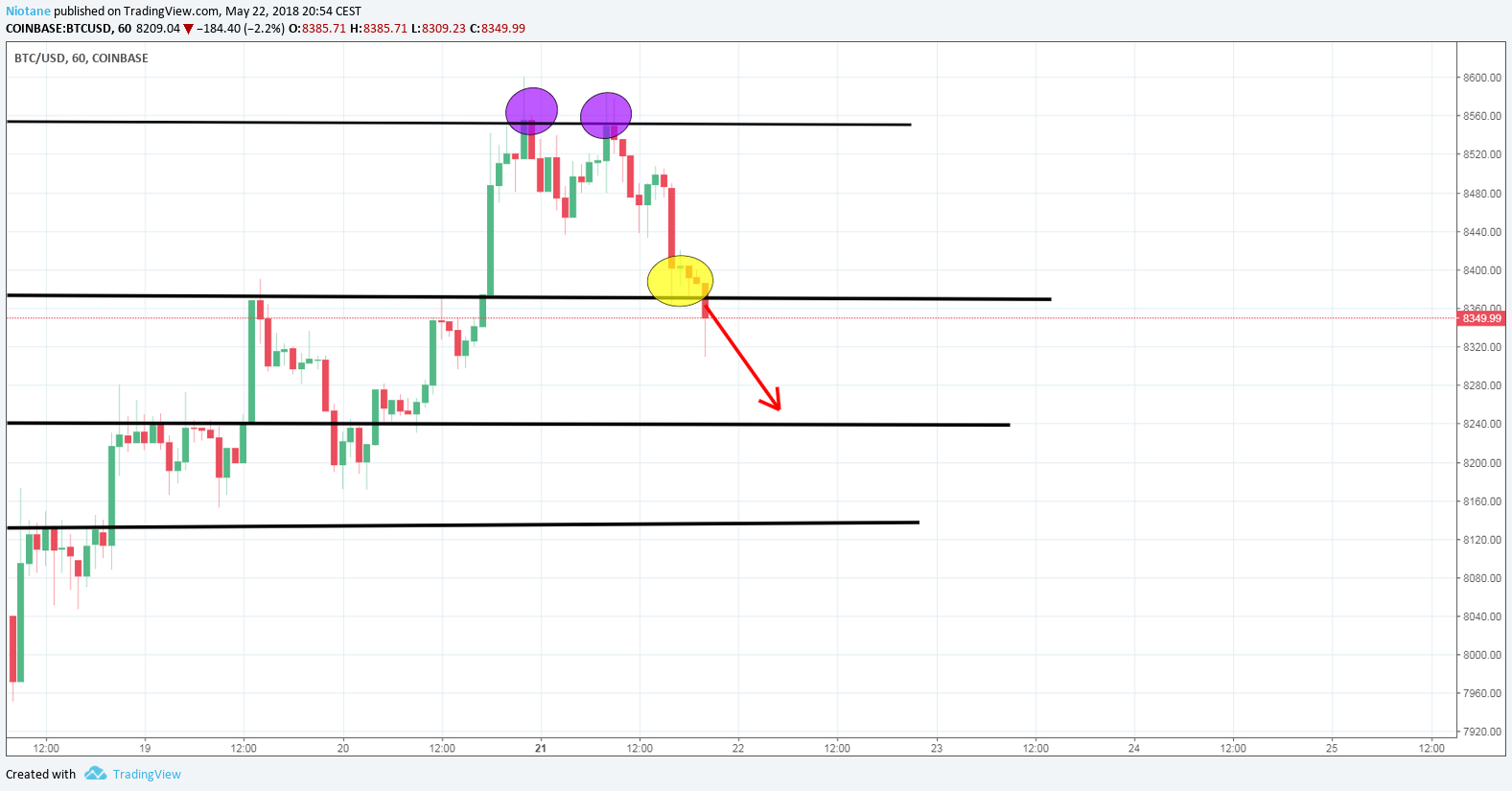 Here is Current  Chart :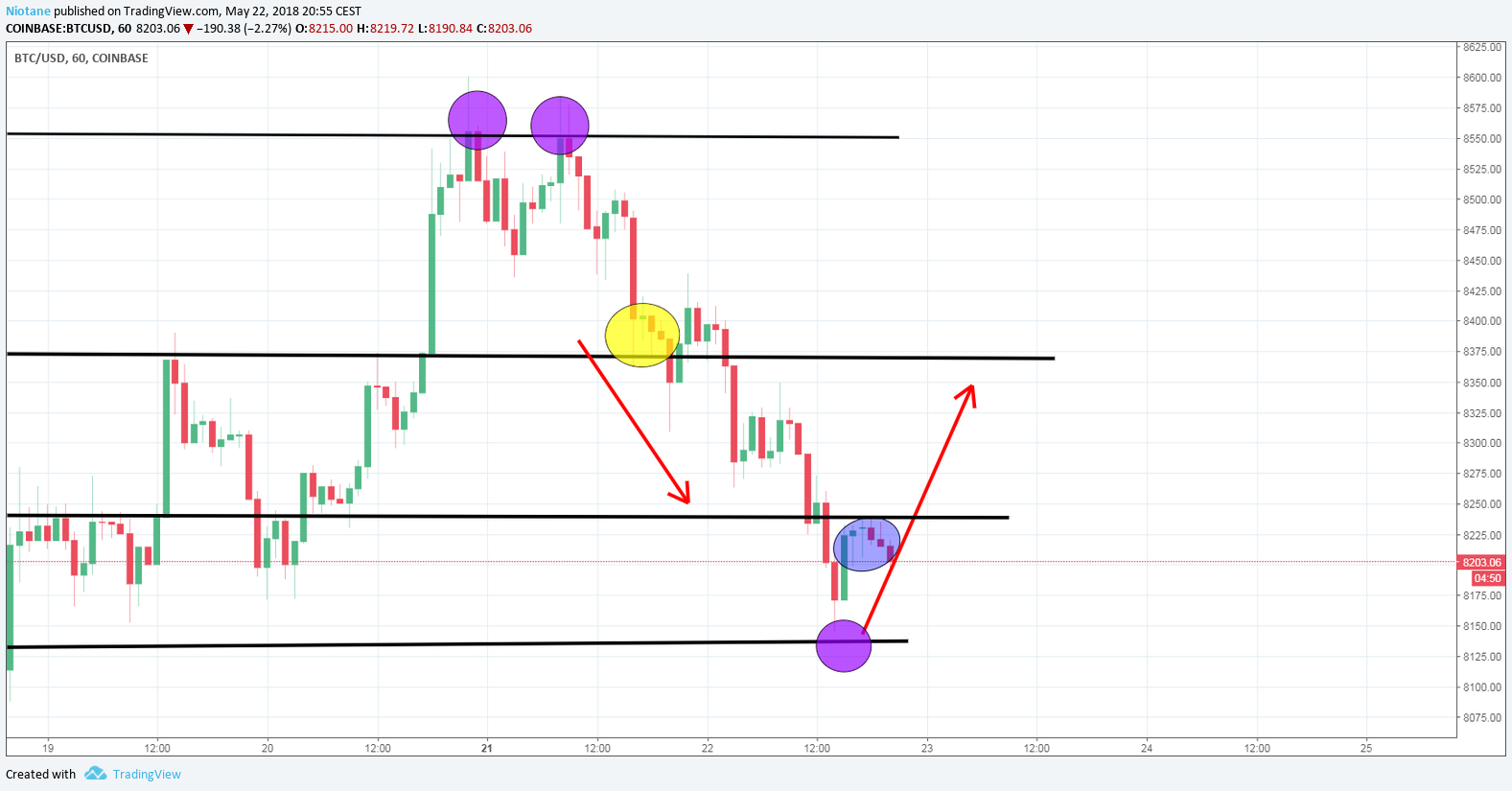 So Bitcoin Has respond to our prediction from yesterday that Bitcoin Price will go down. It is responding correctly to our resistance and support ( black lines ) that we placed. After the bounce on the low support line at 8,1 K , it is now going to the next resistance at 8,4 K. Bitcoin current price is at 8,2 K. So be sure to keep you're bullish hopes until that Bitcoin reaches the next resistance line at 8,4 K

  I hope this was useful for you, please don't forget to UPVOTE.
Follow us to help the CRYPTO TRUST community to grow =)  

I hope you will have an amazing day and I which you success on you're investments .    
Crypto Trust.