Binance
The World's Leading Cryptocurrency Exchange Trade Bitcoin, BNB, and hundreds of other cryptocurrencies in minutes. low fees.
Binance being a centralized exchange has taken a unique take to expand its business and also provides a decent discount for day traders if they use BNB coins. BNB is Binance Coin which is the native currency of this platform.
Binance has the most liquidity of any exchange. You can get in and out of coins fast at good prices.
Buy crypto with local currencies easily. master and visa card accepted here.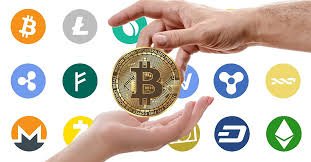 Click here and read full article
https://medium.com/@Dcryptock/top-and-best-cryptocurrency-exchanges-in-2020-e6dd7b1f0476