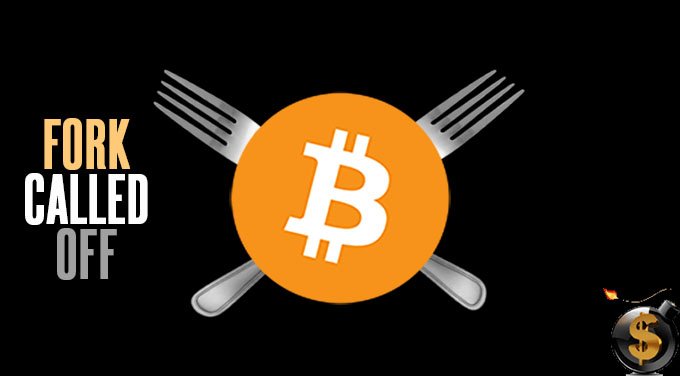 There was a lot of speculation about what would happen to bitcoin after the planned Segwit2x fork on November 16th.
Well, we got to find out a week early as news came out today that the Segwit2x fork has been called off.
The suspension was announced today in an email written by Mike Belshe, CEO and co-founder of bitcoin wallet software provider BitGo. One of the leaders of the Segwit2x project, he argued that the scaling proposal is too controversial to move forward, saying,
"Unfortunately, it is clear that we have not built sufficient consensus for a clean block size upgrade at this time. Continuing on the current path could divide the community and be a setback to Bitcoin's growth. This was never the goal of Segwit2x."
As the news quickly made its way into the market, bitcoin surged to another new all-time high of $7,845, but then quickly pulled back to where it sits currently near $7,350.

Altcoins surged on the news as well with most heavily in the green.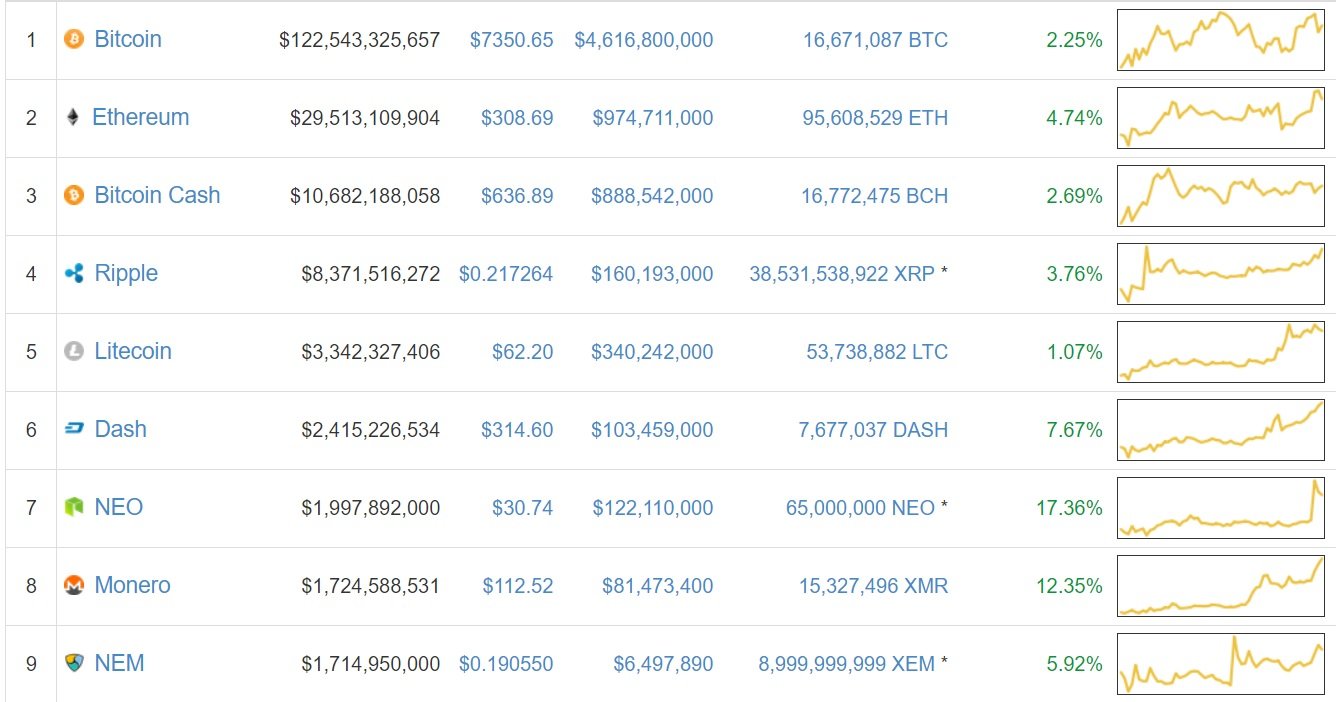 The cryptocurrency space as a whole now sits at a new all-time high of over $206 billion.

The summer and autumn of bitcoin forks is now complete… and despite many naysayers saying the forks would destroy bitcoin it is as strong as ever. Bitcoin combined with the price of Bitcoin Cash today, near $650 means the total value of those who held bitcoin prior to August 1st is $8,000.
The price of bitcoin on August 1st was $2,735, meaning it has tripled since.

But, news is just coming out now that some bitcoin miners are planning to move ahead with the Segwit2x fork on November 16th as planned.
Bitcoin is a completely free market creation and because of that there is never a boring time in bitcoin. The market will always be adjusting as various actors implement and modify code and the technology.
There is no government regulation and no centralized bitcoin company, CEO or group. So, we are getting a firsthand look at how a completely free market money and finance technology develops.
So far, as you can see, it has been very profitable!
Join us at Cryptopulco at Anarchapulco and the TDV Summit in February in Acapulco, Mexico where many of the biggest players in the crypto space will be gathering like they do every year to give you the best information, analysis and advice.
And to get our best analysis and advice make sure to subscribe to the TDV newsletter HERE. We release two full issues per month and regular special alerts along with access to many of our books including Bitcoin Basics and The Book of Satoshi along with access to our private subscriber's only Facebook group with thousands of TDV subscribers worldwide who can help you if you are new to cryptocurrencies.
If the miners do plan to continue with the Segwit2x fork we'll be updating subscribers first on its implications.
Stay tuned, it's never boring in cryptos!