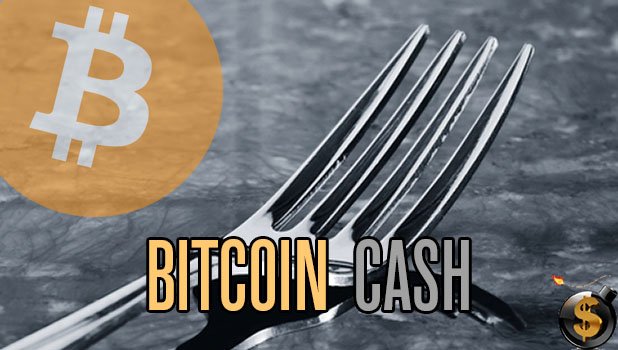 Bitcoin has been soaring in recent days and it is likely due to the fact that there will be a bitcoin hard fork on August 1st.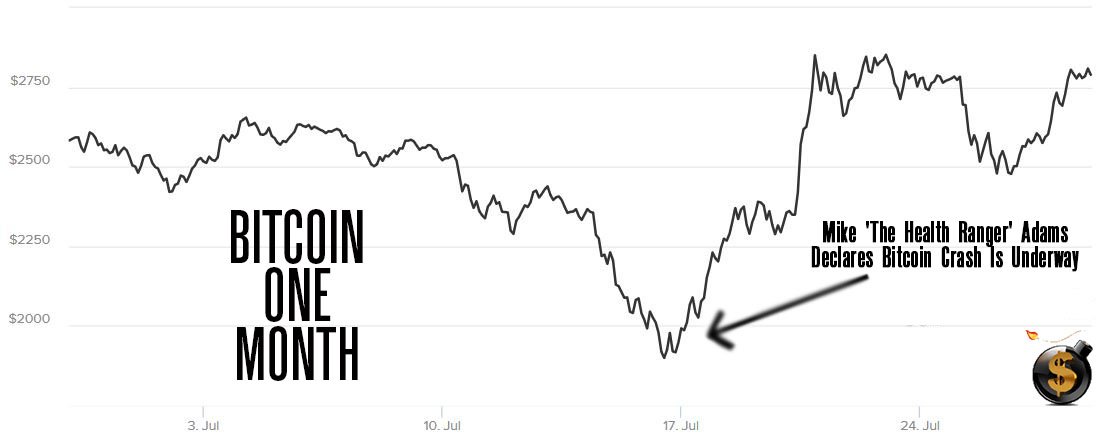 BIP91 has already been activated but a hard fork called Bitcoin Cash will still occur in just a couple of days.
Many speculated that a fork would cause the price of bitcoin to drop. But that is far from the case. And it makes sense that the price is actually increasing on this news because if you hold bitcoin properly (more on that soon) you will end up with both Bitcoin (BTC) and Bitcoin Cash (BCC)... and we know from experience with the Ethereum fork into Ethereum and Ethereum Classic, that the two combined can be worth much more than just the one.
Here's what's happening.
BITCOIN CASH
If you pay attention to the cryptocurrency space, chances are you probably have heard talk about the scaling debate as well as a potential fork including Segwit.
With BIP91 already activated, the likelihood of BIP148 happening, (a proposal which sought to upgrade the network to SegWit using different code) is slim to none.
To many, this was a relief that one path toward a split in the blockchain was basically eliminated. However, there existed another scaling proposition called Segwit2x which aimed to ameliorate the scaling issue by joining the two major code-change ideas together.
What ended up happening in part, was that many of the major players who had originally backed the Segwit2x proposition realized that the measly increase in blocksize wasn't worth standing behind. So they decided to make their own version of bitcoin which will be, in effect, an entirely new currency.
So, at exactly 12:20 UTC on August 1st, this group which is being led by the Chinese bitcoin exchange and mining pool ViaBTC, has stated that they will split off from bitcoin, and create the new currency called Bitcoin Cash.
The new coin which is already trading on futures markets, goes for about $461, meaning it's worth about 15% of bitcoin's current price of $2816.
Those who stand behind Bitcoin Cash like it because it increases the block size to 8MB and also removes Segwit. It has been rumored that some of the miners such as Bitmain, dislike Segwit because it renders their ~20% Asic Boost computer chip advantage, useless. Therefore, the removal of Segwit is of course attractive to companies that use this chip in their mining hardware as they stand to lose money with the inclusion of Segwit.
But, a company called Blockstream employs many of the key contributors to the Bitcoin code which has it in its best interests to make bitcoin slow and expensive as Blockstream develops sidechain networks.
And, those behind Bitcoin Cash believe that miners signaling for BIP91 will not honor the move to 2MB after SegWit activates and are forking now to ensure a block size increase.
This will continue to play out between now and November.
WHAT DOES THIS MEAN TO YOU
If you are just a general bitcoin user or holder all of this doesn't mean too much at the moment. The key for all holding bitcoin is to ensure that after August 1st they hold both BTC and BCC, however.
In this way you continue to hold BTC and then get a lottery ticket in the form of BCC. If Bitcoin does not continue to improve its speed and costs then BCC could gain ground. If BTC really continues to be slow to upgrade we could even see BCC supplant BTC as being the most valuable iteration of bitcoin.
If that were to happen you'd be sad that you didn't hold both… especially when it is as easy as owning and holding bitcoin properly before August 1st.
WHAT TO DO
If you hold your own bitcoin with your own private keys then you have nothing to worry about during this transition. After August 1st you will have both BTC and BCC.
Most bitcoin wallets allow you to hold your private keys but just do a Google Search for your wallet and "bitcoin cash" and you should be able to quickly find out if your wallet will be supporting Bitcoin Cash or not.
If you hold your bitcoin at an exchange then I just have one word for you: "don't!"
With or without the fork, holding your bitcoin at an exchange means the exchange owns your bitcoin, not you. And it's not like we've never had exchanges lose people's bitcoin before… whether it be due to theft, fraud or just incompetence.
So, if you have a large amount of bitcoin that would affect your life if you lost it, never hold it at an exchange. The only time it should be at an exchange is if you want to sell it.
That said, if you are a trader or just want to hold your bitcoin at an exchange despite our warnings there are exchanges that will support the BCC fork and those who won't.
Most won't.
Coinbase, in the US, has already said it won't. In fact, it is easier to list the exchanges we know of who will support Bitcoin Cash than it is to list those that won't.
The two we know of at this time who have announced they will support it are Bitfinex and Kraken.
So, if you hold your bitcoin at those two exchanges you can expect after August 1st to hold both BTC and BCC. If you hold your bitcoin at most other exchanges you either will be unsure if you will have both or you explicitly will not have both depending on their policies.
If there are other exchanges that have announced support for Bitcoin Cash that we have missed please feel free to mention it (with a link to their announcement) in the comments below.
I should mention also that my favorite cryptocurrency exchange is Bitfinex because its software is the most advanced I have seen. They will be supporting Bitcoin Cash. And you can get a 10% discount off your trading fees in your first month by clicking here.
CONCLUSION
If the reason bitcoin is rising is because everyone just wants to make sure they get the Bitcoin Cash lottery ticket… and many plan to sell soon after getting it to reinvest in the other altcoins… then we could see a major drop in bitcoin in the days after August 1st.
If, however, people are buying because it looks like we will get through these latest bitcoin problems without any major issues, then we could be headed to a much higher bitcoin price.
And, probably it is both, which means we could see a volatile few days ahead. And you'll want to make sure you subscribe to The Dollar Vigilante newsletter HERE to get access to all of our realtime analysis and recommendations as it happens plus access to our subscriber only Facebook group with thousands of TDV subscribers who all keep on top of and can help you with any questions or concerns along the way.
And stay tuned here tomorrow as I'll publicly announce which cryptocurrency could be the next Ethereum.
It's never boring times in the cryptocurrency world!