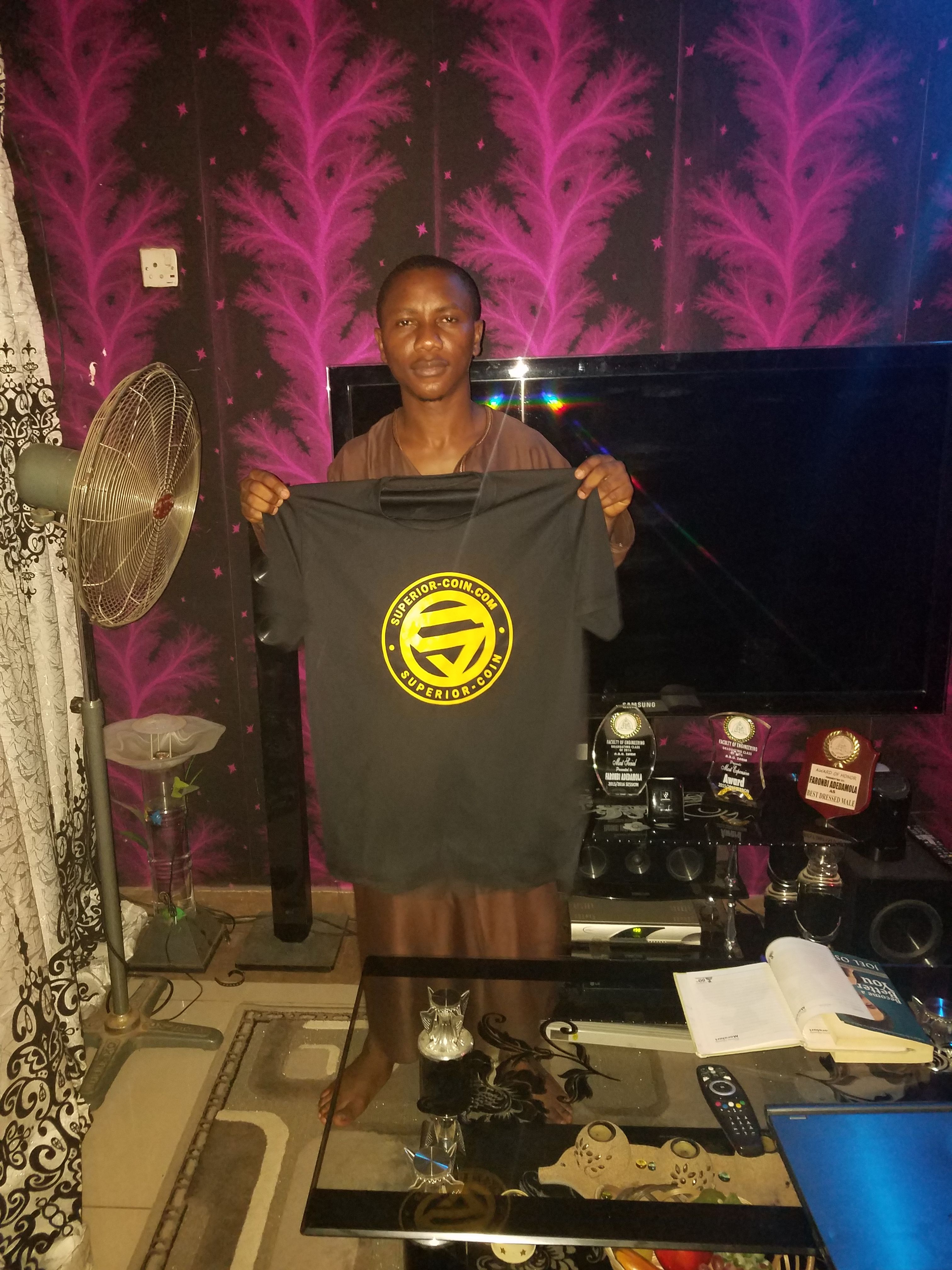 This is faronbi adedamola, CEO of jam'adibol co. Ltd, he is a great friend and an awesome business partner that i met on this online journey, i officially introduce him today as my partner in promoting SUPERIORCOIN in Nigeria
I went to deliver this new polo to him yesterday, i was very tired so i had to sleep over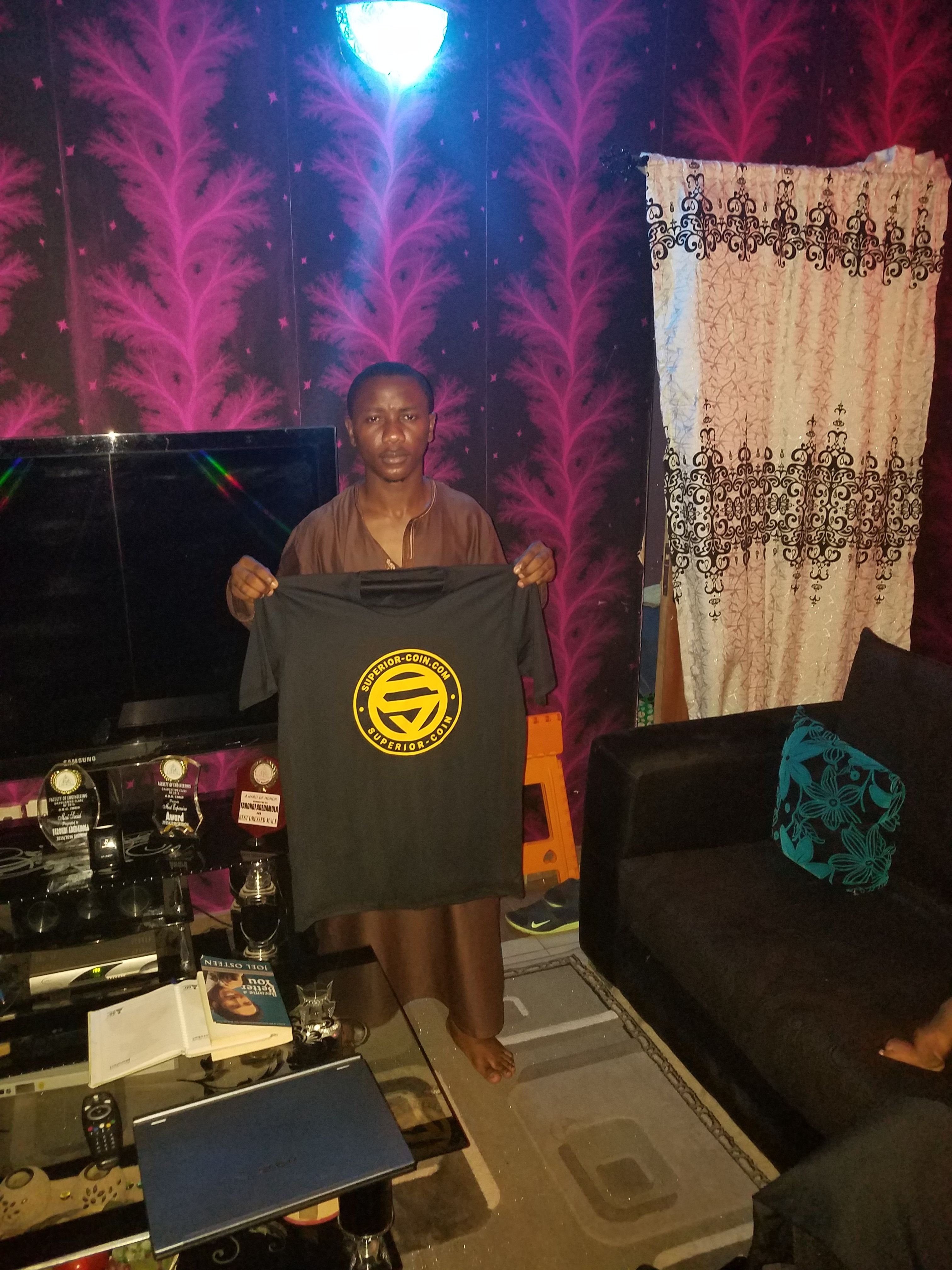 For those that dont know, Superior Coin is a secure, private, untraceable currency. Unlike many crypto currencies that are derivatives of Bitcoin, Superior Coin is based on the CryptoNote protocol and possesses significant algorithmic differences relating to blockchain obfuscation, you can trade superior coin to bitcoin anytime you want on SOUTHXCHANGE BUT the good part is you can earn superior coin for free just by doing some lil task on KRYPTONIA like reading blogs, you dont even have to read all kust take a glance or by liking facebook posts .
IF YOU REGISTERED WITH THE LINKS ABOVE PLS SIGNIFY IN THE COMMENTS SO I CAN DONATE SOME SUP COIN TO YOU cheers!!!!