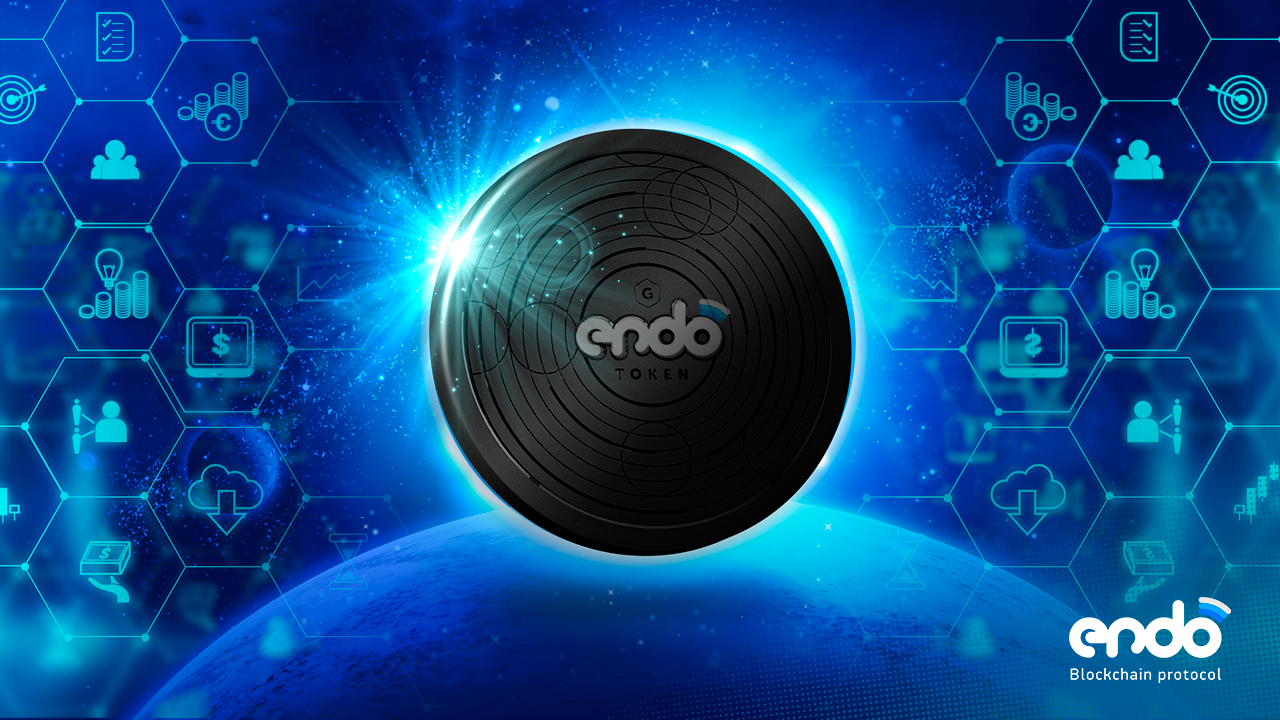 Dear friends!
ENDO Protocol has successfully completed public token sale and started a private sale. This step forward is very significant for us as it starts a new chapter in the history of our company, the chapter of implementations and partnerships with major international investors and funds.
For those who missed the opportunity to become a holder of our tokens: for a limited time, we will discuss the possibility on an individual basis exclusively. Our priority at this period is a search for business partnerships and networking.
ENDO Protocol is the cutting-edge Blockchain protocol, that offers solutions for managing any type of data. The main advantage of Blockchain as a technology is the decentralization, which makes possible to reliably store in Blockchain any data, that can not be changed. This technology is very convenient for documents, bills and invoices, which people still mostly print on paper. ENDO Protocol wants to change this obsolete order and put the documents flow to a decentralized rails.
The main target audience of the ENDO Protocol is the medium and large business, as well as commercial or government organizations. In addition to the ecosystem, we have developed five applications for verification purposes and documents managing. In addition, our coders will release a software developer's kit early next year. It will make possible to create a new full-fledged application in just two months with a small team.
This summer we conducted a tour to Blockchain conventions around the world, where we were warmly received and got acquainted with many famous people of the industry. We were told a lot of compliments and asked many questions about ENDO Protocol. That was the time when we realized that we have found the right path. That is why for the near future we plan to integrate with companies and distribute our product all over the world.
Right now we already integrate ENDO Protocol into the business processes of a heavy industry enterprise - the shipyard "MonolitStroy Holding", as well as the main postal service of the Russian Federation - the Russian Post.
Many regional and international companies and brands are currently preparing for the implementation of ENDO Protocol. Among them there are BMW Balt Auto Trade, DHL, PANDORA, Yap, 90 Plus Group, ByteTransit, SovPlym, Angel Crypto, BTCBIT, Blocore.
If you want to become a holder of our tokens, while it is still possible, you can ask about your personal conditions by contacting us with a short story about yourself and a couple of words on how you see our partnership.
Join the verified future with us!
Stay tuned and subscribe to our social media channels: don't miss ENDO updates!🚀
✅ENDO Blockchain: https://explorer.endo.im
✅ENDO Social: https://endo.link
✅ENDO Blog: https://blog.endo.im
✅Facebook: https://fb.me/endoprotocol
✅Telegram: https://t.me/endo_en
✅YouTube http://yt.vu/+endoprotocol
✅Instagram: https://www.instagram.com/endo_protocol/