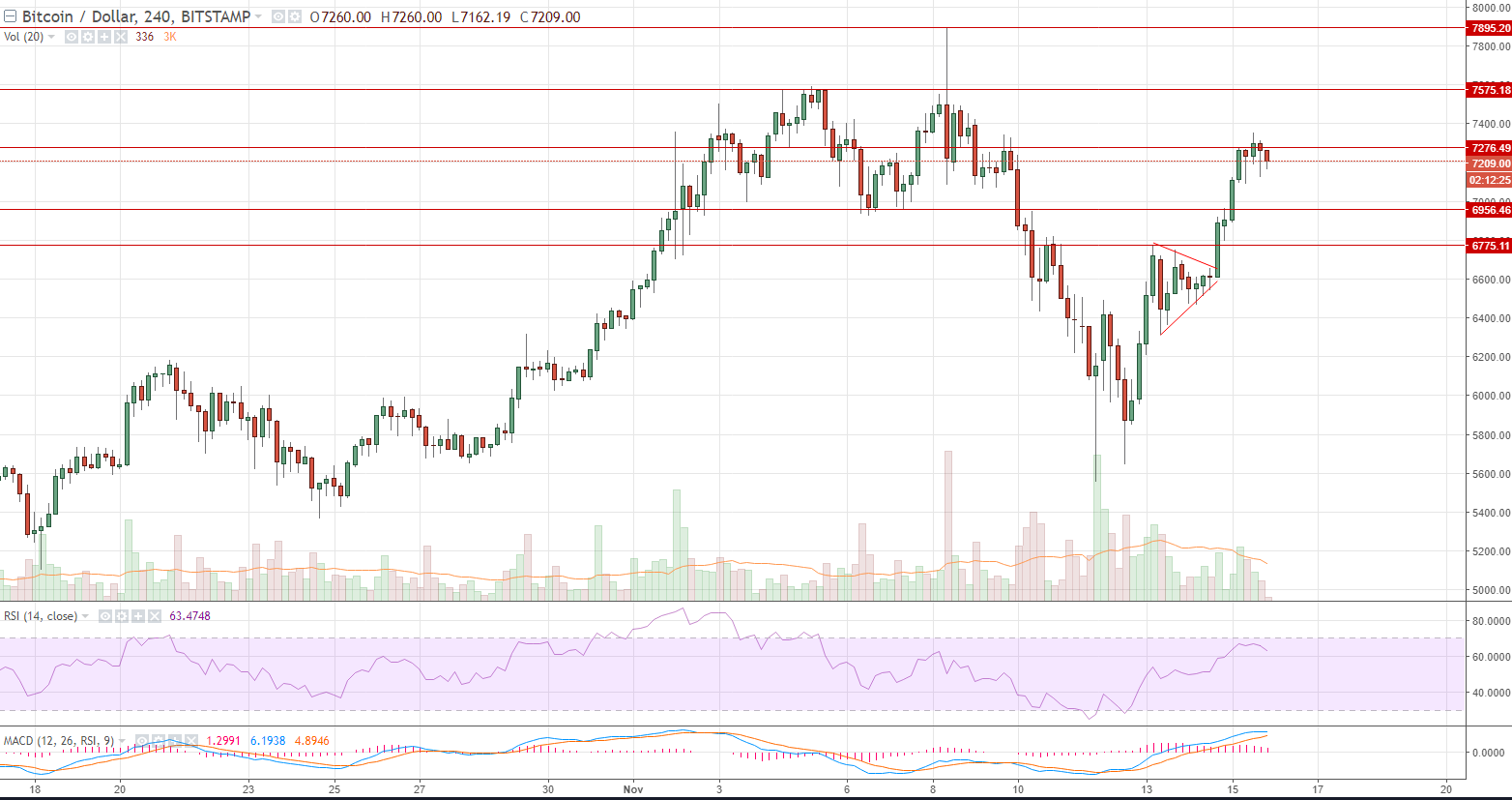 It looks like Bitcoin can't maintain momentum. BTC has been unable to close with higher highs (yes, despite making the new ATH), and it looks to be that BTC needs some price agreement and consolidation.
Rejection was right on target around the $7,300 level, and now we're seeing bearish crossovers as we look for the bulls to step back and the bears to take control. Support sits at the $7k psychological level.
Hope you have a great night! Updates to follow in the morning, but we will be experiencing (most likely) a little pullback into the better part of tomorrow.