Regular daily update on BTC ta analysts opinions.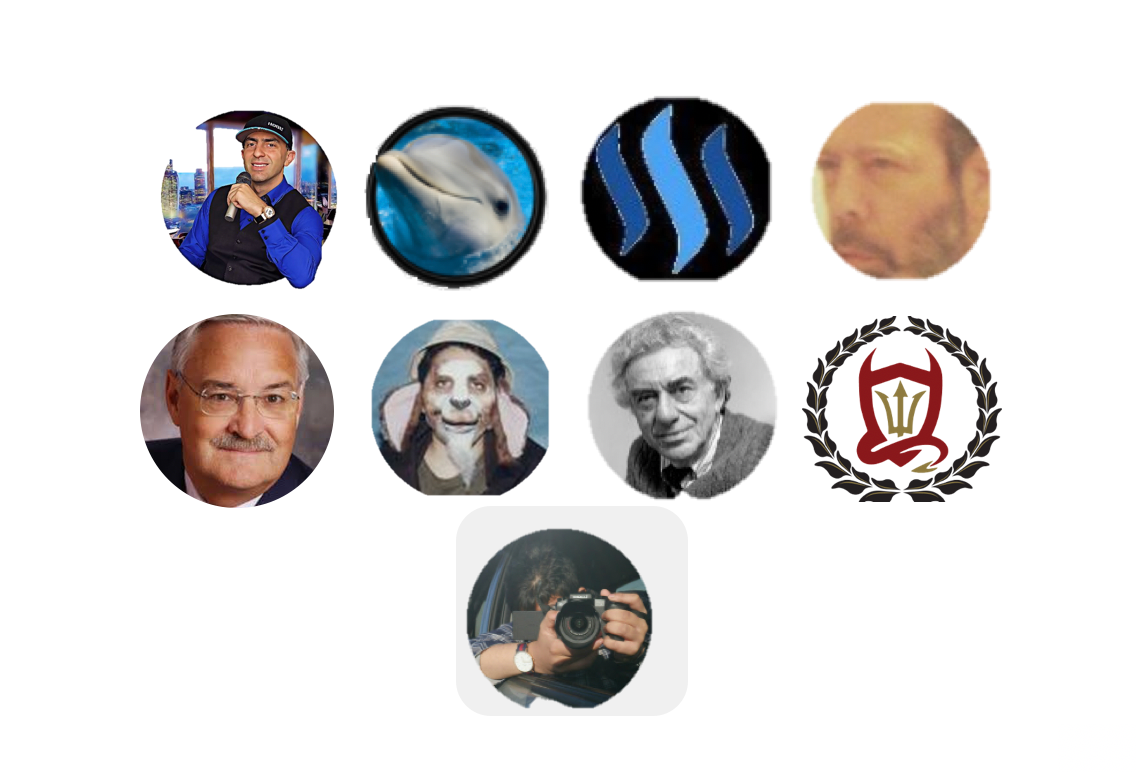 **My summary - short-term (next 24h) sentiment: bearish ** (last: bearish)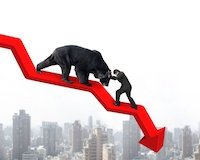 We are hovering around 7'000.
Bear in control for now.
Very intense time ...
I guess you need to make a stance: Are you a bull? This is where you need to scale in. Are you a Bear? You need to double down on your shorts.
It seems in the war of the bears and bulls we are entering another battle: Can the bulls create enough FOMO to create distance to the lows and overcome major resistance levels? If so we are not going to see the current levels for a long time.
Or do the bears lead the bulls into a trap and than smashing hard to the downside. That would create a lot of frustration and might lead to the capitulation which you would expect to be necessary to call the bear market over.
Bull scenario*:
This down move is "only" wave 4 turning back up above 6'800.
That confirms a higher low.
In the following wave 5 we go higher than last swing high to around 9'100 area overcoming the death cross.
Volume needs to increase.
Bearish scenario*:
We dropped from the death cross making a lower high.
We are going down further and stay clearly below the swing high 8'500.
After breaking 5'800 a significant drop towards new lows in the range of 4'975 and 4'300.
*scenarios based on daily-candles - so around 4-14 days timeframe. See also definition section
Summary of targets/support/resistance of TAs
Short-term overview

mid- and long-term overview

please refer to definition section for time-horizon.
be aware that mid- and long-term is mostly my interpretation of what analysts sentiment is as they not always clearly differentiate those time-frames. To interpret that consistently is very hard so please be kind with my interpretation.
you can easily spot which analyst did an update
(block writing - grey ones don't have an update today).
Their changes are in light blue.
Helpful statistics:
NVT ratio
Last high: July 2014 at 185.7
December 2017: 91.8
July 2018: 177.9
So the NVT is moving up to extreme levels. For those believing in this ratio this is seen as an sign of bitcoin being strongly overvalued.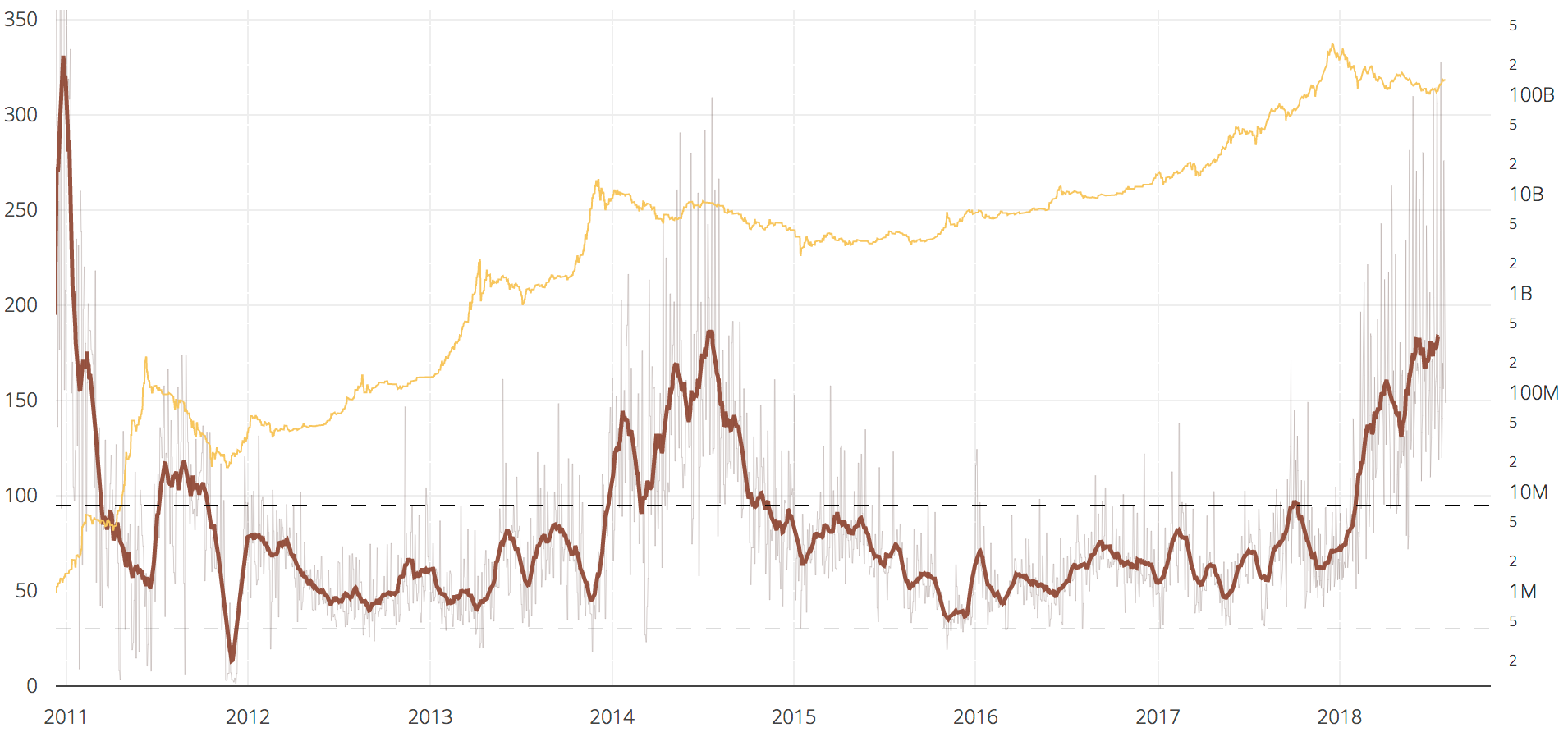 monthly performances
July was a rather decent month with +20% up - not correlating with July of other years.
August seems to be another mixed bag - lets see how it turns out.


News about the blog
Added NVT ratio from - if you are not familiar with it see definition section below.
Forflies: I added him not knowing him too well - that is why his logo is in grey box - meaning under evaluation.
Analysts key statements:
Tone (bearish):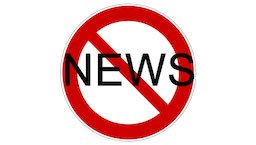 Monthly: We got rejected by 7 month MA (about the 200 MA daily). TD flipped colors. We backtested 0.618 fib and their is a > 50% chance that we now drop towards 0.764 at 4'789.
Weekly: SAR point are bullish. Bollinger bands- we are above midline last week but like before we might close this week already below.
Death cross reversed us. We made a lower high and he assumes that we are going to see a new lower low. He is waiting for us to trading and close below last weeks candle. That is his confirmation that the lower high is in.
Only chance we put in a higher low above 6'500.
-Add on: 6'315 setup trendline - if this one is broken it gets ugly.
Daily. We are on a 4 of 9 - so plenty of room to the downside.
12hr: We are on a 9 - he is expecting 1-4 candle correction sideways or to the upside before dropping further.
back from holidays and one year older - happy birthday @lordoftruth!
Bitcoin price showing some bullish bias now to test the channel's resistance, inside the Bearish Channel shown on the below 4H chart.
RSI is showing a bit of bullish divergence.
If the support at 6'500 holds, bitcoin price could recover.
A clear break under 6'300 will be so ugly.
Todays trend is bearish. Trading between 6'500 and 7'400.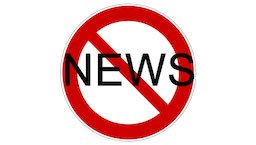 Don't panic. If this alternate count is true, this is an expected panic sell, but there is no need for panic at all. At least not yet.
My primary count will be invalidated @ 6790 though. But this count will not be invalidated until 5777 breaks.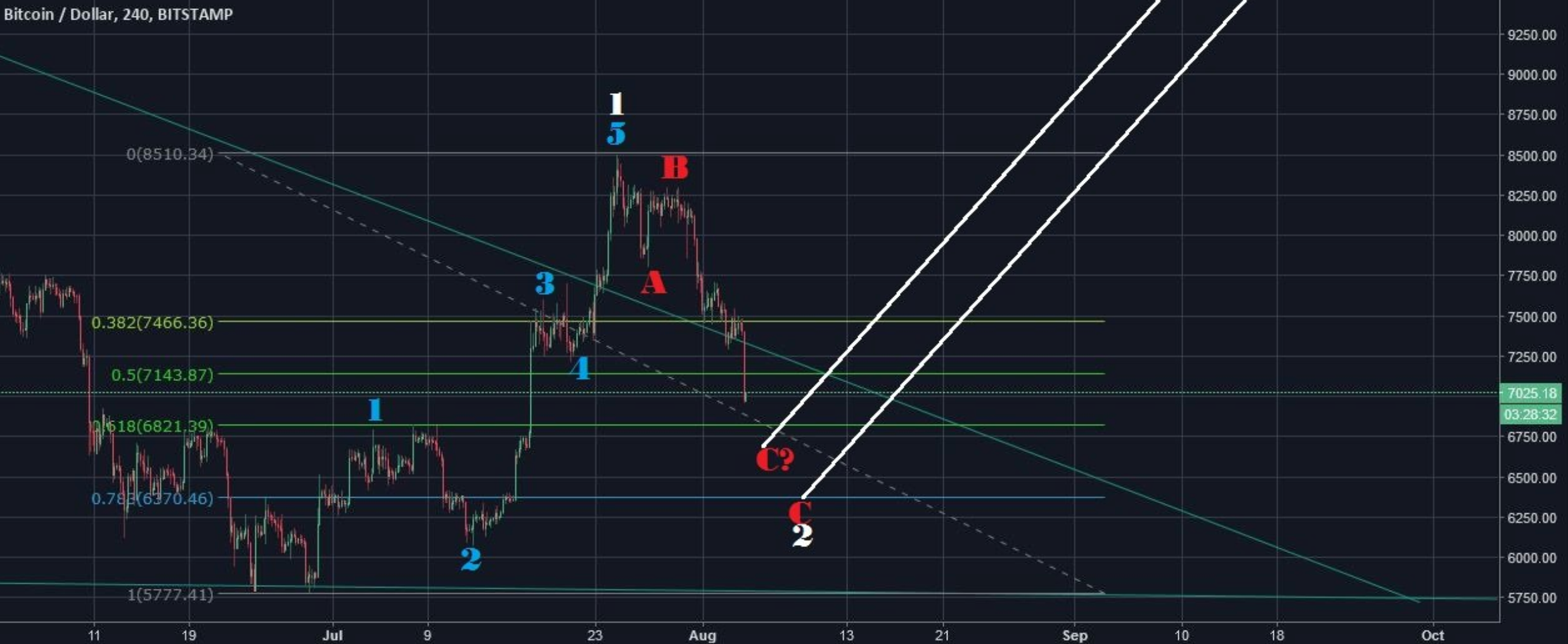 If it bounces @ 6825, 6666 or 6400 (or somewhere in the middle of that), then white wave 1 and 2 are already in! This panic sell fits the character of a wave 2 correction, fast and deep.
The next levels to watch for a big bounce are 6825, 6666 and 6400... If this is indeed already white wave 2, then white wave 3 is next! Target at least 10800, but potentially much higher.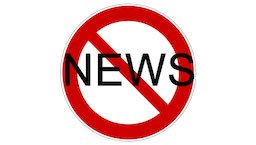 Financial markets of every stripe are like "Spinning Wheels" to one degree or another. BTC and cryptos are no different. What goes up must come down. And so on, and so on, and Scooby doo-bee doo-bee! Keep your "Blood, Sweat, and Tears" in check while riding these painted ponies – and let the spinning wheel spin!
Turn month August is upcoming. That could reverse our uptrend.
Daily: Bear Markets are dominating (MACD) - currently we are still in a bull market according to this indicator on that timeframe.
If we fall below red trendline we get a sell trigger to 3'595 - 1'735.
The most bullish count we are going up to Primary 5, Intermediate 5 to complete Cycle 1 at ATH.
The most bearish count is that we are in Cycle 2 and we come down to much lower level to complete it. Cycle 3 would have than a very bullish outlook.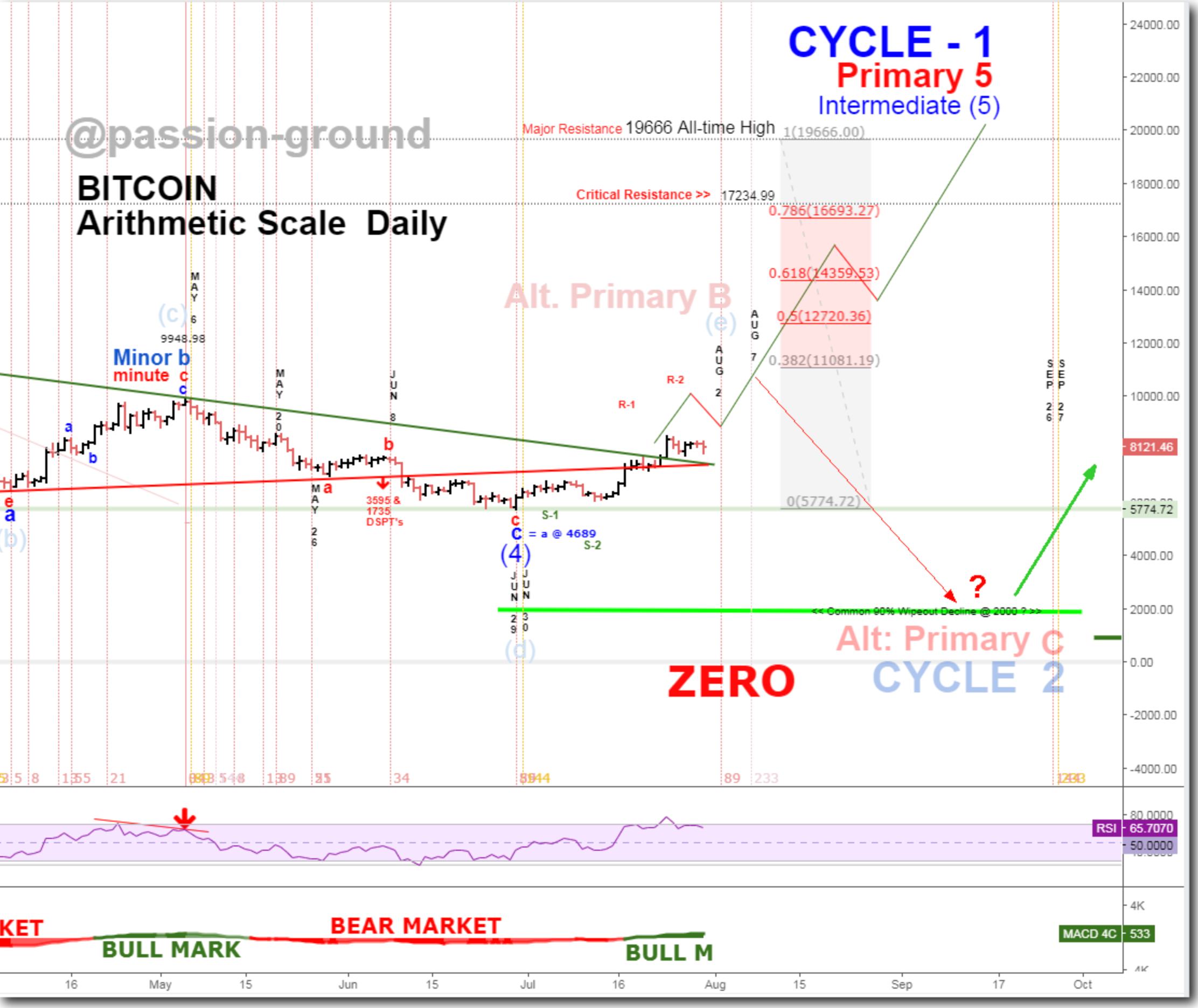 TradeDevils (neutral):
Focusing on the bear count today.
One possible count is we got a flat correction here. A and B wave done. B wave as a Zig-Zag 5-3-5. Now we are in C wave which highest probability is to go up to 1.272 at 13'000+ish.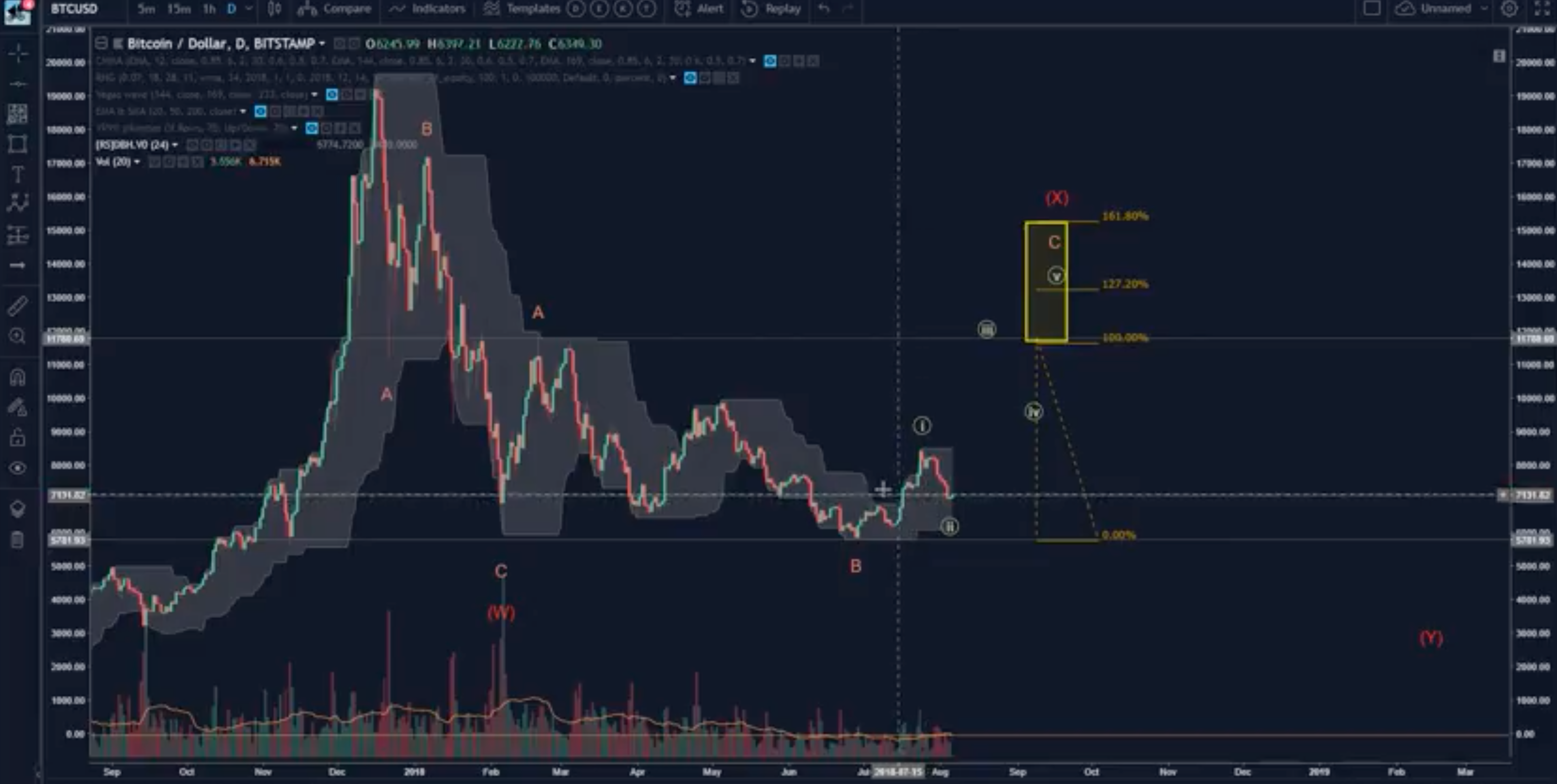 The problem he has with this count is he is not seeing the volume and others momentum indicators.
Vegas wave is showing a death cross - that is concerning.
Count is technically life still - but he just doesn't see it.
Other possible count - we are moving in a triangle - that fits much better the declining volume.
From that pattern we probably break to the downside putting in a final leg down.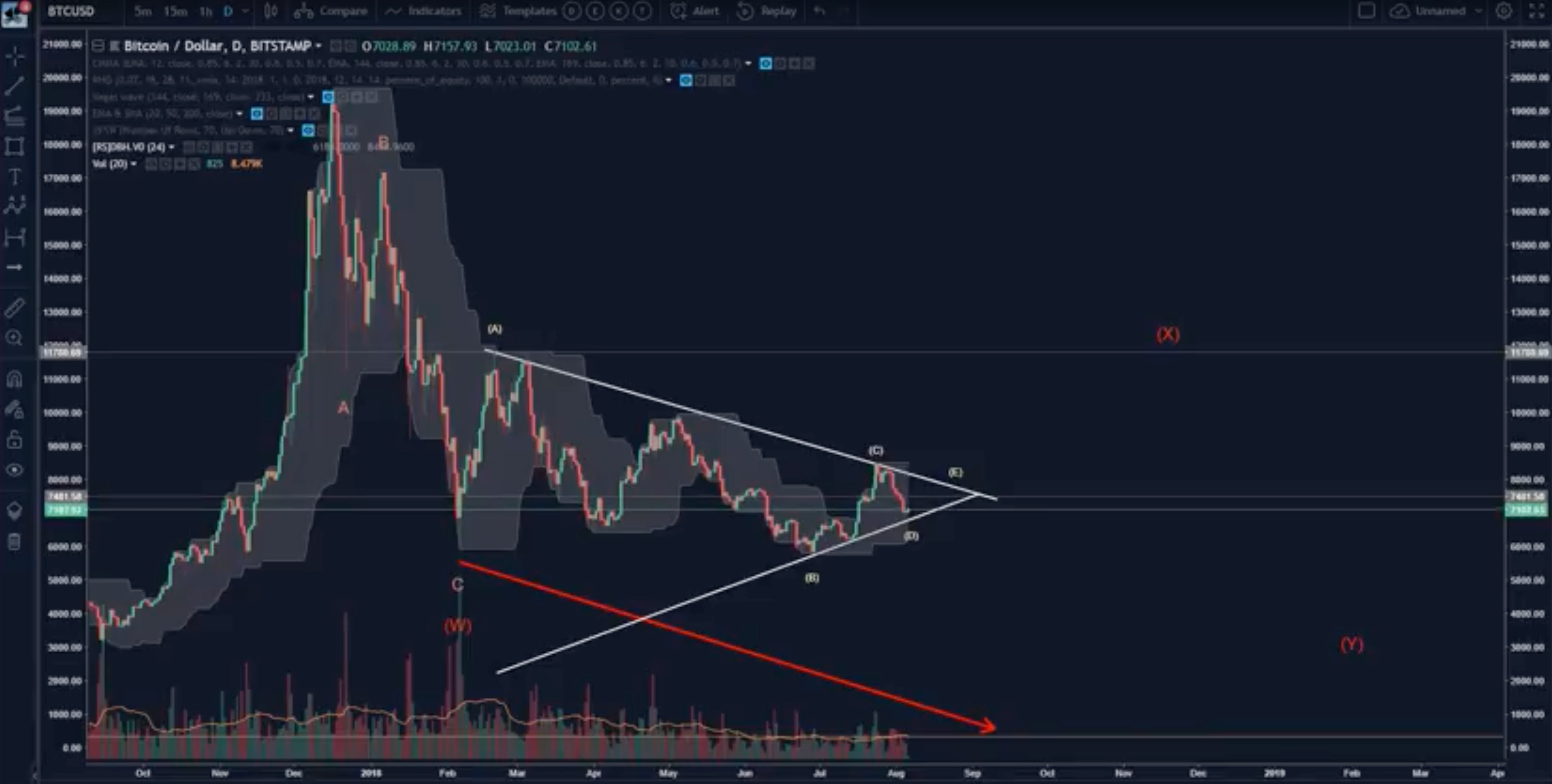 UglyOldGoat (bullish):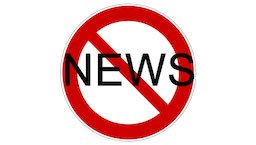 KEEPING YOUR AMMUNITION DRY . . . scaling in and out.
So here we are . . . broke last weeks low. . . paused . . . rallied . . . and then broke hard . . . hard enough to shut down the Bitmex platform for 30 minutes and at the same time collapsing the basis into backwardation again. . . giving a tremendous buy opportunity from the rekts . . .goat food.
Again, under last weeks lows on a scale down . . . the initial buy caught a small rally . . . whether you got stopped out after the rally or stayed with the initial trade. . . the place to double down was when the exchange was overloaded and we took the futures below perp. . . such is trading. . . it is never easy.
Buying on a break below a previous weeks low (in an uptrend) or selling above a previous weeks high (in a downtrend) is much like buying and selling a 9 on the random indicator. . . . sometimes you have a very long candle . . . so the way I like to approach it is to scale in or scale out . . . to do this you must always keep a portion of your ammunition dry. . . unless you had resting orders it was difficult to get on board this market.
Hope this helps.
UOG
Crypto Cred (bullish):
Here's how I've got the current range mapped out.
Green = range high
Red = range low
We had a convincing-looking (but ultimately false) break of the range high, and have now spiked the range low.
If price closes above the red level on an H1 timeframe, that'll be a valid SFP (Swing Failure Pattern) and the logical long target for those taking it would be the other side of the range.
Note about trading SFPs:
The longer the wick the worse the setup from a R:R point of view. The best SFP setups are where price just spikes the high/low and closes right above/below the level.
Just something to have in mind — there's a R:R component to the setup as well; not just wick above close below/wick below close above.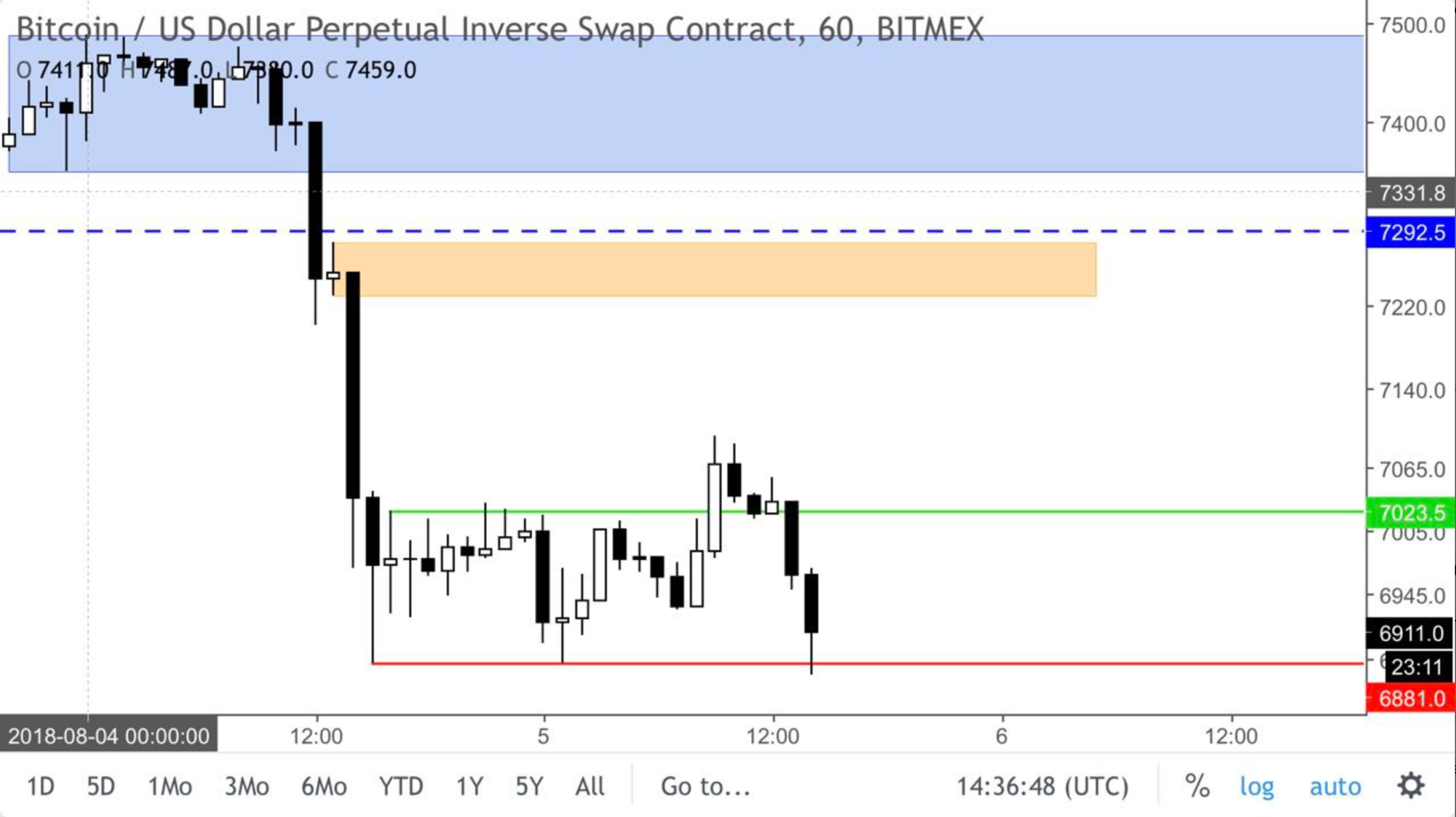 Froflies (bearish):
He sees us in a continuation pattern and he is expecting another dump at Sunday/Monday.
We at the lower end of the ichimoku cloud.
If we go down to 6'800 (0.618) and bounce off that would be great. If we wick down to 6'600 daily is also ok.
Than we would need to break through the cloud - that would be a great bullish sign.
Reference table
Definition
light blue highlighted = all content that changed since last update.
sentiment = how in general the analysts see the current situation (bearish = lower prices more likely / bullish = higher prices more likely). The sentiment is based on 4hr, daily, weekly, monthly candle charts.
The forecast time horizon of candles can be compared with approx. 4hr = 1-2 days; daily = 4-14 days; weekly = 4 - 14 weeks; monthly = 4 - 14 month.
target = the next (short term) price target an analysts mentions. This might be next day or in a few days. It might be that an analyst is bullish but sees a short term pull-back so giving nevertheless a lower (short term) target.
support/res(istance) = Most significant support or resistances mentioned by the analysts. If those are breached a significant move to the upside or downside is expected.
NVT Ratio = (Network Value to Transactions Ratio) is similar to the PE Ratio used in equity markets.
Educational links:
*If you like me to add other analysts or add information please let me know in the comments.