BTC - a view from the Mountain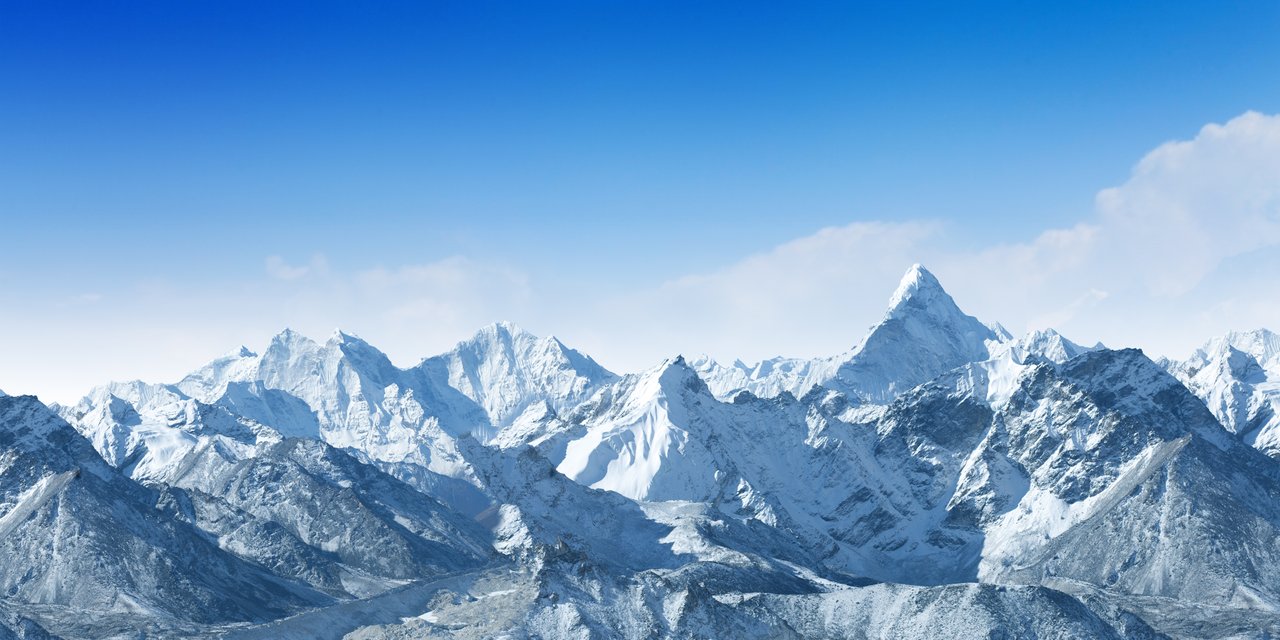 Blog news
Design to be optimized
Further indicators to be added. Suggestions welcome.
Performance statistic
monthly performance:


After December being rough - January was rather calm. Lets see for February.
quarterly/half-yearly/yearly performance


4th quarter a desaster only topped by Q1 this year. The year with -73.4% a dream for those holding short positions ... but only for them.
Q1 - typically not a strong quarter. We will see - may be the phase to bottom out.
Trend indicator
consensio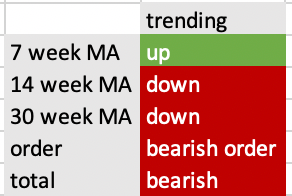 Full Bear market indicated - 7 week is picking up though
Heikin Ashi - monthly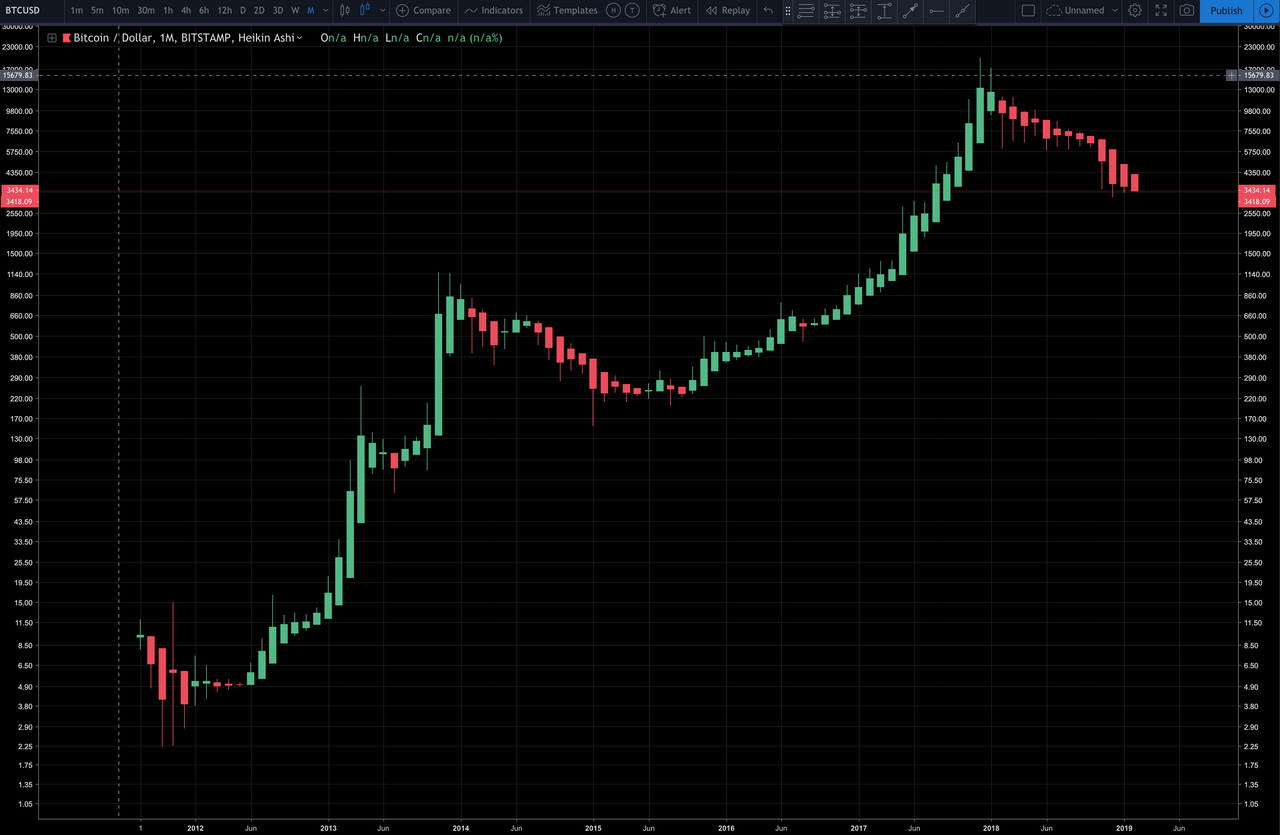 Strong bear Mode
Value indicator
NVT ratio/signal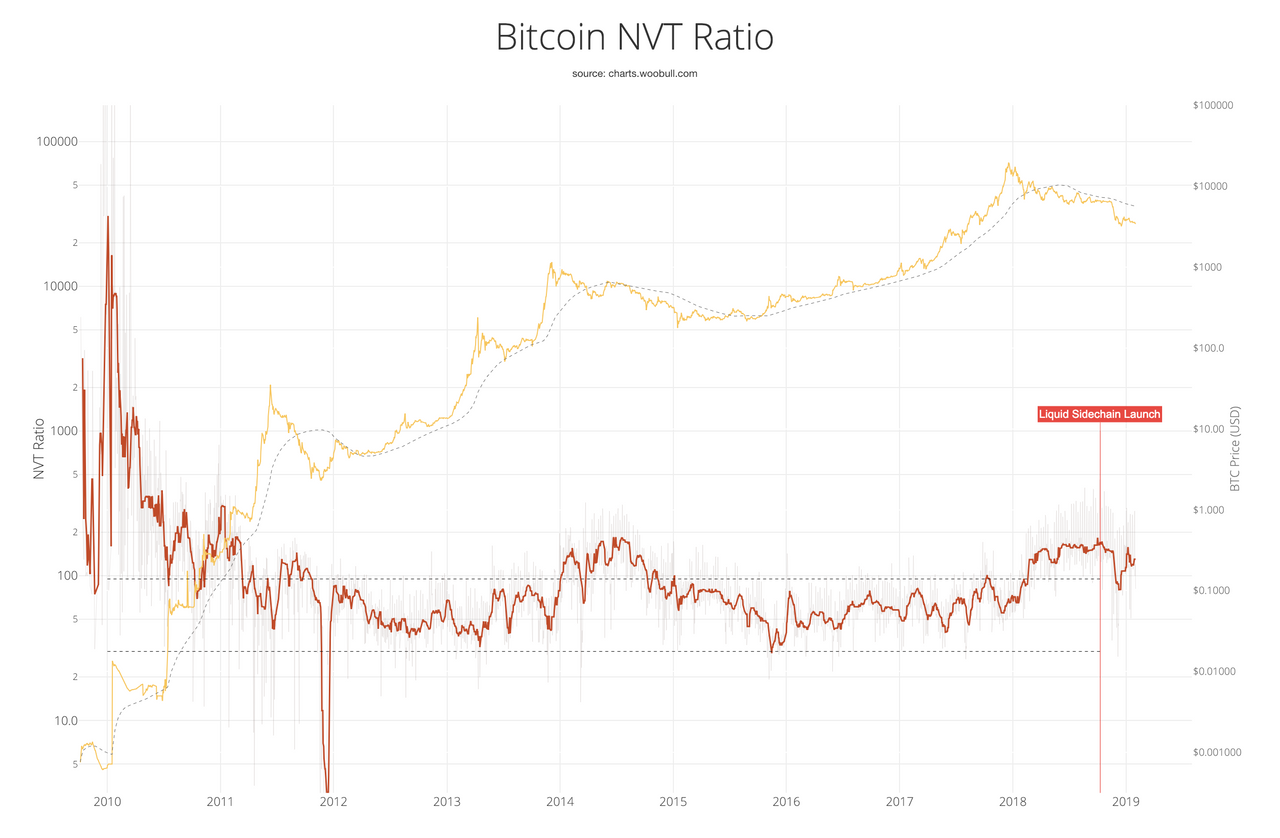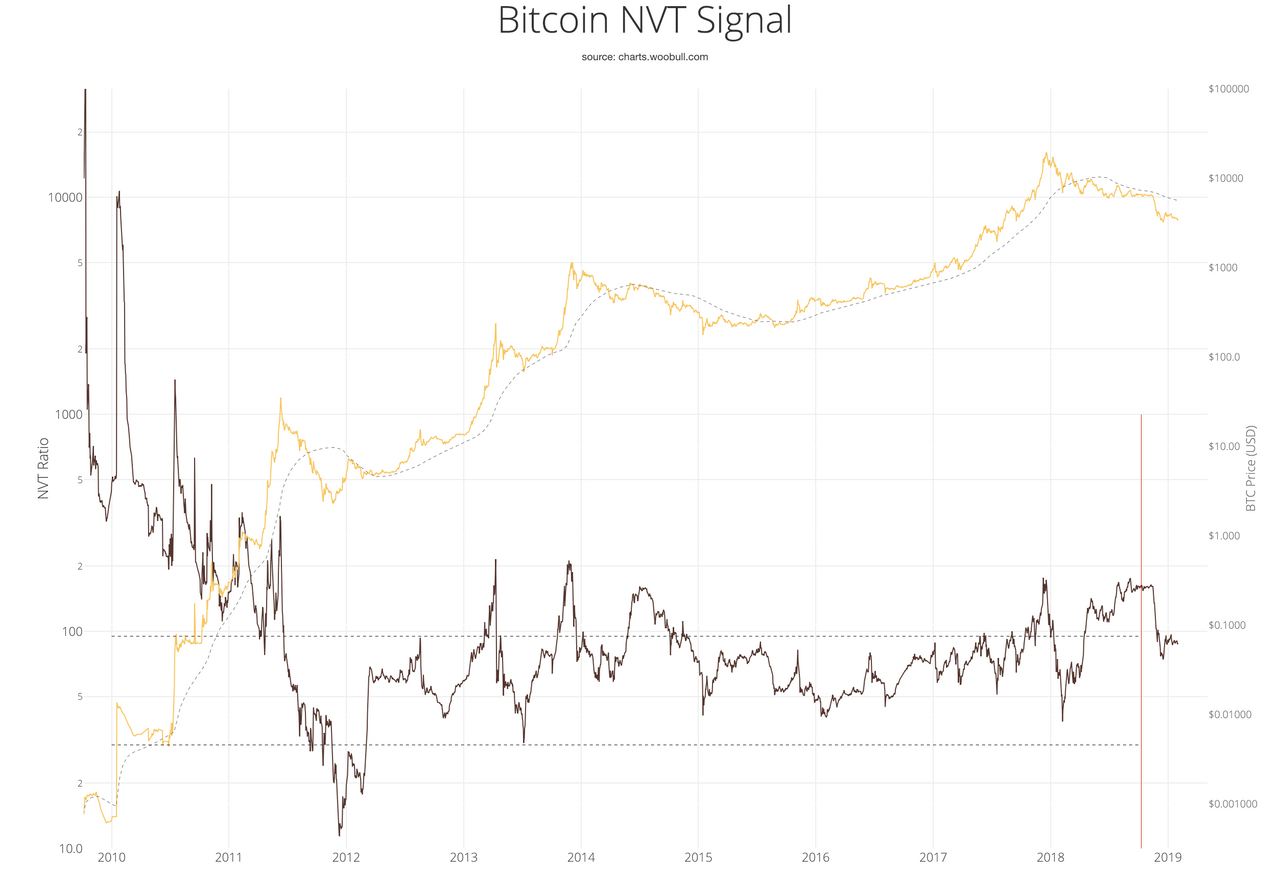 Valuation: 130 - above channel (top at 90).
Signal - sideways close below 100
http://charts.woobull.com/bitcoin-nvt-ratio/
Mayer multiple

Activity / Momentum indicator
Network momentum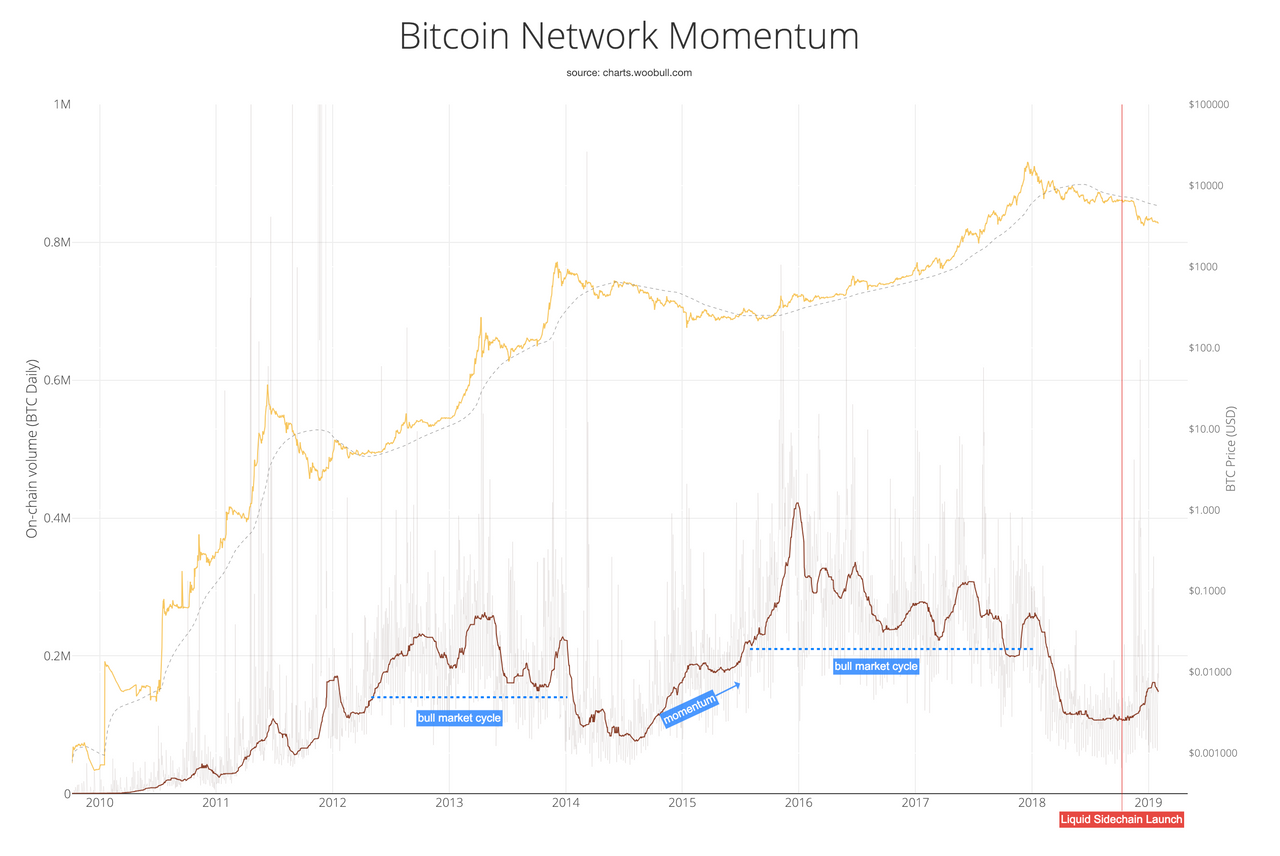 Turning back down 149'000 transactions (constantly 200'000+ we are looking for).
active adresses


Moving sideways.
https://www.blockchain.com/de/charts/n-unique-addresses?timespan=180days
transactions per day


Still looks strong - with around 350'000 transactions about 87.5% of ATH (400'000)
With active addresses declining it seems like the intensity of the activity of those on board increased.
https://www.blockchain.com/de/charts/n-transactions
Google search BTC USD


Back down to 6% of ATH - nobody cares.
https://trends.google.com/trends/explore?geo=US&q=btc%20usd
BTC Infrastructure (Mining) related
Hash rate


Hashrate is getting back up.
Difficulty


Moving sideways.
Overall picture and scenarios
Woo Bull
A scenario of woo bull - just one which resonates with me most. I thought I share it with you guys.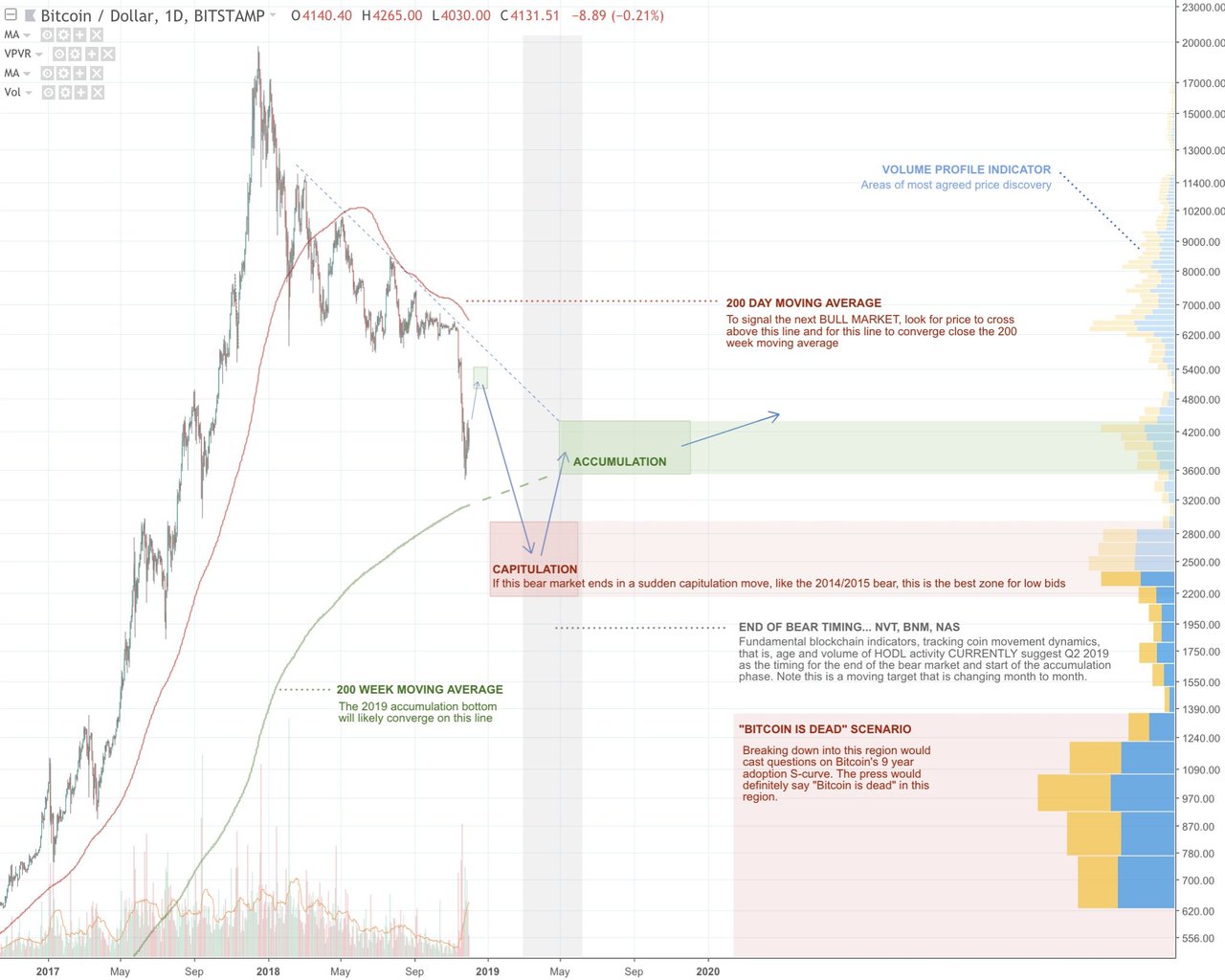 Passion-Ground
And another scenario from my friend @passion-ground. He put this together quite some time ago as viable option and it seems this becomes reality. Interesting to see that it could match with the scenario of woo bull.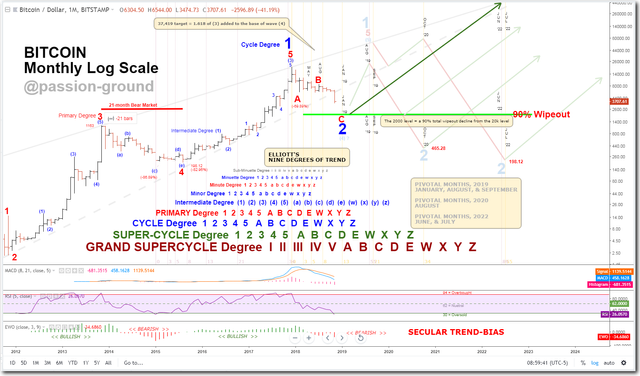 Old chart log scale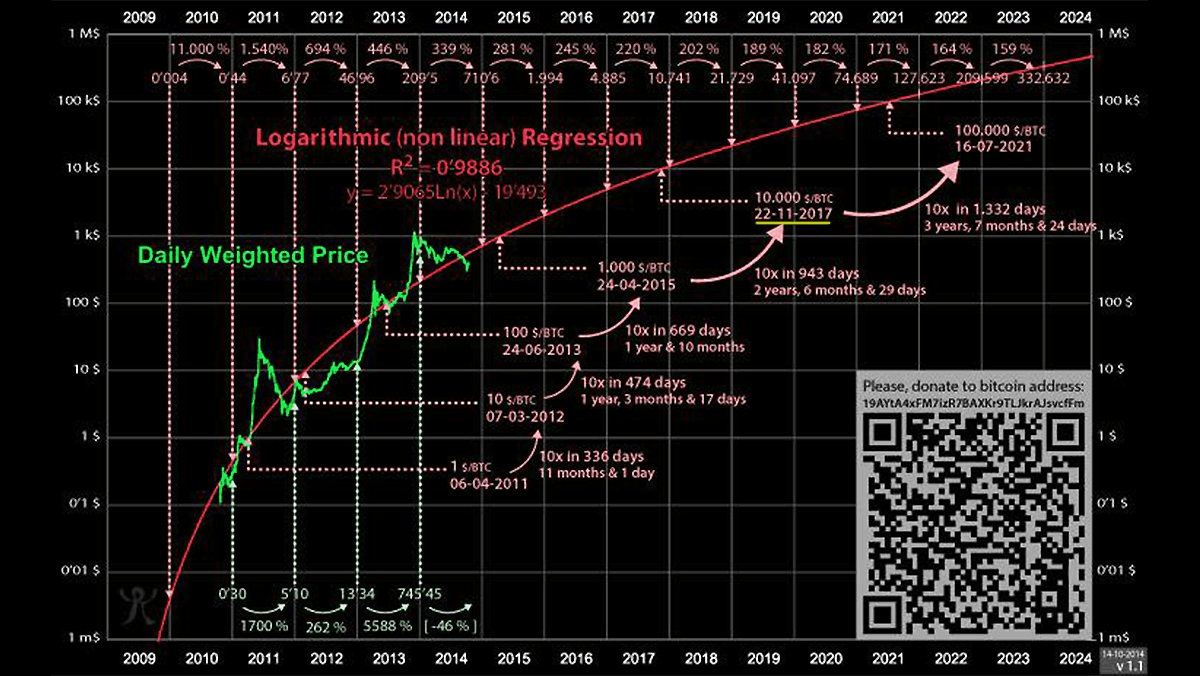 I found this little chart from 2014 - middle of the bear market. Probably a lot of people loosing hope that day. That chart made the insane looking prediction that BTC will reach 10'000 USD by 22-Nov-2017 (actual btc close that day was 8'214).
What a crazy guy that must have been..
Chart predicts we are going to see 125'000 by 2021 - not going to happen or maybe it does??!!??