Pedophiles exchange child pornography in Bitcoin
https://www.dailymail.co.uk/news/article-7579851/More-300-paedophiles-arrested-worldwide-massive-child-abuse-website-taken-down.html
Welcome to Video
This was the name of the site that allowed people to upload child porn and get credit for it. There was also the option to buy/download porn with BTC. The whole thing was hosted in South Korea and the webmaster has been arrested as well.
25000 videos uploaded
Over 1000000 downloads
38 different countries
300+ active users arrested
Now for me this is amazing news. But I did get comments from people around me saying that this must be a bad thing.
This shows the transparency of BTC
The police/agencies were able to trace the network just through the payments
this led to over 300 arrests of different pedophiles all over the world
The whole operation is notable for me because of investigation that enabled it, which did not focus not on hacking efforts or surveilling encrypted communications, but on tracing bitcoin transactions. Everyone that is a bit involved in crypto knows this but apparently this has not really sunk into the mainstream criminal element yet.
"In August 2017 an investigation began into the illicit transactions of virtual currency on the dark net. By following the funds on a blockchain it ultimately uncovered the severity of Welcome to Video, a Tor network-based child pornography site that accepted payment in bitcoin," deputy assistant attorney general Richard Downing said in the press conference.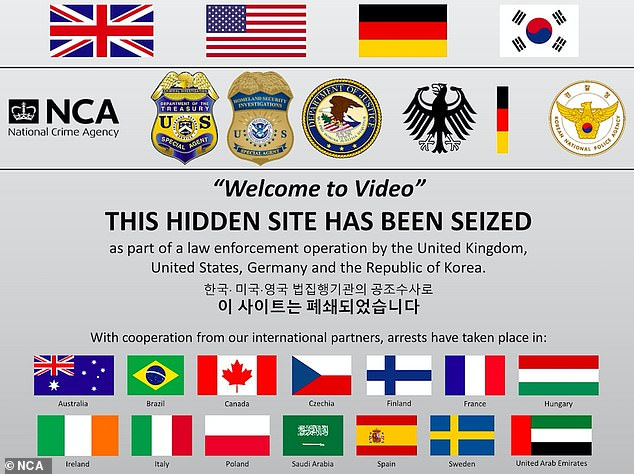 https://www.dailymail.co.uk/news/article-7579851/More-300-paedophiles-arrested-worldwide-massive-child-abuse-website-taken-down.html#v-5904750166075683346
so for me this is positive news and hopefully this will also help people realise that BTC really is a transparent new currency and not something for pedophiles and criminals.
This is in my opinion also something that can lower the barrier of entry into BTC for retail consumers and as such drive up the price.
We all know this will be a slow process but every event like this is one in favour of the HODLERS
what do you think?
good news or bad news?