Bitcoin increased rapidly and it is adjusting.
Winklevoss Twins Bitcoin ETF Application Rejected by SEC.
Price of coinex coin is currently being formed by decoupling from Bitcoin and Bitcoin cache.
And the trade-driven mining and dividend is still in effect.
So,I will reveal the cet holding dividend today.
Below are my assets.


Number of CET:249941.70123651
And below is my dividend income.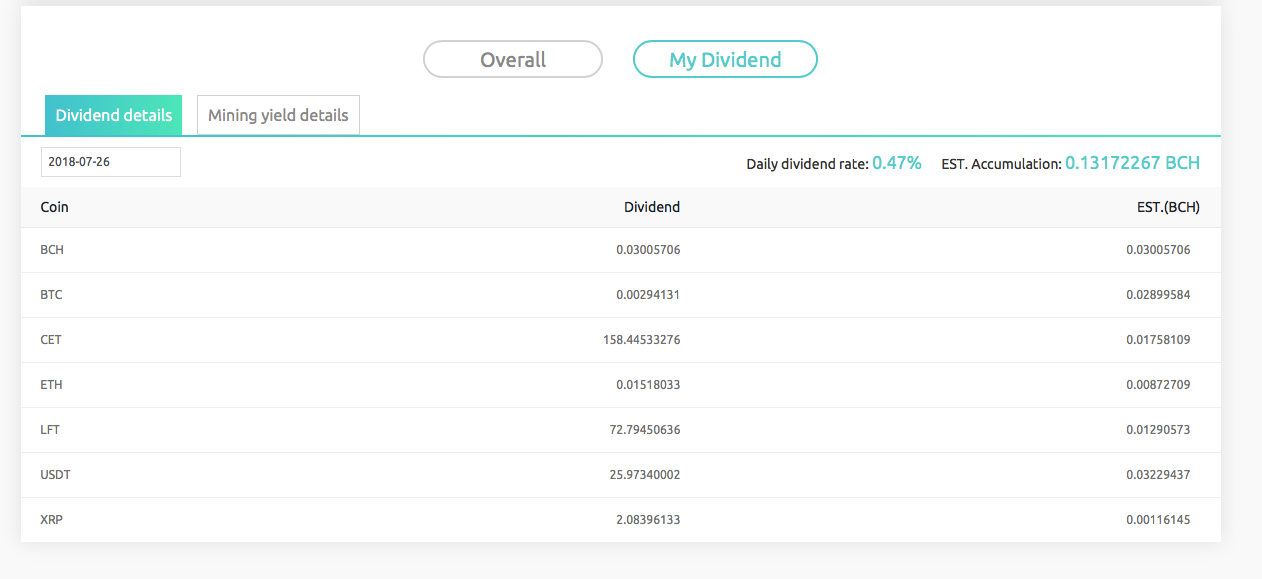 BCH 0.03005706= $ 23.82
BTC 0.00294131 = $23.16
CET 158.44533276 = $13.86
ETH 0.01518033 = $ 7.03
LFT 72.79450636 = $10.29
USDT 25.97340002 = $25.97
XRP 2.08396133= $ 0.93
Today's Total Dividends = $105.06
Coinex, the first in the world to trade exclusively in BCH pairs.
You can use the "Trade-driven Mining" and "Income dividend" Coinex.
Join now