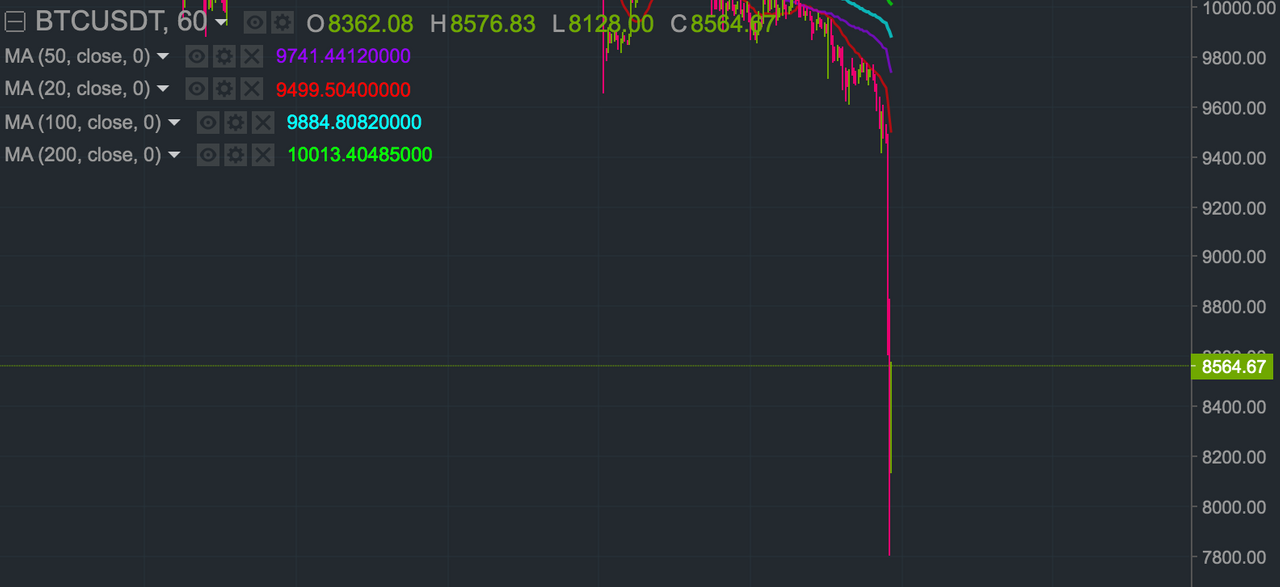 I was looking for a quiet night away from the screen and boy did the market take a hit or what! I've been on the chart watching it play out for a while and noticed many arbitrage opportunities between exchanges.
I couldn't help but wonder what it's like to be a market maker on any exchange on a pair like BTC and having to trade this manually all the time.
I mean it has to be on the craziest things you could be doing in your life eh? Watching it liquidate millions on a platform like aggr.trade is quite insane. I mean, tonight anyone who was in a short clearly won the match all the way down to below 8k.
Steem...Well what can I say. Another day, another moment when we continue to get rekt I guess. Below $0.13 cents now. That means posts are making about 40 percent lower or so. It was already quite low at 16 cents but we were quite steady.
Calling it a day here and there's not a lot of optimism i can infuse right now other than sitting tight myself and waiting for the market to turn around eventually. As for Steem one can hope that it will turn around as well.
But that's crypto speculation for us.
As for the question where are we heading next. Well if a top MM was my friend i'd have some idea for sure. But looking at the current bloodbath, likely we'd head down a bit more if sellers keep the pressure on!
But with halving next year and BTC historically rallying after that, my hope is that we'd manage to stick around until then with a hope that history will repeat itself.
That's a lot of hopium indeed! But with markets, anything can happen. Let's remember that and move on! :)
---
If you like my work kindly resteem it to your friends. You may also continue reading my recent posts which might interest you:
---