Well generally speaking if you don't hold the private keys to the crypto wallet you are using to store your tokens then you don't own it. We remember this everytime we encounter a hack news.
Earlier today Binance was hacked. It was arguably considered one of the safest cryptocurrency exchanges. It would be a good time for everyone especially new users to change their passwords, refresh their keys, use a password manager and a 2FA app like Authy or Google Authenticator.
It's also true that it's never a great idea to store cryptos on exchange for too long but you can't time a hack scenario. In the last few weeks markets have been moving up so many including myself have had our cryptos on the exchanges for trading in and out of Bitcoin.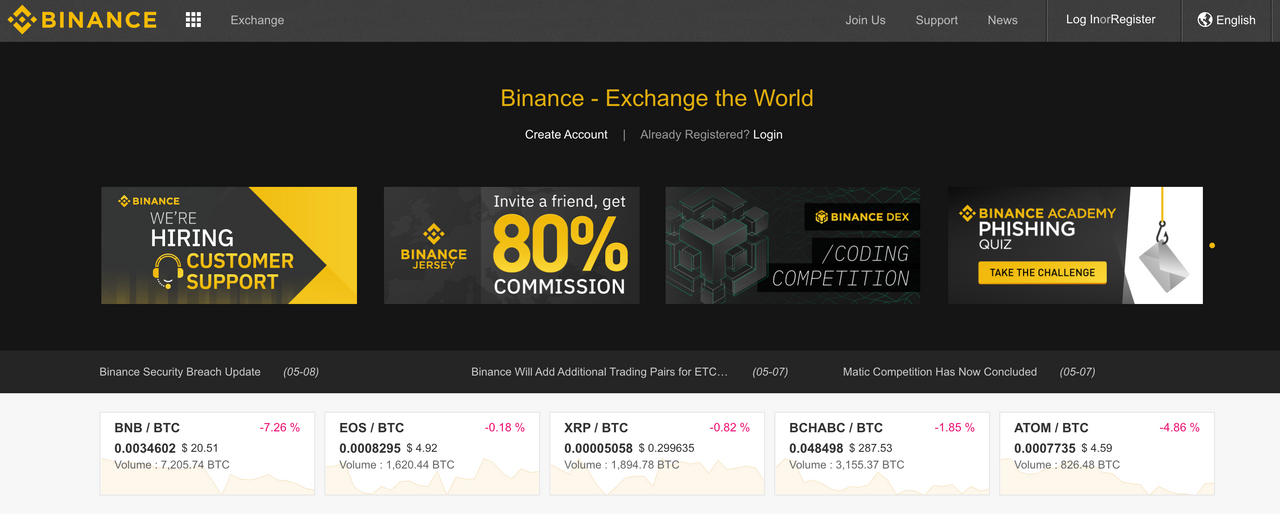 It's good to keep it a device like Ledger in other times but it's hard to say when an exchange will be hacked. I'm glad that Binance is in a position to ensure customer funds are not lost. But one can't say the same about other exchanges. So do you due diligence and use an exchange that you consider to be safe.
I look forward to moving my coins out of Binance once they resume withdrawals but I will continue using them until a better solution comes along which offers similar features, and trading volumes as Binance.
You can read about Binance hack here
---
If you like my work kindly resteem it to your friends. You may also continue reading my recent posts which might interest you:
---