Celsius Network helps you unbank by providing crypto loans and services through it's mobile apps. They launched their services in July 2018 and have processed over $1.2b worth of cryptocurrency loans with $122 million assets under their management.
We also funded the industry's largest single dollar loan of $5,000,000. We charge no origination or closing fees, no penalties, no early termination fees, and no default fees. We have not liquidated or repossessed a single loan since we launched.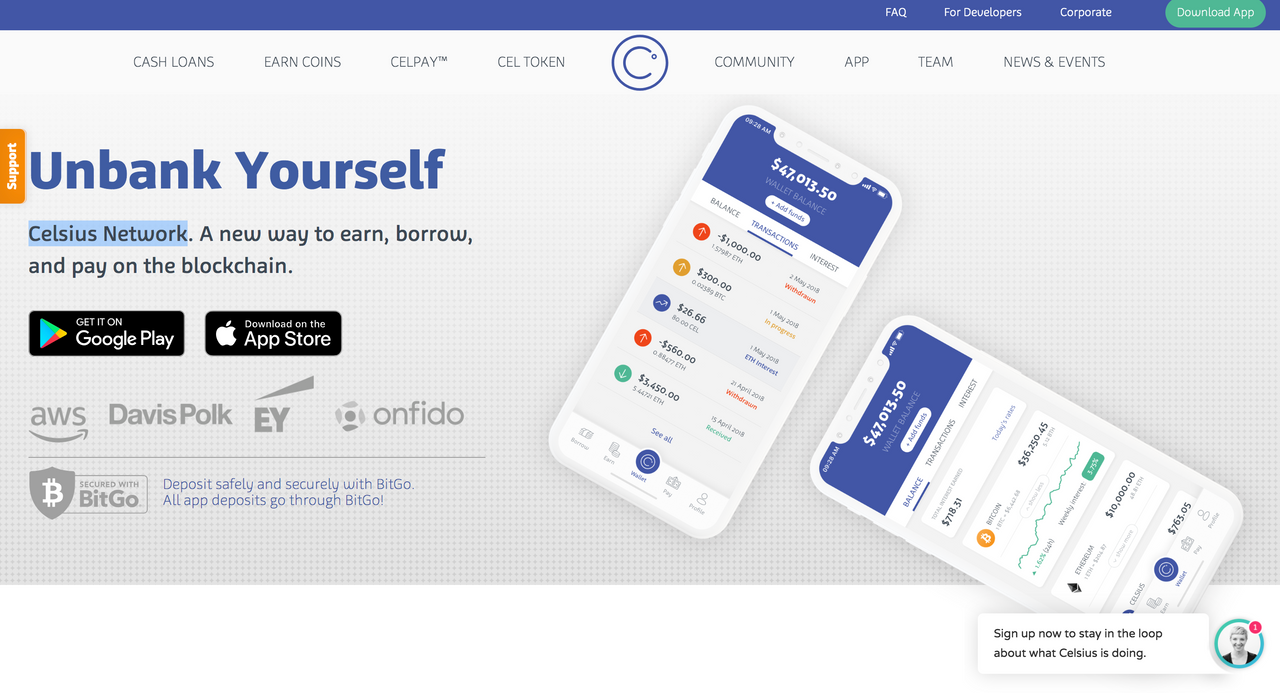 The interesting thing here is that your wallet with this platform earns your cryptocurrency annual interest of upto 7.10%. You can find the list below.

You can also borrow cash loans from their platform. Dollar loans are from 4.95% APR with a crypto collateral. If you HODL your crypto with them you earn an interest as I've mentioned earlier. You can also use CelPay to send and receive coins, pay your friends worldwide without fees or need for a crypto wallet.
Celsius Network's mission is to always act in the best interest of our growing community. By doing well and doing good, we will bring the next 100 million people to the Blockchain. This is the only way we can hope to stabilize the cryptocurrency market.
They also have a great team working behind the project so please make sure you check all the details before diving into this platform.
An app like this for the Steem blockchain may do wonders for it eh? Who knows. For now check this platform and if you've used it please give me your feedback in the comments below.
---
If you like my work kindly resteem it to your friends. You may also continue reading my recent posts which might interest you:
---